Hopkins County United Way is $24,729 closer to the 2021-22 campaign goal of $150,000 to benefit 18 local non-profit agencies, thanks to the generous contributions received over the last week from local businesses, organizations and individuals.
"That brings our total to $85,283, which is amazing. We are doing really great. I thank everybody for the work you are doing, following up" 2021-22 HCUW Campaign Chair Kristy Moseley said at the conclusion of Tuesday morning's campaign workers report meeting. "It's great!"
"We are at a great, great place, over $84,000 after week four. We have just two weeks left," HCUW Executive Secretary Susan Berning added Oct. 26, 2021. "It's super exciting. Thank you all."
HCUW had scheduled two more campaign workers report meetings. The next will depart from the normal schedule, to be held a day later because Tuesday is Election Day. The next meetings, then will be conducted at 9 a.m. Wednesday, Nov. 3, and the final meeting on Tuesday, Nov. 9, 2021.
Campaign workers went around the table giving updates on the donations they have collected over the last week or turned in for other campaign volunteers.
HCUW Board President Mike Horne reported a nice donation was received from the Rotary Club.
Carolyn McKinney, having previously collected and turned in all of her packets, last week was made aware of a couple that had not been delivered and volunteered to do so. After the Oct. 25 meeting, she again asked for a few extra packets for new businesses that have not previously been contacted to request a donation for HCUW.
Beverley Owens turned in donations from the Pilot Club of Sulphur Springs, Miss Behavin', and Summit Dental.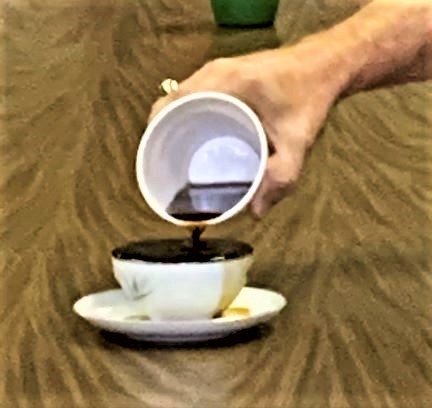 Mary Ferguson turned in donation packets from Tierra del Sol, VIP Nails, All State-Tim Halcomb, Venus Nails, Uptown Cuts and Danna's. Four of those businesses gave 100 percent or more of the requested pledge to HCUW.
CHRISTUS Mother Frances Hospital-Sulphur Springs has extended payroll pledges to Dec. 9. As of Friday, associates were reported to have pledged $8,265 in payroll, which is about 72-73 percent of last year's total contribution. Last year, CHRISTUS' corporate also provided a 100 percent match up to $5,000. Daniel Tapia said he feels good about receiving a match this year as well, and called the pledges a good start to their HCUW campaign.
Markeda Fisher turned in donation packets collected over the last week from Tully Insurance, new business Hillcrest Resale and Slaughter's BBQ, which all gave 100 percent of the goal for their business.
Hillary Young turned in donations from McKay Law and Dr. Sharon Hatcher, which each met their goal.
Amy Griggs turned in donations from the offices of County Auditor Shannah Aulsbrook, Justices of the Peace Brad Cummings and B.J. Teer, Constables Norman Colyer and John Beadle, Human Resources/Administration Kelly Kaslon, Tax Assessor/Collector Debbie Mitchell, and Precinct 3 Commissioner Wade Bartley. Kaslon also contributed a donation from Flowerland Florist.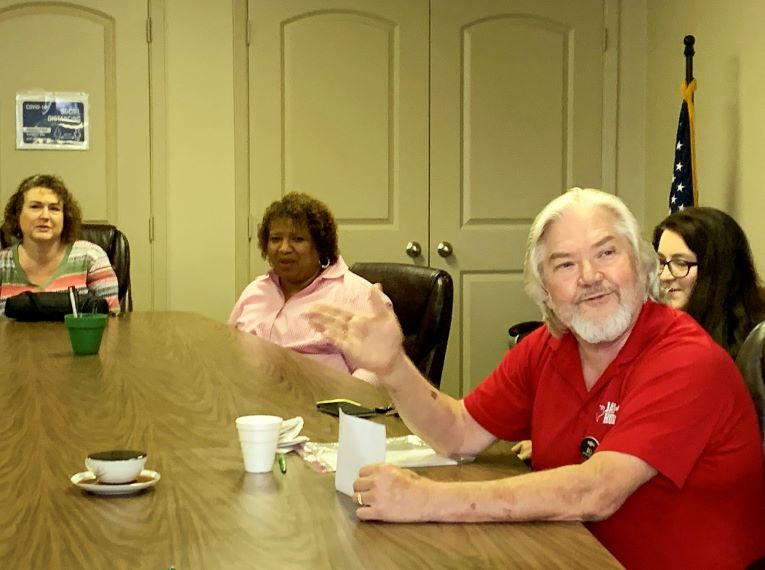 Bill Owens reported Scott Nottingham Sulphur Springs Dodge gave a 100 percent goal donation to HCUW and Big Smith's Bar-B-Q each gave 100 percent of the goal. Katie Koon from Rail 19 gave a donation that was about 500 percent of the goal. Jay Hodge Chevrolet gave another donation from the month-long give-back event – the dealership is contributing $100 for each new vehicle sold at the dealership. Although smaller this week than the previous three weeks, Jay Hodge Chevy contributed $1,900, which increases the total amount contributed so far this month by the dealership to $7,400. He said the business is hoping to be able to contribute $10,000 to United Way.
Moseley reported Abboe's Collision Center exceeded the goal, and Water Oak Preschool went above and beyond their goal, The Pawn Shop well exceeded the goal. Money Law Firm-Amanda Wallis well exceeded their goal.
Hammond Mobile Home Park, TCI Construction, Pioneer Memorial and Bright Star Veterinary Clinic each met the goal for their business.
Berning reported a "super generous donation" from Atmos Energy and a very generous donation from the Helms and Clarion Pointe, as well as donations from Juan Pablo's and Bright Star Floors.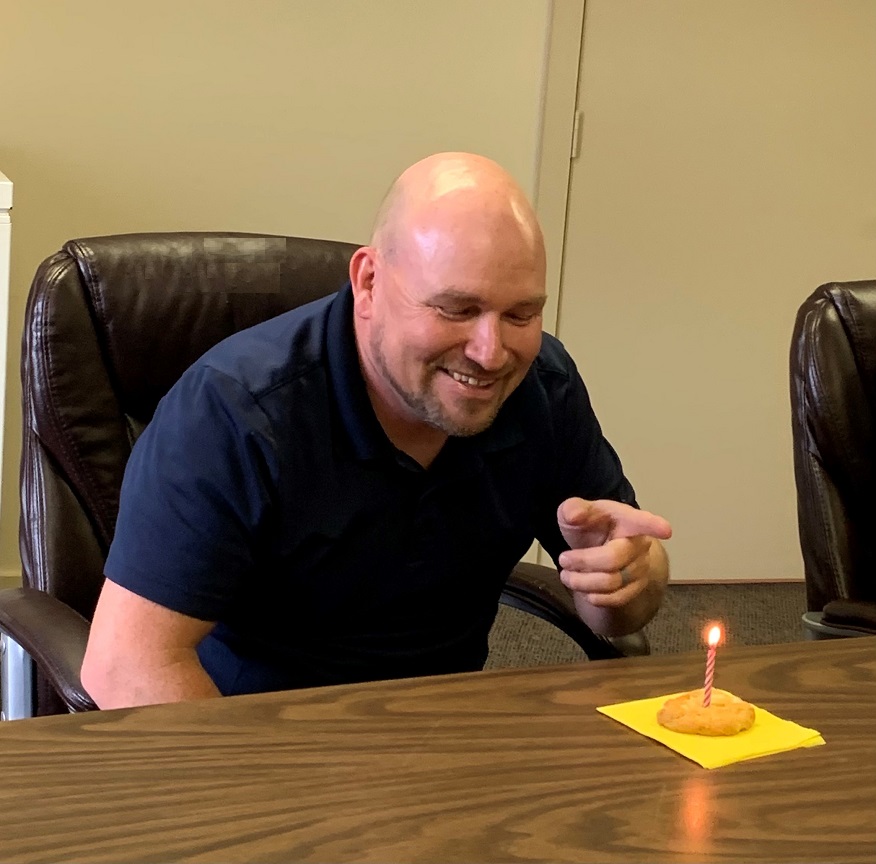 To illustrate how blessed he feels at the giving of so many to United Way to benefit people of all ages and segments of the community, Bill Owens placed a cup in a saucer then filled the cup until it overflowed to fill the saucer.
"I saw this on the Internet. You may have seen it going around. It got me thinking about how grateful I am for what I've got and it got me to thinking about United Way there at the end," Owens said. He then asked the campaign workers present to help him out by saying, "my cup has overflowed" as he read "Drinking From My Saucer," by John Paul Moore. The poem says when times get tough the sun comes out, allowing one to drink from their cup from the blessings they've received and to keep going, sowing more than is reaped. He said like United Way, "May I never be too busy to help others with their loads, then I'll keep drinking from my saucer because my cup has overflowed."
Berning also presented Horne with a platter of cookies, including his favorite lemon white chocolate cookies. One contained a candle which he blew out after the campaign workers wished him a belated happy birthday. He shared the cookies with the workers in celebration of the donations which have been contributed so far toward the2021-22 campaign goal, while Berning counted the week's donation total.
Donations may also be mailed from individual contributors to HCUW Campaign Headquarters, at PO Box 735, Sulphur Springs, TX 75483. Donations may be made in cash or by check, or online via PayPal or debit/credit card by clicking the Shop Now button on the Hopkins County United Way Facebook page
Questions about HCUW, including to have a donation packet dropped off or a HCUW campaign worker or officer stop by any business or organizations who has not been contacted but is interested in making a donation to HCUW, may be directed to Berning by phone call or text to 903-243-4066.