Cumby Man Accused Of Resisting Arrest When Caught With Stolen Trailer
A 51-year-old Dike man was accused Sunday evening of the assault of 2 deputies and his girlfriend, as well as resisting and trying to take a deputy's taser. The arrest marked the man's second in less than 3 months for resisting arrest, according to arrest and jail reports. He also wasn't the only person arrested over the weekend for resisting arrest.
CR 3520 Assaults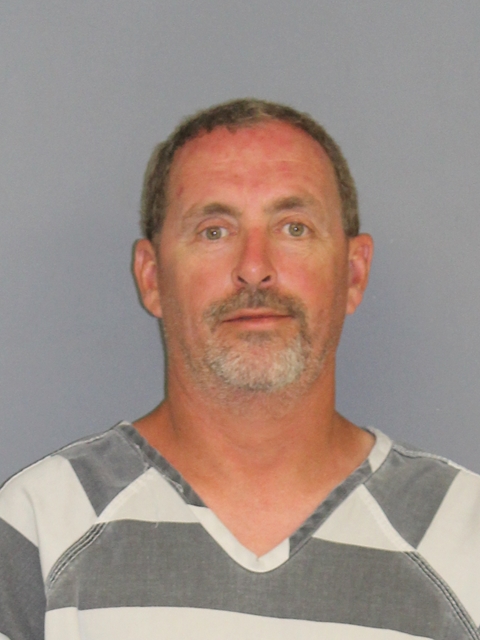 Hopkins County Sheriff's Office deputies responded at 5:09 p.m. Oct. 3, 2021, at a County Road 3520 residence, where an active disturbance and assault was reportedly occurring.
Upon arrival, Deputy Jason Lavender encountered a 51-year-old woman. She and her boyfriend, identified in arrest reports as 51-year-old resident Jerry Mack "JJ" Price Jr., had argued. Price allegedly grabbed the woman by the arms and threw her onto a bed, then poured beer on her and threw beer cans at her. Lavender reported red marks visible on one of the woman's arms.
Sgt. Todd Evans then arrived and began talking to the woman. Sgt. Tanner Steward arrived and, with Lavender following, approached the residence, were the assault was alleged to have occurred. Lavender reported seeing a man, identified later as suspect Price, run into the home, only to return a short time later.
Price walked up to one deputy's patrol vehicle and began giving an explanation of what he alleged occurred. When deputies asked him about the marks on the woman's arm and beer smell on her, Price claimed she must have poured the beer on herself and made the red marks on her arm herself.
When it became apparent the woman was cooperating with officers and Evans reported seeing a bruise coming up on her, the deputies instructed Price to turn around put his hands behind because he was being arrested for family violence assault causing bodily injury. Instead of complying, Price allegedly refused to put his hands behind him, and began actively resisting the deputies' efforts to place him into handcuffs.
While Steward and Lavender began working to place the man into custody, Price allegedly continued to resist and refusing to comply with the deputies' instructions. A struggle ensured, with Price being drive-stunned in the torso during the fight, although that did not seem to have much affect on Price. Steward and Lavender continued to try to place Price into custody and Price continued resisting and refusing to comply with the officers' instructions. At one point, Price allegedly grabbed Lavender's Taser and tried to take it away from him.
The deputies were eventually able to get Price's right hand behind his back and to get a handcuff around that wrist. Lavender then put Price's other hand behind his back. However, as the sheriff's officers attempted to put that one in a handcuff, Price grabbed the handcuff and closed it while Steward's fingers were inside the cuffs, injuring Steward's hand. Price then allegedly continued resisting being taken into custody, causing one of Deputy Lavender's knees to be injures as well. The deputies continued getting the Dike man into custody at 6:14 p.m. Oct. 3 at his CR 3520 residence.
Price was transported to the county jail, where he was booked not only on the original Class A misdemeanor assault charge for is alleged actions toward his girlfriend, but was also booked on a Class A misdemeanor resisting arrest charge, two third-degree felony assault on a public servant charges for the alleged assault of 2 deputies, and felony offense of attempting to take a weapon from an officer. The 51-year-old Dike man remained in Hopkins County jail Monday morning, Oct. 4, 2021, on all five charges.
Jail reports show Sunday was the second time this year Price has been accused of resisting arrest, search or transport. He too was jailed July 29, 2021, for driving while intoxicated and resisting arrest.
On July 28, deputies stopped Price on FM 900 at CR 3524 just before 11:30 p.m. for an obstructed license plate on the green truck he was driving. Alcohol was smelled on him. Following standard field sobriety tests, deputies advised he was under arrest for DWI. He also on that occasion allegedly refused to put his hands behind his back and resisted by tensing his arms. He also allegedly used passive aggressive resistance to prevent deputies Josh Davis and Zack Horne from putting him into a patrol vehicle. He also allegedly refused to let the sheriff's officer read him his statutory warning.
Upon arrival at the jail early July 29, 2021, Price was read his warning rights. Price then allegedly agreed to provide a blood sample, but only if it was analyzed and he was released immediately. He continued being argumentative when told he would not be immediately released. He was told deputies would be seeking a warrant requiring a blood draw. The Dike man allegedly continued resisting officers when they tried to get him to exit the patrol vehicle. The deputies and jail staff then allegedly assisted Price out of the vehicle and into the jail.
After a blood search warrant was obtained, Price was taken to the hospital for the blood draw, then returned to jail without further incident. He was booked at 2:18 a.m. Sept. 29, 2021, into Hopkins County jail. A records check showed the man had one previous conviction for a Jan. 19, 2011 DWI charge, resulting in Price being charged with second offense DWI and resisting arrest. The Dike man was released from jail later Sept. 29, 0221, on $2,000 bond per misdemeanor charge.
Frisco Street Arrest
Cumby Police Officer Justin Talley was approached by a man at 10:34 p.m. Oct. 2, 2021, who told the officer he was searching for his stolen trailer. Talley reported locating the 16-foot black utility trailer attached to a 2004 GMC Sierra at a residence in the 300 block of Frisco Street. The 24-year-old in the passenger seat of the pickup was not the owner.
Talley attempted to take the Cumby man into custody, instructing the 24-year-old to put his hands behind his back. Aware Talley was an officer, the man allegedly began intentionally preventing the officer from arresting him for theft of the trailer by using physical force.
The suspect was taken into custody around 10:40 p.m. Saturday, Oct. 2, 2021, on charges of theft of property valued at $750 or more but less than $2,500 for the trailer theft and resisting arrest when the officer tried to take him into custody. The Cumby man was booked at 3:50 a.m. Oct. 3 into the county jail, where he remained Monday morning, Oct. 4, in lieu of the $2,000 bond set on each of the Class A misdemeanor charge.
According to jail records, this weekend wasn't the first time the 24-year-old Cumby man has been in Hopkins County jail on a resisting arrest charge nor the first time this year he's been jailed locally. He was arrested Aug. 2, 2016, for resisting arrest, search or transport, then released later in the day on a $2,000 bond on the misdemeanor charge. He spent Jan. 2-March 30, 2021, in the county jail on a warrant for a Dec. 10, 2020 burglary of vehicles charge and a defective bond on a possession of marijuana charge; he was released on a $5,000 bond per charge at the end of March.