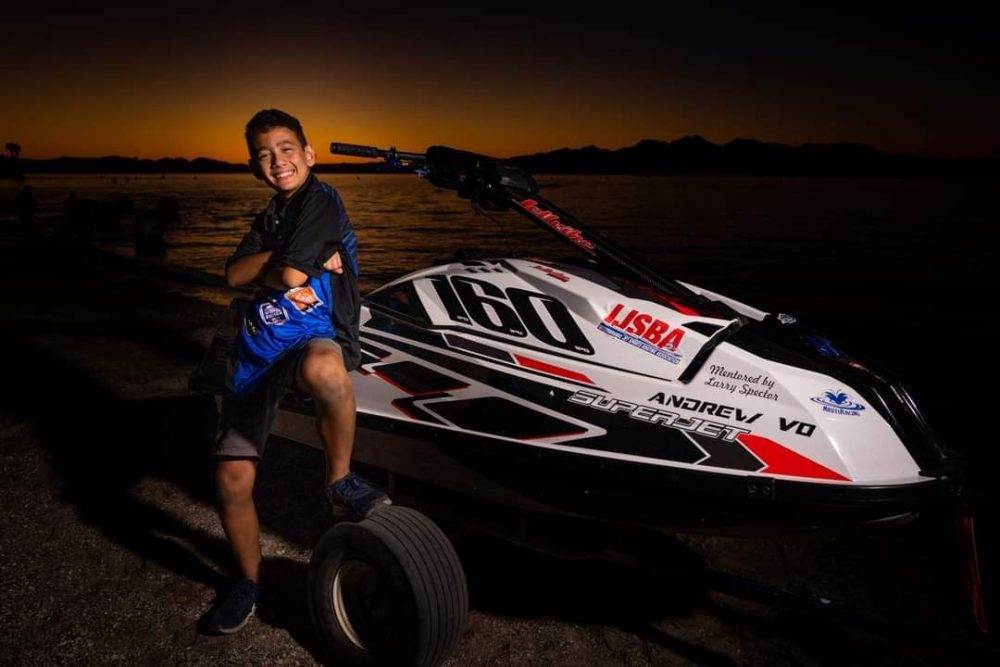 This marks an inaugural year for Andrew Vo, your local Sulphur Springs 12-year-old Junior Jetski racer. Andrew was able to travel to Lake Havasu City, Arizona for 10 days to participated at the IJSBA Jet Ski World Finals – where the best of the best Jetski racers from all over the world battle it out for the coveted world title. This momentous event has been held in Lake Havasu for past 40 years.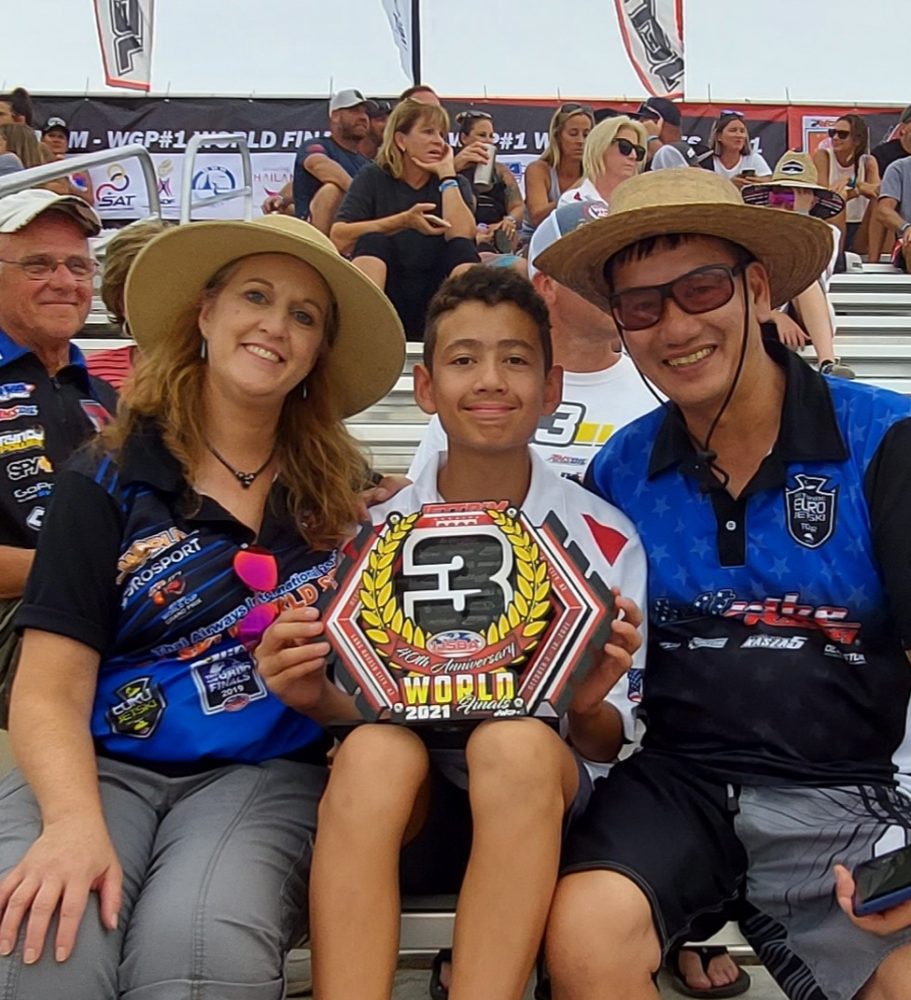 This season was Andrew's first year racing jet skis in the Jettribe Texas series where he respectfully earned a solid first place leader in overall points in the Texas/ Mid-West region. Coming into the World Finals, while facing many riders with higher levels of competition and experience, our expectations were set low.
But with all the emotional ups and downs, Andrew was able to earn a third place spot on the podium for the Junior 10-12 Year-Olds, 4-Stroke Lites class, behind his team mate and friend Tristan Heibert.
Many thanks to Andrew's teachers at SSMS for their support by allowing Andrew to do his school work on the road. Plus, we could never do all this without Team Nauti Water racing, for adopting Andrew into their team. Their help extended to the aspects of racing including mechanic, tech inspection, launching and retrieving skis from the water, and track practices.
Our gratitude extends to Justin and Hendrix Smith for believing in Andrew, from their encouragements to even driving Andrew's race ski from Texas to Lake Havasu, Arizona. And last of all, we are thankful to Brian Snyder for standing by Andrew all week from fueling, race practices, race schedules to holding Andrew's ski at the starting line. All of this would not have happened without the kind heart of Larry Spector, who mentored Andrew throughout the race season!
It is priceless how Andrew has matured this season, with all of racing's ups and downs. He learned to face defeats, as well as celebrate success with humility. The friendships we have made this year are what really matter the most. We look forward to 2022 race season in Texas, Kansas, Tennessee, and planning is underway to race in California and Poland.