Ten of the Sulphur Springs High School Choir students not only auditioned, but qualified For the All Region Choir on Saturday, Oct. 10. These students now advance to the Pre-Area Choir auditions.
Three students were selected to sing soprano in the All Region Choir. Mika Boren, a sophomore, was selected 10th chair Soprano 1. Freshman Karisma Stegient and junior Danielle Verlander were selected to sing Soprano 2, Stegient as 12th chair and Verlander 9th chair.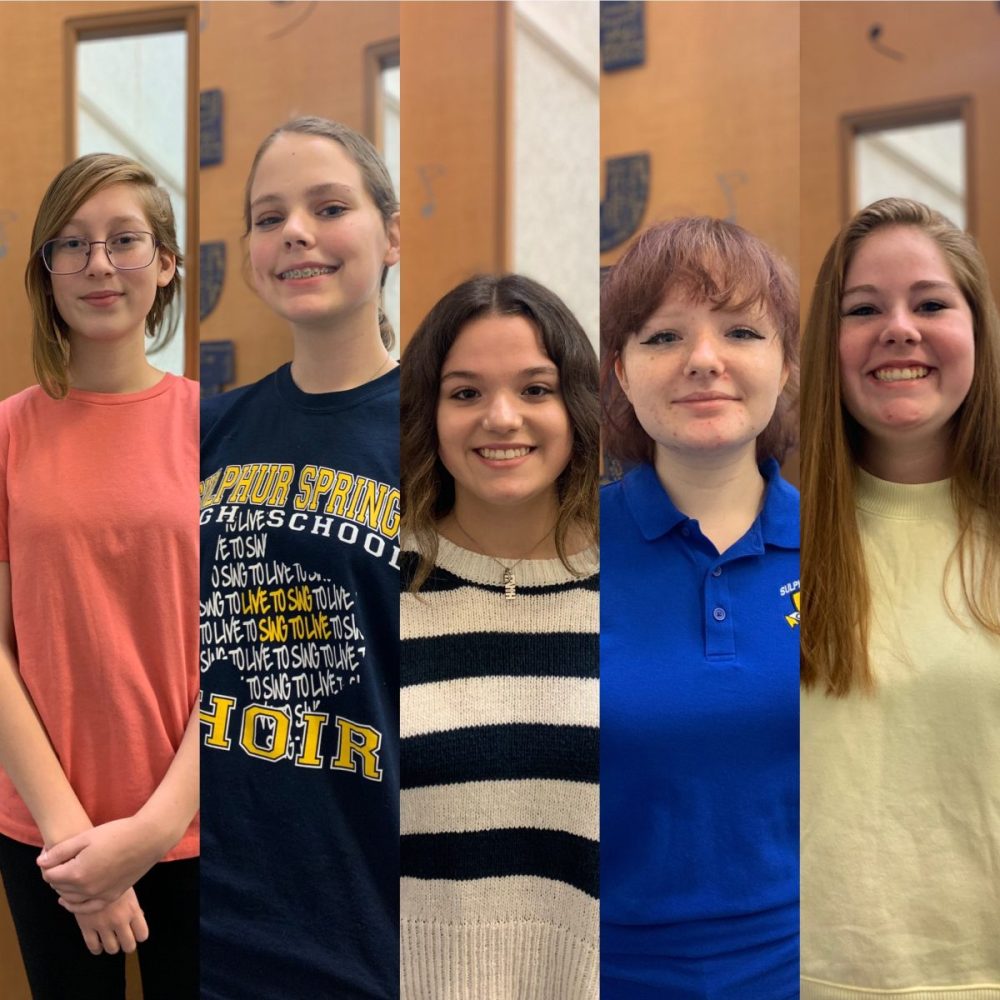 Freshman Summer Patterson and junior Colbie Glenn will sing alto. Patterson was selected third chair Alto 1 and Glenn fourth chair Alto 2.
Junior Axel Garcia and sophomore Alan Guzman were selected to the Tenor 2 section, Garcia for 5th chair and Guzman 3rd chair.
Three SSHS will sing in the bass section of the All Region Choir. Sophomore William (Bradley) Sims and junior Lausen Ost will sing Bass 1, Sims as 7th chair and Ost 2nd chair. Junior Sean Dial was selected 6th chair in the Bass 2 section of the choir.
"These students are on the path to Texas Music Educators Association All State Choir. Pre Area auditions are December 2," SSHS Choir Director Beth Cole said.
Students who are selected based on their Pre-Area audition for the Area Choir will then have the opportunity to audition for the TMEA All State Choir.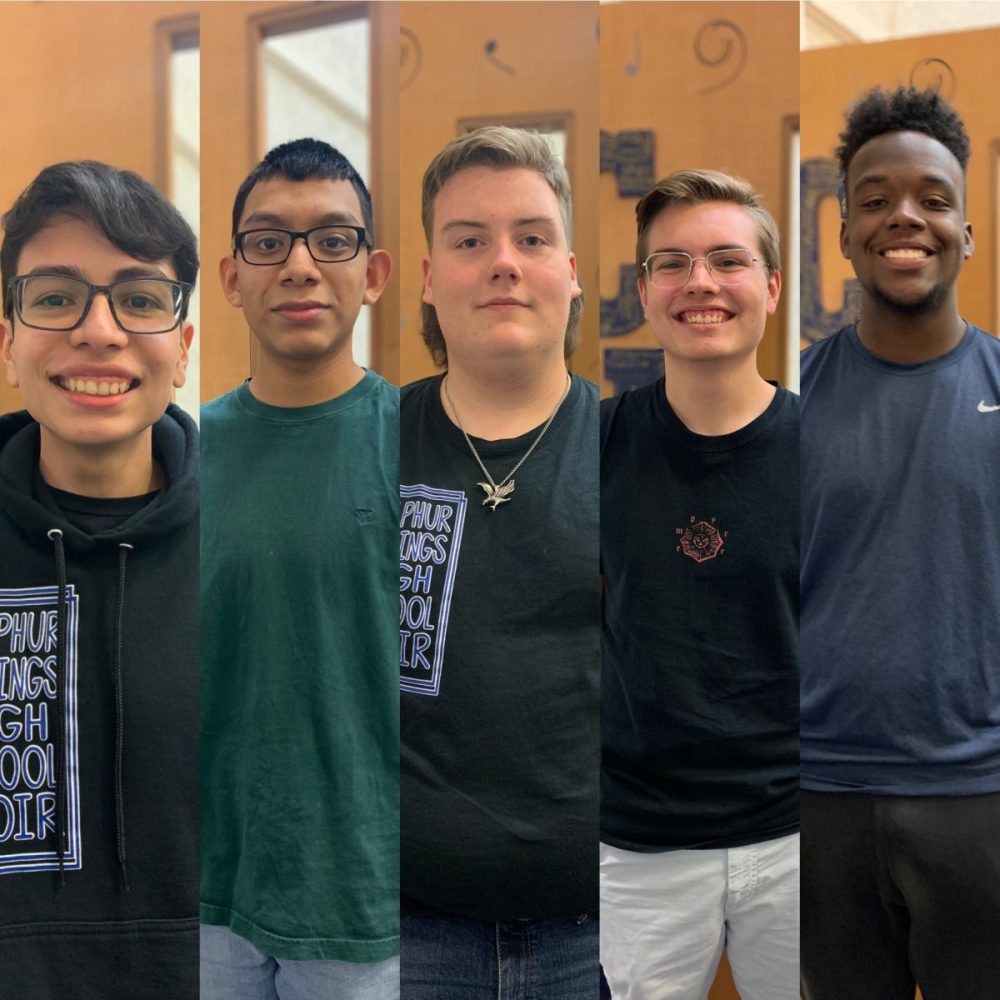 Several of these choir members have attained distinction during their years at SSHS as vocalists.
Verlander as a freshman was one of four SSHS students who advanced from the TMEA Pre-Area auditions to Area auditions in 2019.
Guzman, Ost, Dial, Glenn, Verlander, Boren, Sims all advanced in February 2021 as part of either a solo or ensemble, and in some cases both, from Region to the State Solo and Ensemble Contest.
Guzman and Sims had the distinction last spring as freshmen of being among four SSHS vocalists who earned 1st division ratings at the Texas State Solo & Ensemble contest for their solos. The four were the first students in many years to receive such a high rating at state, Cole noted following the May 29-30, 2021 contest.
Ost and Verlander and Dial also advanced in 2020 from the Region to the State Solo and Ensemble Contest as well.
Congratulations to these SSHS Choir students on being selected to sing in the All Region Choir, and qualifying to compete at Pre-Area.