The 11-year-old killed in a 2-vehicle crash Friday morning has been identified by Texas Department of Public Safety Funeral services have also been set for the local youth.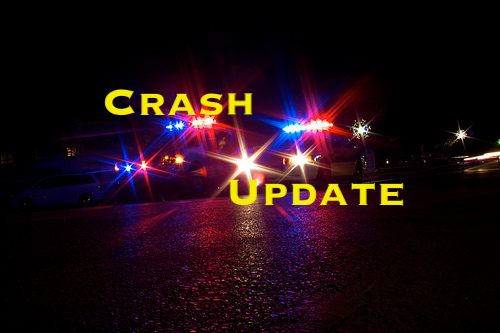 DPS Sgt. Gregg Williams, with the Texas Highway Patrol Media Communications for the Texarkana/Mount Pleasant region which includes Hopkins County, Saturday reported Angel Olvera was the 11 boy who died at the crash site Friday morning. Precinct 2 Justice of the Peace Brad Cummings pronounced Olvera dead at 8 a.m. Sept. 17, 2021.
The driver of the smashed Toyota Camry was identified as 34-year-old Angeles Vicente-Hernandez of Sulphur Springs; the car also contained a juvenile female passenger.
Medical helicopters were requested at the crash site. Vicente-Hernandez and the female youth were each flown to an area trauma center for what appeared to emergency responders to be with life-threatening-injuries. No additional update on their conditions was available Saturday, Sept. 18, 2021.
The driver of the Ford F750 garbage collection truck also involved in the crash, identified by DPS as 70-year-old Lewis Vickers of Mount Vernon, was not injured.
DPS have determined the 2015 garbage collection truck driven by Vickers was stationary on the south Interstate 30 service road about six miles west of Sulphur Springs, in the eastbound lane, with its flashing caution lights activated at 7:45 a.m. Friday, Sept. 17. The 2007 Toyota Camry driven by Vicente-Hernandez was traveling eastbound on the service road.
"For an as yet undetermined reason, the driver of the Toyota failed to control the vehicle's speed and struck the back of the Ford," Sgt. Williams reported in the Saturday news release about the fatal crash.
According to other local authorities the occupants of the Camry were removed with assistance from local firefighters.
A service for the 11-year-old Angel Olvera, known as Chitto Olvera, will be held at 3 p.m. Wednesday, September 22, 2021, at the Saltillo Kerry Garmon Gymnasium, at Saltillo ISD.
A visitation will be held from 6 to 8 p.m. Tuesday, Sept. 21, 2021, at Murray-Orwosky Funeral Home.