A 44-year-old Sulphur Springs man accused of aggravated sexual assault was arrested Tuesday evening on a warrant, according to police and arrest reports.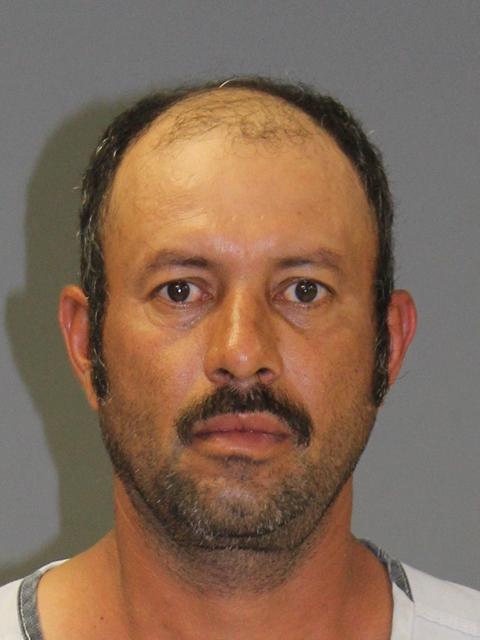 He is accused of the aggravated assault of a child who was younger than 14 years of age. The victim made an outcry. Sulphur Springs Police were alerted. The alleged victim was interviewed at Northeast Texas Child Advocacy Center, a probable cause affidavit was composed and a warrant issued for Cesar Emilio Andino's arrest.
Sulphur Springs Police Officer Robble Acosta contacted the man at his Sulphur Springs residence, confirmed Andino's identity and took him into custody at 6:30 p.m. Sept. 14, 2021, on the warrant. Investigation in the case is ongoing, according to SSPD Lt. Rusty Stillwagoner.
The 44-year-old was booked into the county jail at 7:18 p.m. Sept. 14 and remained there Wednesday morning, Sept. 15, 2021, on the aggravated sexual assault charge. Bond was set at $250,000 on the first-degree felony warrant.
KSSTRadio.com publishes Sulphur Springs Police Department reports and news. The Police Department is located at 125 Davis St., Sulphur Springs, Texas. Non-emergency calls can be made to (903) 885-7602.
If you have an emergency dial 9-1-1.
The Sulphur Springs Police Department continues to serve its citizens with pride in its overall mission and will strive to provide the best possible police force in the 21st century.
---
The Hopkins County Sheriff's Office is located at 298 Rosemont St., Sulphur Springs, TX 75482. Non-emergency calls can be made to (903) 438-4040.