Hopkins County Hospital District Board of Directors Tuesday afternoon appointed Brent Smith to serve as interim CEO while the search for a new financial executive continues.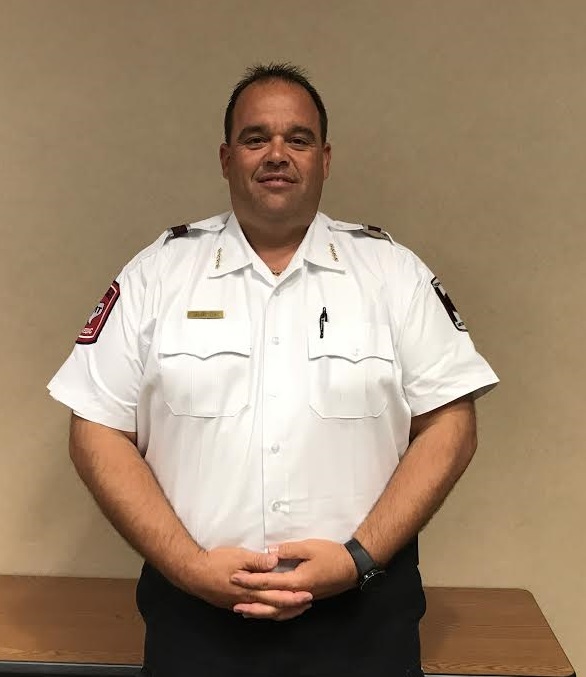 HCHD Board voted unanimously, following an executive session at the end of the Sept. 28, 2021 meeting, to appoint Smith to serve as chief executive officer for the hospital district.
Smith served in a leadership capacity for the hospital district as director of EMS operations since July 2007. The HCHD board on Sept. 17, 2019, changed the district's management structure, appointing Brent Smith as chief operating officer and director of EMS, and Ron Folwell as chief executive officer and chief financial officer.
Folwell was a public accountant for about 20 years and had served as CFO for several organizations for 20 years before being appointed hospital district administrator in October of 2016, when the hospital district entered into the joint venture with CHRISTUS Health and had to establish a new administrative operation after CHRISTUS assumed operational management of the Hopkins County Memorial Hospital. Folwell recently submitted his notice of retirement as CEO/CFO, which was officially accepted by HCHD Board at a special Sept. 14 hospital district meeting, hospital district representatives said Wednesday morning.
In addition to his duties as director for EMS services for Hopkins, Delta, Franklin and Rains counties and chief operating officer for HCHD, Smith has been very active and held leadership positions in Texas EMS circles as well, including serving as president of the Texas EMS Alliance, chairman of the board of directors of the Northeast Texas Regional Advisory Council, and task force leader for the Texas Emergency Medical Task Force which provides medical response during disasters More recently, his regional and state affiliations have meant deployments to help coordinate and provide assistance in evacuating residents during flooding, tornadoes and hurricanes across the state and region, and COVID-19 related response services across the state as well.
Resumes are being accepted by the hospital district for candidates for a new CEO/CFO. The individual should be an accountant with enough CFO experience end expertise to effectively steer the hospital district, which oversees not only Hopkins County EMS, but also financials for half a dozen nursing homes in other cities, as well as some rental properties.
Interested candidates may submit information or contact the HCHD headquarters at 903-438-4446 or 1321 North Davis St., in the same building as Hopkins County EMS; or HCHD Board President Kerry Law for additional information.