A 44-year-old Yantis man was accused of assaulting a woman with a curtain rod, according to arrest reports.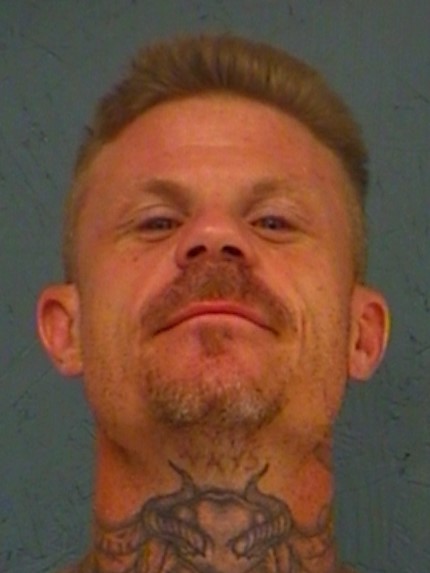 Hopkins County Sheriff's Office Deputy Jason Lavender responded to a request for a welfare check on State Highway 154 south at 1:30 p.m. Saturday. Upon arrival, he contacted the two occupants, a 44-year-old man and 45-year-old woman. Upon further investigation, they received information indicating Carlton Douglas Fite had assaulted the woman during the night. Fite allegedly struck the woman in the face with a metal curtain rod. The assault wasn't immediately reported because the woman feared being further assaulted. Assistance was requested for the woman after Fite went to sleep.
Fite was arrested at 2:20 p.m. and booked into jail shortly before 4 p.m. Aug. 21, 2021, for aggravated assault of a date, family or household member with a weapon. He remained in Hopkins County jail Monday morning, Aug. 23, 2021, in lieu of the $80,000 bond set on the charge for assaulting the woman with a curtain rod.
Saturday was not the first time Fite has been arrested this year. He was arrested on March 8, 2021, on one burglary of a building warrant each from Hopkins and Upshur Counties. Fite, who is also known to use the aliases Chris Watson, Christopher Douglas Spencer and Fite Carlton, remained in Hopkins County jail until April 13, 2021, in lieu of $10,000 per charge on the offense.
---
The Hopkins County Sheriff's Office is located at 298 Rosemont St., Sulphur Springs, TX 75482. Non-emergency calls can be made to (903) 438-4040.