A 43-year-old Yantis man is accused of a stealing appliances during a weekend church burglary, according to arrest reports.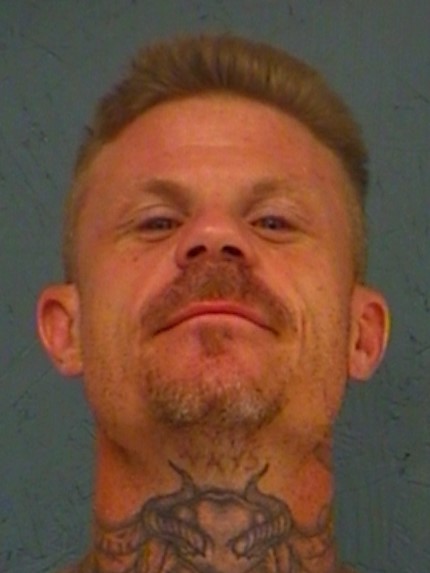 The pastor of Seymore Bible Church contacted Hopkins County Sheriff's Office Monday, March 8, to report a burglary occurred at the church either Saturday night or early Sunday morning. Communications operators dispatched deputies to the State Highway 154 south church.
The pastor told deputies he had discovered the stove and a microwave had been stolen from the church, but someone's phone had been left. Through investigation, the pastor linked the phone to Carlton Douglas Fite, HCSO Deputy Bobby Osornio alleged in arrest reports. Deputies secured the phone as evidence and sheriff's officers began actively looking for Fite.
The pastor later advised Fite had contacted him, admitting he had the stolen items in his possession and would return the stove and microwave, Osornio and Investigator Dennis Findley alleged in arrest reports. Sheriff's deputies and investigators obtained a warrant for Fite's arrest for burglary of a building, located the 43-year-old at his Yantis residence Monday afternoon and took him into custody on just before 5 p.m. March 8. The stolen stove and microwave were recovered from Fite's residence.
Fite remained in Hopkins County jail Tuesday morning, March 9, 2021, on the felony burglary charge, according to jail reports. Bond was recommended at $10,000.
March 8 is the second time Fite, who is also known to use the aliases Christopher Douglas Spencer and Chris Watson, has been booked into Hopkins County jail on felony theft charge. He spent July 3-Aug. 16, 2019 in the local jail for surety off bond on a theft of property valued at less than $2,500 with two or more previous convictions.
---
The Hopkins County Sheriff's Office is located at 298 Rosemont St., Sulphur Springs, TX 75482. Non-emergency calls can be made to (903) 438-4040.