Jerry Ray Ragan, age 53, died peacefully in his sleep at home surrounded by loved ones on August 2, 2021, after a long courageous battle with cancer. Ray was born February 18, 1968, to Gerald L. Ragan and Judy Turley Ragan in Commerce, Texas.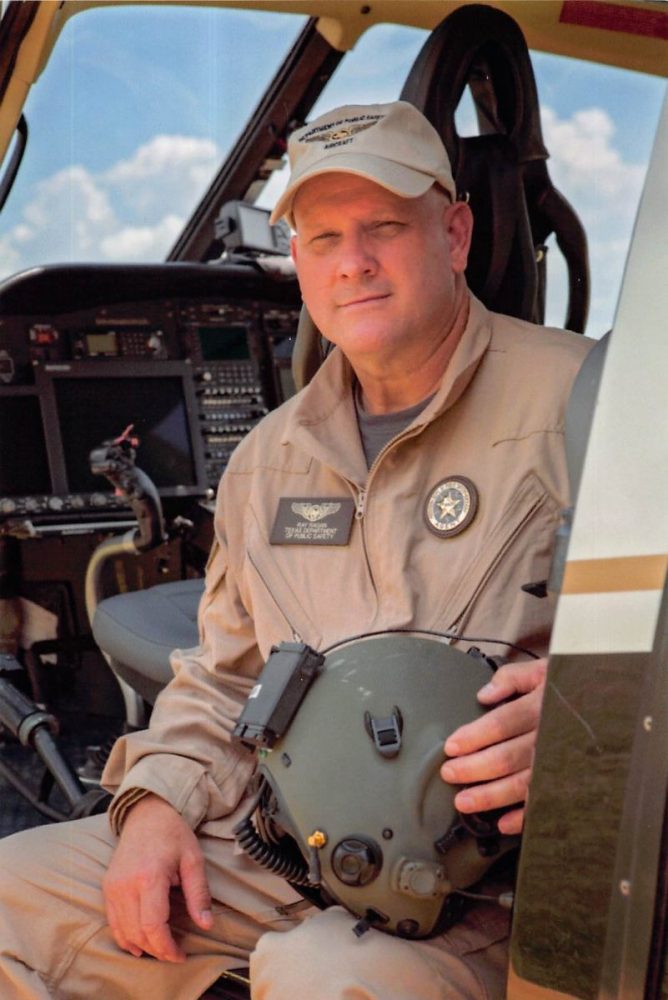 He graduated from Sulphur Springs High School in 1986. Ray began his law enforcement career 25 years ago, as a police officer before going on to attend and graduate from the DPS training Academy and beginning his career as a Texas State Trooper. He worked as a highway patrolman for 12 years before earning his pilot's license. He then joined the Aircraft Operations Division, where he served as a Lieutenant for the last 8 years of his career, up until his retirement in 2020.
On January 31, 2004, he married the love of his life, Gracy Ortega Ragan. Ray is survived by his wife, Gracy; mother, Judy; daughter, Kortney and her husband, Russell; two sons, Dominic and Joseph; sisters, Lynn and her husband Mike, and Leeah and her husband Wesley; a brother, Andy and Staci; two grandsons; and numerous nieces and nephews. He is preceded in death by his father, Gerald.
Besides spending time with family and friends, Ray enjoyed flying, going on hunting trips, farming, and gardening with his mother. He was a lover of the outdoors and you would rarely ever find him inside. His servant's heart was evident to all who knew him. The Legendary Ray Ragan will be deeply missed.
Funeral services will be at 2 p.m. Friday, August 6, 2021, at League Street Church of Christ with Bro. Daniel Lewis officiating. Visitation will be held at 1 p.m., prior to service time. Interment will follow at Arbala Cemetery with Marc Tomerlin, Clay Lacey, Saben Emery, Jason Roland, Kris Edgmon, Nick Moore, Johnny Phillips, and Jonas Helm serving as pallbearers. Honorary pallbearers will be Andy Ragan, Wesley Winstead, and Wade Kimble.
Memorials may be made to the GBM (Glioblastoma) at www.glioblastomafoundation.org.
Arrangements are under the direction of West Oaks Funeral Home.