August 17, 1937 – August 9, 2021 (age 83)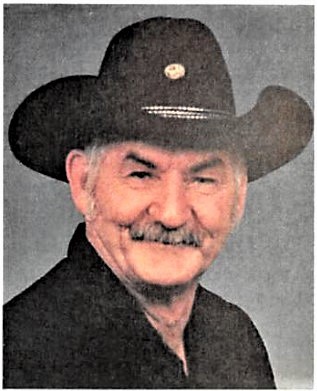 Charles William Dyer, age 83, of Talco, Texas (Hagansport Community) passed away on Monday, August 9, 2021, in Mount Vernon, Texas. 
Charlie was born on August 17, 1937, to James Monroe and Lillie Mae (Holcomb) Dyer in Hagansport, Texas. He grew up in Hagansport and went to school in Hagansport and Mt. Vernon. Charlie married Gracie Marie Bullard on December 19, 1959. After he graduated high school, he worked in the oil field and then Pierce State Ranch in South Texas. Charlie had a dairy farm and worked two of them at the same time. He worked at Rockwell International as a machinist and then worked at Smith Ranch and did many different jobs as a bulldozer operator. He had a love for farming and horses. Charlie was known for his great story telling and he loved his community, his friends and his family. 
He was preceded in death by his parents; his loving wife of 59 years, Gracie Dyer; granddaughter, Kassie Barker Cervantez; grandson, Brody Dyer; and special cousins, Junior Dyer and Sue Stevens. 
Charlie is survived by his family and their spouses: sons, Kenneth and Cindy Dyer of Mt. Vernon, Texas, James and Regina Dyer of Quitman, Texas; daughters, Tena and Kenny Shelton of Three Rivers, Texas, Gala and Brad Brenton of Mt. Vernon, Texas, and Mary Dyer of Winnsboro, Texas; Grandchildren with their spouses, Bo and Bobbie Dyer, Aaron and Randee Dyer, Kaleb Dyer, Heather and Tony Wiggins, Trey and Heather Clark, Stephanie and Joey Gerdes, Brody Clark, Joseph and Christina Shelton, Rachel Dunham, Elisabeth and Nathan Brewer, Rebekah Shelton, Charity and Jacob Flores, Blake and Erica Barker, Christopher Barker, Brandon Hicks, Jared and Tammy Turner, Brandon Dyer, Scott and Melissa Dyer, Clayton Dyer, Nicki Dyer, Dakota Gauck, Shayna and Robert Jordan; thirty-six great grandchildren and one 
great great grandchild. Special cousin, Pete Dyer and special friend that was like a sister he never had, Sue Bolin. 
Family will receive friends on Friday, August 13, 2021 from 6-8:00 pm at Sam B. Harvey Funeral Home Chapel. Funeral services will be on Saturday, August 14, 2021 at 10:00 am at Sam B. Harvey Funeral Home with Rev. Kenny Shelton and Rev. L.D. Baxley officiating. Pallbearers will be Bo Dyer, Aaron Dyer, Dakota Gauck, Scott Dyer, Blake Barker, and Joseph Shelton. Honorary pallbearers are Kenneth Cannon and Tracy Dyer. Interment will be at Hagansport Cemetery, Hagansport, TX. 
Services entrusted to Sam B. Harvey Funeral Home