One of the longtime cultural fixtures just off Celebration Square will soon get a face lift. If all goes according to schedule construction will begin Monday. A rework of the front and back walls of Main Street Theater, which have deteriorated over time, is required. This repair project is necessary for the safety of patrons and passersby. This will assure Main Street Theater can continue bringing live theater arts to the local community.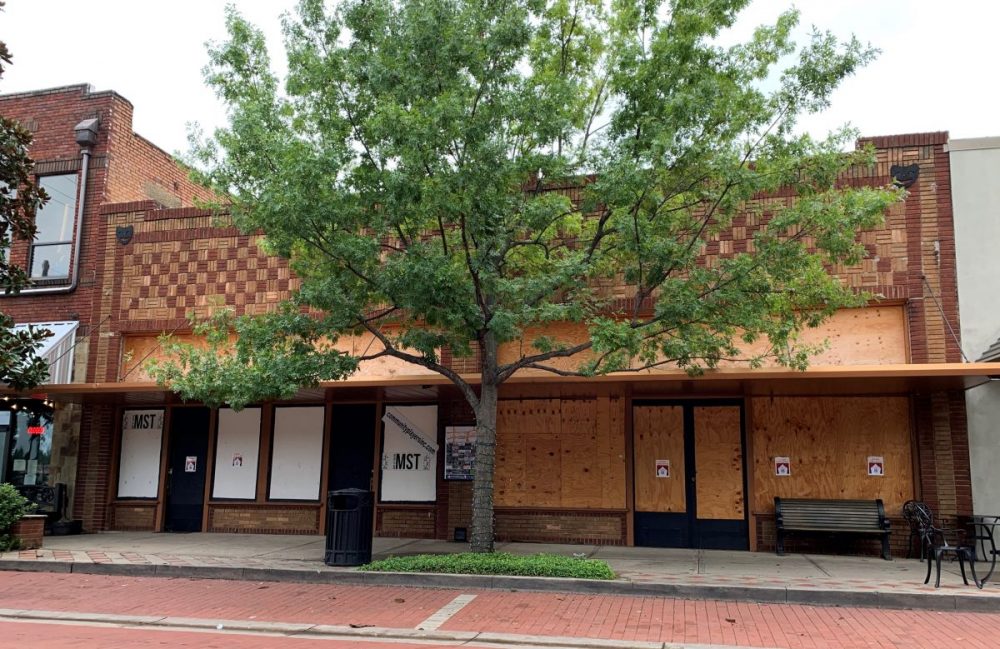 This phase of Communitiy Players' "Save Main Street Theatre" efforts will be paid for with a $170,000 grant from the City of Sulphur Springs. City Manager Marc Maxwell said the top part of the building facade has been leaning for some time. The theater troupe and city officials have been watching the condition of the front and back walls slowly worsen.
"Community Players is an integral part of the communty. They don't have much fund balance. The City Council decided to step up and make a deal with them. The city is paying or it. What we get for it is they've agreed two weekends a month to make it available for other kinds of functions. It could be anything: a musical, musicians, comedy show, other magical entertainment – whatever they want. The City will not be involved in booking it. We might make a suggest from time to time, but it will be their wheelhouse to book the acts," Maxwell said.
"They have provided a grant to help the effort. We'll be open 2 weekends a month with some type of event to help bring tourists and give the community something to do down there and contribute to the atmosphere," Community Players Inc. Board President Lyndie Mansfield said.
Doing so, the city manager said, will indeed add to the vibrancy of the Celebration community downtown, especially Main Street, which provides dining, entertainment and shopping experiences for those visiting the Celebration District in downtown Sulphur Springs.
In the mean time, Community Players will continue Save Our Theater efforts to raise the money for interior theater improvements. Community Players had hoped to be farther along in the fundraising process. More money is needed to do all of the targeted repairs inside the structure as well, according to Mansfield. This week, however, the group voted to delay their planned grand opening until 2022.
"We still have things we want to do inside as well. It's nothing major, but we do want to get some fresh paint and give it a fresh look. That way, when it reopens it can be the place we all want it to be. We have the funding for the front and back walls. We still need funding for inside improvements. One big item that we won't likey be able to do unless we get some big funding is to put air conditioning on the lobby side of the building. We are working hard to get there. We have someone getting quotes on those," the Community Players, Inc., president said Wednesday.
Although the venue has been dark, with windows and doors boarded up for most of the pandemic, Community Players, Inc., hasn't let that stop them from bringing local entertainment to the community. The troupe has partnered with other local businesses to perform on the stages at their venues.
"We are still going to have shows. We have one in November that will be at an alternative site. We've had and have quite a few things planned. We are staying active for sure. We will be doing a little program at Cooper Lake State Park South Sulphur Unit in October for their anniversary," Mansfield said. "We are planning on having a float in the Christmas parade. If anyone wants to come help us plan any of these things, meetings are held the third Tuesday of each month at 6:30 p.m. at the Chamber." (The next meeting will be Sept. 21. A $10 membership allows voting priviledge.)
Officials with XCLNT Contracting LLC Thursday afternoon installed protective fencing around the front of Main Street Theatre, but still left room for people to walk past it on the outside of the sidewalk. Construction on the front part of the building is expected to begin Monday, according to city and XCLNT officials. Altogether, the reconstruction of the front and back walls of the building is projected roughtly to take about 2 months, according to Maxwell.
"It finally feels like it is really going to happen," Mansfield said. "I'm really excited."
"We had several, the contractor and subcontractors who've donated time and won't take profit in order to make it feasible for us to do," Mansfield said.
The Community Players Inc. president and city manager offered special thanks to Mike Ballard, vice president of construction management, and his the team at XLNT Contracting, LLC, for doing the project "at cost," and to Dynamic Engineering for "providing engineering services pro bono," and to the City Council for approving the grant, as well as all the other contractors and business people involved in the renovation project.
"There have been a lot of moving parts on this. It's been sort of difficult to put together, but everybody ahd stepped up," Maxwell said, "And they have a fundraising effort to do even more, to do other things in the theater."
"We can't wait to get back in there and get everybody back on stage," an excited Mansfield said. "I love to be back stage."
She said the group has been making strides with some new people express interest in being a part of Community Players Inc. The group encourages community members to check Main Street Theatre's Facebook page frequently as they intend to post updates as work on the building progresses.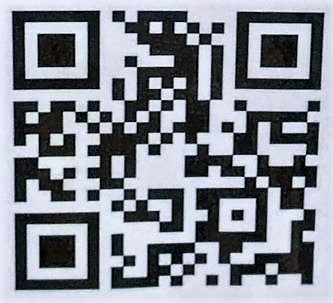 Anyone interested in donating to the theater can do so on one of two different platforms: to make a general contribution to the theater group on their website, https://www.communityplayersinc.com/, Those who would like to donate specifically to the building renovation fund should scroll down the web page below the video to the GiveButter widget, select the contribution option of choice on the donation platform and provie the appropriate information. Or scan the QR code on the right with your phone to be taken directly to the GiveButter donation platform. As of Friday morning, $845 had been contributed on to Save Main Street Theatre at GiveButter.
Not familiar with Main Street Theatre and Community Players Inc.? Be sure to watch Suddenlink cable channel 18, or search for Save Our Theatre or Main Street Theatre on KSST's YouTube channel to check out past performances held at Main Street Theatre to whet your appetite for the next peformance and let local residents know about the fundraiser for building improvements.