CHRISTUS Mother Frances Hospital – Sulphur Springs has ONE mission: To Extend the Health Ministry of Jesus Christ.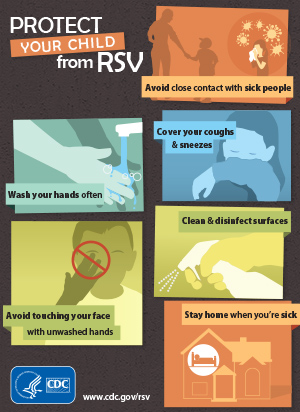 Attention: Hospital visitors, families, guests
Due to the recent rise in RSV (Respiratory Syncytial Virus) cases in our community, we ask for your cooperation in limiting visitation at this time.
We highly discourage from visiting in our OB/Nursery area if you are:
Children under the age of 3 years old
*Masks are still required within our facility.
We sincerely appreciate your cooperation in keeping our community and patients safe!
Sincerely,
Infection Prevention Department; Administration
Community Toiletry Drive
In partnership with CAN Help, and to support schools within Hopkins County, we invite you to drop off NEW toiletry items any of the drop sites including Alliance Bank Main Branch, or CAN Help between the dates of June 28 and July 11.
Items may include toothbrushes, toothpaste, mouthwash, shampoo, conditioner, soap, combs and brushes, deodorant, lotion, sanitary napkins.
For more information, please contact Helena Martinez at [email protected] .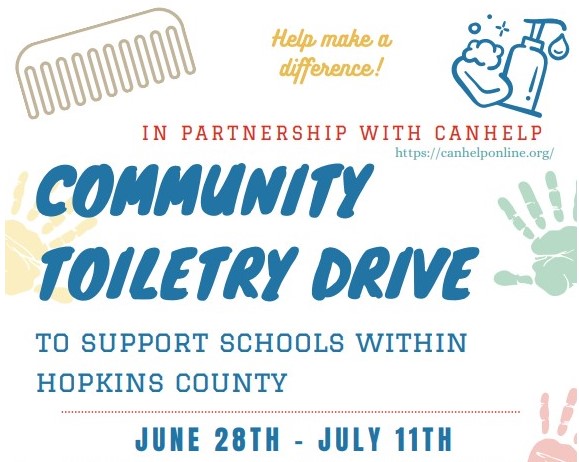 Safe Summer Measures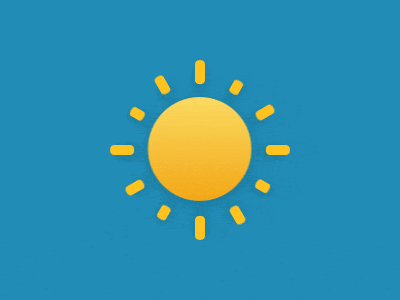 The July heat is here! With temperatures frequenting the triple digits this month, be aware that heat-related injuries are a real threat. Heat exhaustion and heat stroke result from prolonged exposure to high temperatures, usually in combination with dehydration, which leads to failure of the body's temperature control system.
Common symptoms include nausea, seizures, confusion, disorientation, and sometimes loss of consciousness or coma. Symptoms that do not go away in a reasonable amount of time by going to a cool place, drinking water, or loosening clothing can indicate the onset of serious medical issues like heat exhaustion or heat stroke.
With the rise in temperatures, it is best practice to be prepared and seek medical help immediately when required. Summertime is fun – but the heat-related illness is nothing to joke about!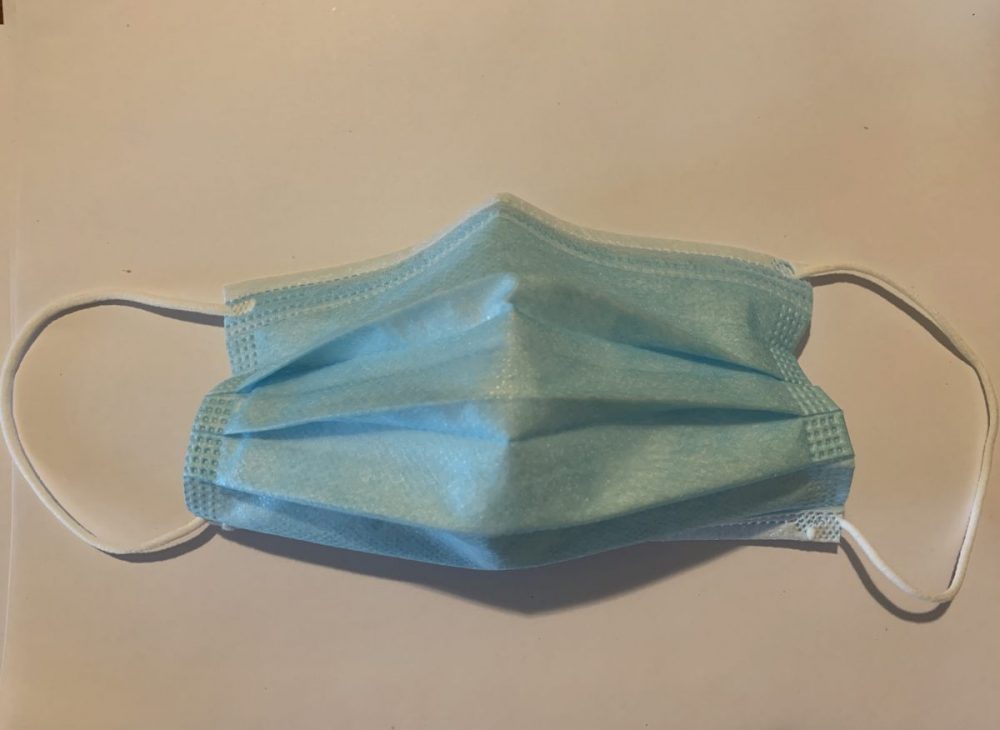 Please help us preserve our masks for clinical use, and BRING YOUR OWN MASK
We are asking that all visitors to the hospital bring their own mask, and continue to wear a mask while present inside the hospital at this time. Thank you for your continued support of the safety of our patients and associates.
Hospital Visitation
Please note the following guidelines:
Visitors must acquire masks themselves prior to entering our facility; cloth masks are acceptable
Masks must cover both the nose and the mouth
Emergency Department entrance open 24/7
Main Entrance open 7 a.m. to 2 p.m. Monday – Friday
Visiting hours are 7 a.m. to 9 p.m.

COVID Unit limited to (1) visitor (age 16 and over)
ER and ICU limited to (2) visitors
ALL hospital visitors are required to wear a mask. Visitors should bring their own mask; homemade cloth masks are acceptable.
Effective March 17, 2021
We will no longer restrict the number of visitors per patient, however, we strongly encourage to limit visitors to ONE essential support person and for all other visitors – continue utilizing virtual communication through mobile devices to monitor your loved ones in our care.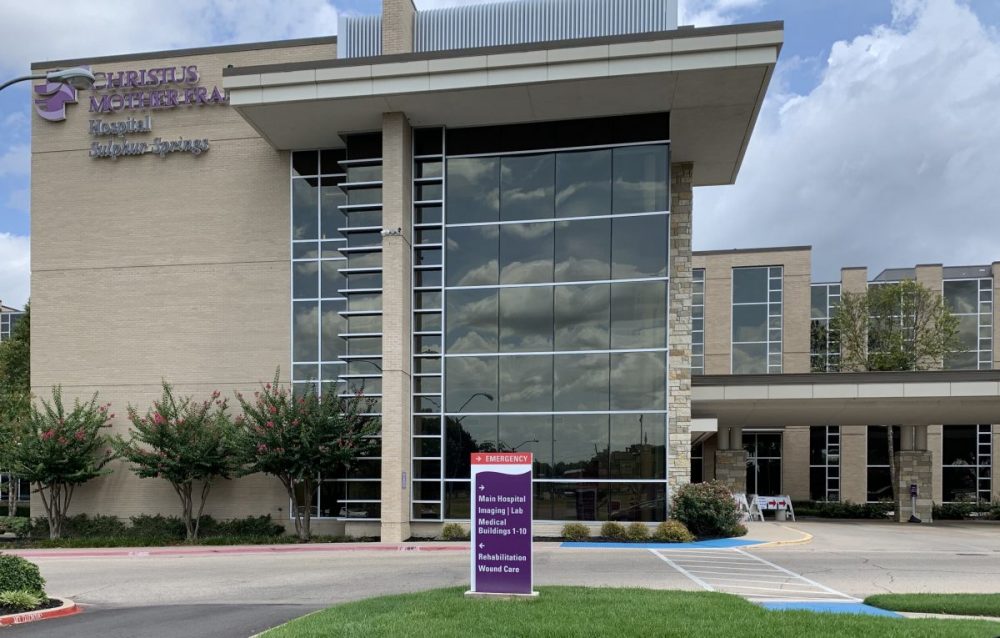 VOLUNTEERS NEEDED!
We are needing volunteers to help in various different roles throughout our hospital. We are asking, if you are willing to give your time, so that together we can bring a smile to someone in our hospital! For more information, contact Meredith Caddell at 903.438.4678.

We love our patients, and it shows!
CHRISTUS Mother Frances Hospital Sulphur Springs strives to make sure every patient and their family feel like they are important and receiving the highest quality of care. This success is reflected in our Patient Experience Scores.
Every patient will receive a survey following their encounter in our hospital or clinics. Please take the time to let us know how we are doing, and how we might better serve you. We appreciate your feedback!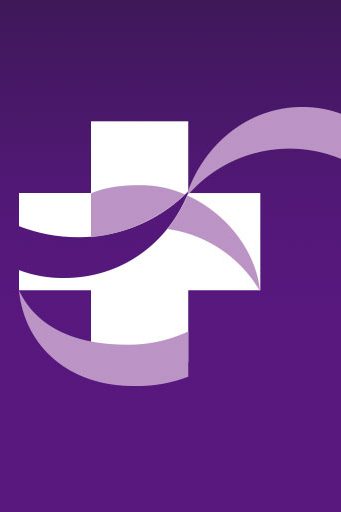 ---
CHRISTUS Trinity Mother Frances Health System includes CHRISTUS Mother Frances Hospitals – Tyler, South Tyler, Jacksonville, Winnsboro and Sulphur Springs, the CHRISTUS Trinity Mother Frances Louis and Peaches Owen Heart Hospital – Tyler, CHRISTUS Trinity Mother Frances Rehabilitation Hospital a partner of Encompass Health, Tyler Continue CARE Hospital at CHRISTUS Mother Frances Hospital, a long-term acute care facility, and CHRISTUS Trinity Clinic. CHRISTUS Trinity Clinic is the area's preferred multi-specialty medical group, with more than 400 Physicians and Advanced Practice Providers representing 36 specialties in 34 locations serving Northeast Texas across 41 counties. For more information on services available through CHRISTUS Trinity Mother Frances Health System, visit christustmf.org
Bed count – 402 – CHRISTUS Mother Frances Hospital – Tyler
Bed count – 8 – CHRISTUS Mother Frances Hospital – South Tyler
Bed count – 25 – CHRISTUS Mother Frances Hospital – Jacksonville
Bed Count – 96 – CHRISTUS Mother Frances Hospital – Sulphur Springs
Bed count – 25 – CHRISTUS Mother Frances Hospital – Winnsboro
Bed count – 94 – CHRISTUS Trinity Mother Frances Rehabilitation Hospital
Bed count – 96 – CHRISTUS Trinity Mother Frances Louis and Peaches Owen Heart – Tyler
Bed count – 51 – Tyler Continue CARE Hospital at CHRISTUS Mother Frances Hospital