Hopkins County Sheriff's Office was notified a 41-year-old Atlanta, Texas woman had been arrested in Rockwall County on a Hopkins County warrant.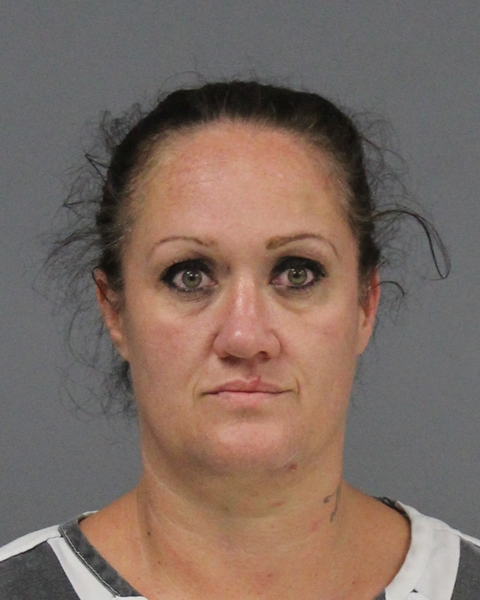 Veronica Bryant was transported from Rockwall to Hopkins County jail, where Deputy Joe Hooten escorted her into the county jail. She was booked at 1:50 a.m. July 6, 2021, on a bond forfeiture order for a possession of 1 gram or more but less than 4 grams of a Penalty Group 1 controlled substance charge.
The original controlled offense, according to arrest and jail reports, is alleged to have occurred on June 29, 2020. She was found to have a bag of suspected methamphetamines and a bag of marijuana on her during an Interstate 30 traffic stop on June 29, 2020. A sealed bag containing smaller bags that contained suspected meth was also located in the console and marijuana cigarette remnants were found in a storage area in the driver's side door. Marijuana remnants were found on the driver. The bag of substance field-tested positive as meth and weighed 1.5 grams, including packaging. The Fort Worth man and Atlanta, Texas woman were arrested and jailed in Hopkins County early June 30, 2020, on possession charges.
The Cass County resident was indicted on the controlled substance charge during the December 2020 Grand Jury session.
Bryant, who is also known by Veronica Pendleton Bryant and Pendleton Veronica Bryant, remained in Hopkins County jail Tuesday morning, July 6, 2021, for bond forfeiture on the charge. Her new bond was set at $20,000, twice the original bond set June 30, 2020.
---
The Hopkins County Sheriff's Office is located at 298 Rosemont St., Sulphur Springs, TX 75482. Non-emergency calls can be made to (903) 438-4040.