Sulphur Springs ISD students and staff could benefit from up to $11.5 million in federal ESSER Grants funding over the next three years, provided the district can adequately articulate in grant applications that the funds meet the terms stipulated for their intended use.
SSISD Assistant Superintendent Josh Williams reported the district has been notified SSISD is eligible to receive two types of federal funding, but must apply to Texas Education Agency for the federal grants.
The school district is eligible to receive $7,984,629 of the $11.2 billion appropriated to Texas for public education purposes under the American Rescue Plan Act through the in Elementary and Secondary School Emergency Relief (ESSER) III Fund. The district has to apply for funding, which may be spent on qualifying expenses from March 13, 2020-Sept. 30, 2024, resulting from COVID-19's impact on the local educational agency.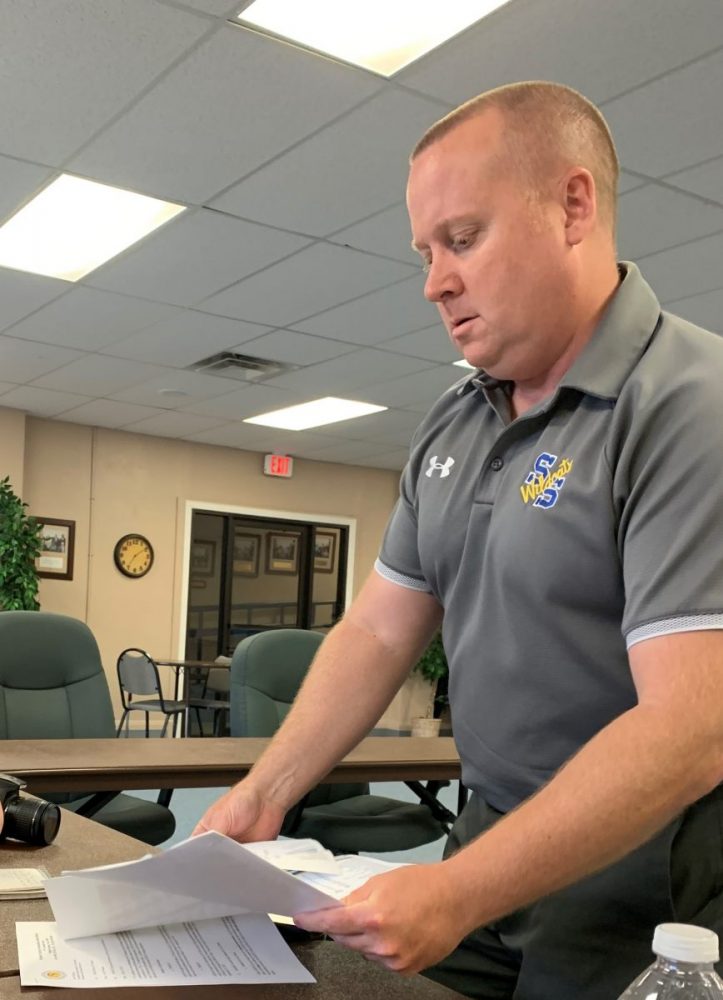 SSISD too will apply for its allocation of $3,555,269 of the $5.5 billion appropriated to the state for public education purposes under the Coronavirus Response and Relief Supplemental Appropriations (CRRSA) Act through the ESSER II Fund. The money should be spent on costs incurred between March 13, 2020 and Sept. 30, 2023.
Applicants must answer three questions regarding intended use of ESSER funds:
Is this reasonable and necessary purchase for the good of students and programs?
Does it meet the intent of the statute: to address the impact that COVID-19 has had and continues to have at SSISD schools?
Has to be an allowable activity according to the statute? There are 15 potential allowable uses.
"If you read through these you'll see there's money for everything from technology, money for tutorials, after school programs, supplies to clean, upgrade facilities-particularly HVAC for clean air, activities, people, materials, resources to meet the needs of low income students and children with disabilities, English language learners and so on for every subpopulation that we have," Williams told the school board members at their regular June meeting Tuesday night.
The final allowable reason is deliberately vague to cover a broad array of other needs that can be district or campus specific and necessary to maintain.
Twenty 20 percent of the ESSER III grant funds must be set aside to address academic impact on students and campuses. That's 20 percent on evidence-based interventions such as summer learning, extended day comprehensive after-school programs, or extended school year programs, which respond to students' academic, social and emotional needs and address disproportionate impact of coronavirus on various student populations, including those receiving special services, economically disadvantaged, disabled, in foster care and experiencing homelessness.
Yet a third component of the grant is "meaningful consultation," which means stakeholders must be engaged in the process and the public given the opportunity to provide input in development of the district's plan to use ESSER III funds, including students, families, school and district administrators, teachers, principals, school leaders, other educators and school staff.
SSISD on May 19, consulted the District Advisory Committee; on May 27 the Sulphur Springs High School Campus Advisory Committee, May 14 Community survey (invitations were sent to families, students and educators via Blackboard and a notice inviting community members top weigh in was posted on Facebook), the June 15 SSISD board meeting, and a District Advisory meeting was slated today (June 17) as well.
District administrators compiled a color coded chart (see below) not only indicating how each of the uses meets the three requirements, but telling which population it will help or serve, what campus, and year of the award, and whether it was a pre-award amount, if it's the 20 percent set-aside to address academic impact, if it's a measure to implement CDC recommendations or if it will be unfulfilled until the remaining 1/3 of ESSER III or ESSER II amount is available. That will be included with the applications submitted for the ESSER II and ESSER III funding.
District officials anticipate that a certain amount of the $3.555 million ESSER II funding will be held back to hold the district harmless for any shortfall in the last year; the district has calculated that at 10 percent, but the district won't know until later this summer when all numbers are in, Williams noted.
Williams later in the June 15 meeting asked trustees to approve a resolution adding to Policy CB (Local) text regarding ESSER statutes, as recommended by Texas Association of School Board, to ensure all requirements outlined by the federal government for the ESSER grant funding are met, including a public notice. The board members present unanimously approved the resolution to be included in the local policy regarding the federal funding.