A 40-year-old Mount Pleasant man allegedly attempted to steal a second vehicle Monday, after crashing a stolen car in Sulphur Springs, according to police reports.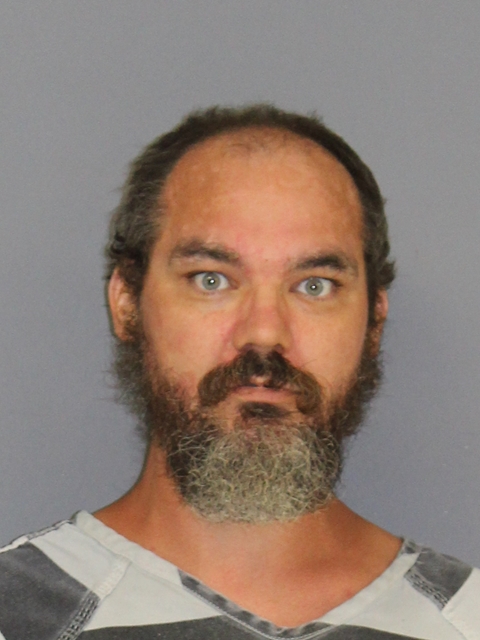 Sulphur Springs Police Officer Sean Hoffman and Lt. Brad Horton responded around 1 p.m. May 31, 2021, to assist other officers in locating a man reported to have fled the scene of a crash in the 1500 block of West Industrial Drive involving a 2009 Chevrolet Impala stolen from Mount Pleasant, TX.
When officers arrived at the crash site they located the suspect who had already crossed I-30 and was now walking west. The Mount Pleasant man then reportedly walked into the woods and could no longer be seen.
Hoffman and Horton found David Lee Miles hiding in a large drainage tunnel that runs north and south under the interstate. The 40-year-old Mount Pleasant man was detained and allegedly admitted to taking the car from Mount Pleasant without permission, but noted the keys were inside the vehicle when he took it. Miles then admitted he was trying to locate another vehicle at the travel center when the stolen car was no longer operable.
Miles, who jail reports show is also known by Boo-Boo, was taken into custody in the 1600 block of West Shannon Road at 1:14 p.m. Monday on an unauthorized use of a motor vehicle charge in connection with the car stolen from Mount Pleasant.
He remained in Hopkins County jail Tuesday morning, June 1, 2021, on the felony stolen vehicle charge.
KSSTRadio.com publishes Sulphur Springs Police Department reports and news. The Police Department is located at 125 Davis St., Sulphur Springs, Texas. Non-emergency calls can be made to (903) 885-7602.
If you have an emergency dial 9-1-1.
The Sulphur Springs Police Department continues to serve its citizens with pride in its overall mission and will strive to provide the best possible police force in the 21st century.