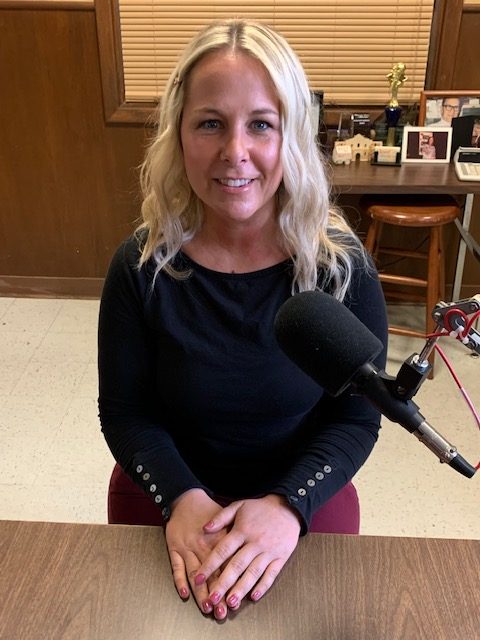 Ashley Fordinal of RiseUp Films lives in Sulphur Springs and is about to launch a film project about the 'world's toughest bicycle race" and one of it's 2021 solo contenders. The project is titled "From Ashes We Rise", to focus on Jerry Schemmel as he makes the Race Across America epic 12-day coast-to-coast marathon during June. On Friday June 11, 2021, Ashley joined Enola Gay on the KSST Good Morning Show to talk about the project, her interest in making films and what's involved for her and the crew in this major project she is about to embark upon.
"I was aware of the life story of Jerry Schemmel; his years as a sports broadcaster in the Denver area, how he survived the 1989 United Airways crash-landing in an Iowa field and how he rescued a baby from the wreckage, how he later teamed up with Brad Cooper to compete and win as a relay team in the 2015 Race Across America, and how Jerry will now undertake the 2021 bike challenge as a solo contestant. In my own experience, hardship and struggles can refine us and make us want to reach higher and wider. I met Jerry, we talked, and I got interested in the annual race because his personal story was inspiring to me. That's briefly how I got interested in wanting to do this project. I wasn't certain though, that Jerry actually wanted me to go forward with it, because I haven't done a lot of major projects yet, but earlier this year, I got confirmation. He said 'Yes, it's yours'. So that's when I really went to work on it. We actually leave for Oceanside in two days!"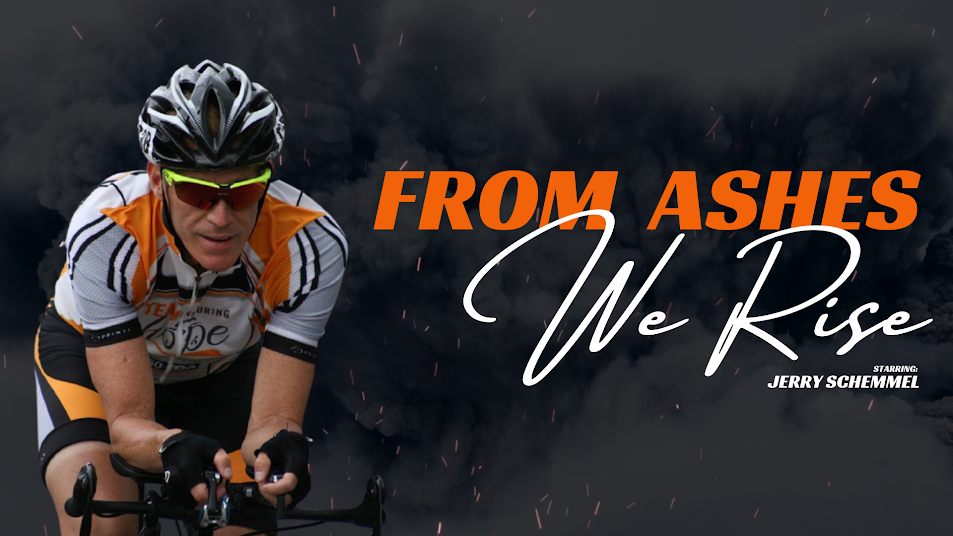 After being onhand for all the pre-race formalities, Ashley and her crew plan to meet up with Schemmel during periods of the race and document his journey to the finish line in Annapolis, Maryland. Six cameras will be in use to capture a quantity of footage. But documenting the epic sporting challenge isn't the only feature of Ashley's mission. Her belief in rising above life's challenges are based on her own struggles and her own breakthrough at age 26. Her belief system is similar to Schemmel's, as he shared in a video on RiseUp Films on Facebook, "Ashley Fordinal is a director/producer who will capture footage and create a film to inspire others. We are excited about the film. Anyone can do their own 'race'. So be inspired and motivated, and realize your dreams!"
KSST wishes Ashley the best of luck as she secures funding and moves ahead to launch her project. I appreciate this inspiring quote from Schemmel which also motivates Ashley toward her dream. "Everybody has their own plane crash, big or small. Everybody has their own RAAM, something they've always wanted to do, but haven't. Do the best you can to work through your plane crash and act on your RAAM".
Find out more about the film From Ashes, We Rise. Donate to Riseup Films here, your contributions will assure the film is completed. Learn more about the subject of the film, Jerry Schemmel, at his website available here.