Sulphur Springs Downtown Revitalization Board conducted their meeting Tuesday evening in short order. Approval was given to an application giving Bethany Ashby and 2 Times LLC the go ahead for a new façade at 206 Church Street as well as the minutes from the May 18 meeting.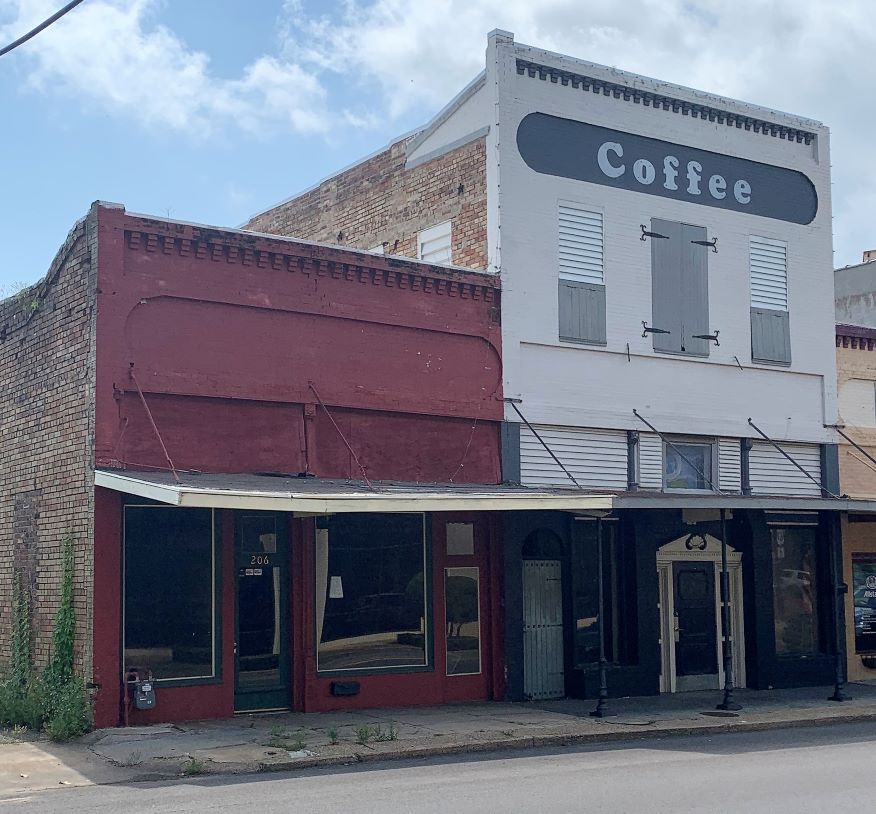 Ashby is proposing repainting the structure, exposing transom windows and replacing and painting the area above the current awning, removing the old awning with a new cloth awning which would.
The main walls of the building instead of brick red will be painted light beige with black trim around the window and door.
Ashby noted in a renovation list for the business that the rotted double doors on the side alley side of the building would be replaced, the back wall is planned to be rebuilt to code, a new electrical meter box installed and a parking pad added to the rear of the building. The applicant would also like for the sidewalk in front of the building to be replaced as well.
DRB members Helena Martinez and Robin Boshears complimented the clean modern appeal of the neutral pallet with black trim selected for the facade. Boshears noted that Ashby as also purchased the Coffee Shop building next to it. Community Development Director Tory Niewiadomski said it is his understanding that work has been ongoing on the interior of both buildings.
The DRB approved the façade paint colors, and noted a preference for the black and white awning or neutral awning pictured in the designs supplied to them by the applicant.

---