A THC pen found during a College Street traffic stop resulted in a 23-year-old Sulphur Springs man's arrest, according to police reports.
Sulphur Springs Police Officer Sean Hoffman reported stopping a Chevrolet Silverado around 8:40 p.m. Saturday, May 8, in the 1300 block of College Street. While the pickup came to a stop, the officer saw moving inside the vehicle as if trying to conceal something before stopping. Upon contact, he was noted to be nervous and showed nervous indicators.
When asked if there was anything illegal in the vehicle, the man said no, but reportedly became even more nervous, Hoffman alleged in arrest reports. When asked again if he wanted to be honest about contraband being in the truck, he admitted to having a dab pen that contained THC in the console. When asked if he tried to conceal it before coming to a complete stop, Ronald Gerardo Arellano allegedly admitted he did. He complied when asked to retrieve it from the console. Hoffman recognized a vaporizer with a clear cylinder which contained suspected THC in it.
Consequently, Arellano was arrested just before 10 p.m. May 8, 2021. for possession of less than 1 gram of a Penalty Group 2 controlled substance, according to arrest reports. The 23-year-old Sulphur Springs man was released from jail Sunday, May 9, 2021, on a $5,000 bond on the charge, according to jail reports.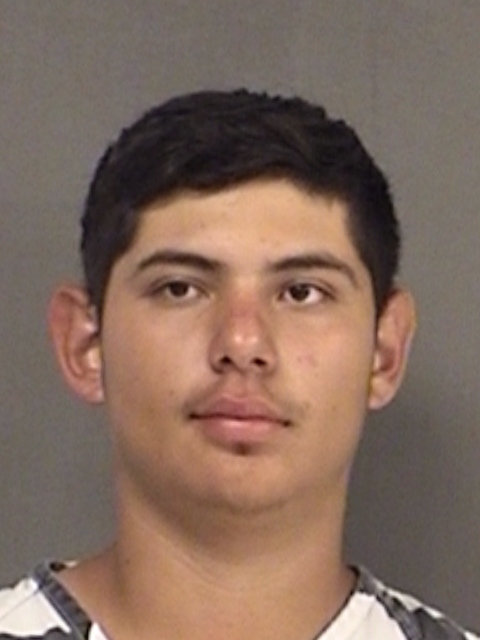 KSSTRadio.com publishes Sulphur Springs Police Department reports and news. The Police Department is located at 125 Davis St., Sulphur Springs, Texas. Non-emergency calls can be made to (903) 885-7602.
If you have an emergency dial 9-1-1.
The Sulphur Springs Police Department continues to serve its citizens with pride in its overall mission and will strive to provide the best possible police force in the 21st century.