A 19-year-old Fort Worth woman has been sentenced on a stolen vehicle case, which Sulphur Springs Police believed to be one of three connected stolen vehicle crashes and multiple burglary cases, which they worked early Friday, Nov. 13, 2020.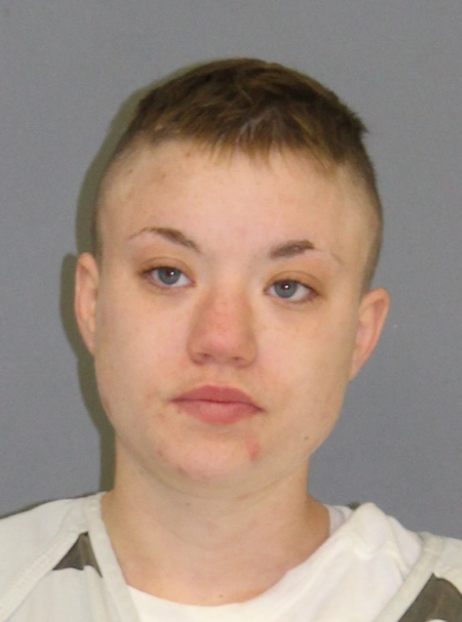 Sunny Lea Sweatman appeared before 8th Judicial District Judge Eddie Northcutt in a sentencing hearing. She was accused Nov. 13, 2020 of two offenses, unauthorized use of a vehicle and evading arrest or detention with a vehicle.
A vehicle burglary was reported to be in progress on Houston Street early Nov. 13, while officers were still investigating a suspicious vehicle report that began near the city library the ended with the stolen truck fleeing to Main Street, then crashing into a light pole behind the police department. In an areas where additional suspected burglaries were also being reported, officers spotted on Houston Street and attempted to stop a car being driven with no headlights on. The driver, later identified as Sweatman, reportedly crashed into into a concrete divider or road control device, on Houston Street at North Hillcrest Drive around 2:50 a.m. Friday, Nov. 13, police alleged in the 2020 arrest reports. She was ordered out of the car at gunpoint and taken into custody for evading arrest or detention. Officers later learned the crashed Honda Accord had been stolen from a Main Street address, resulting in the UUV charge, according to the SSPD chief and arrest reports.
The 19-year-old remained in Hopkins County jail on both charges from Nov. 13, 2020 until Jan. 7, 2021; bond on the charges totaled $15,000: $10,000 on the evading arrest charge and $5,000 on the UUV charge.
Sweatman pled guilty on the stolen vehicle charge and acknowledged her guilt in the evading case as part of a what is referred to as a 12.45 agreement or plea, according to prosecutors.
This refers to Section 12.45 of Texas Penal Code which allows a defendant to admit during a sentencing hearing to guilt of one or more unadjudicated offenses and request the court to take each into account in determining sentence for the offense or offenses of which the defendant stands adjudged guilty. While considered the unadjudicated offenses are dismissed.
Sweatman was sentenced to a 12-month commitment in a state jail and ordered to pay a $500 fine on the stolen vehicle charge as well as $500 in restitution. She was taken into custody and jailed Monday, May 10, 2021, on the UUV conviction, according to court and jail reports.
KSSTRadio.com publishes Sulphur Springs Police Department reports and news. The Police Department is located at 125 Davis St., Sulphur Springs, Texas. Non-emergency calls can be made to (903) 885-7602.
If you have an emergency dial 9-1-1.
The Sulphur Springs Police Department continues to serve its citizens with pride in its overall mission and will strive to provide the best possible police force in the 21st century.
---
The Hopkins County Sheriff's Office is located at 298 Rosemont St., Sulphur Springs, TX 75482.
Non-emergency calls can be made to (903) 438-4040.
---
The Hopkins County Sheriff's Office is located at 298 Rosemont St., Sulphur Springs, TX 75482.
Non-emergency calls can be made to (903) 438-4040.