Hopkins County sheriff's Office Deputies Drew Fisher and Nick Marney reported finding 60 bottles of medication, a stolen gun and misdemeanor amount of marijuana during an Interstate 30 traffic stop early Sunday morning.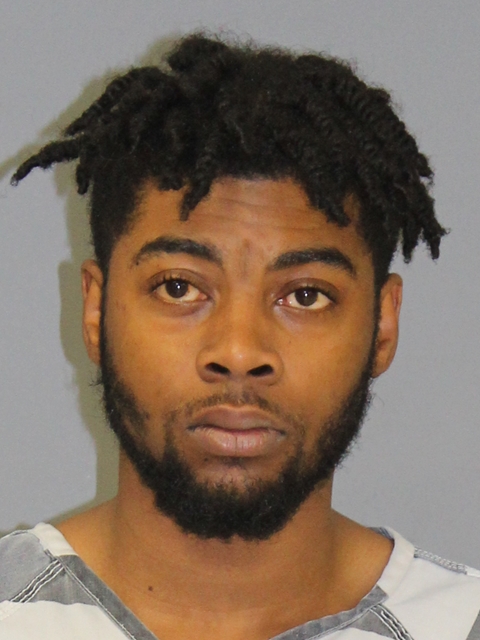 The deputies stopped a Chevrolet Avalanche at 1:49 a.m. May 16, 2021, at the rest stop on I-30 east in Hopkins County for an expired registration. Deputies conducted a probable cause search of the truck after smelling a marijuana odor. The search revealed a GLOCK pistol and more than one bag of marijuana in a backpack in the back seat where Jeremiah Nahum Jones sat. The 23-year-old Little Rock, Arkansas man claimed the bag. A records check using the serial number showed the firearm to have been reported to Arkansas authorities as stolen. The suspected marijuana weighed 3.7 ounces.
As a result, Jones was taken into custody at 2:19 a.m. Sunday on theft of firearm, possession of 2 ounces or more but less than 4 ounces of marijuana and unlawful carrying of a weapon charges.
Fisher reported 60 bottles of plain Promethazine were also located in the vehicle. Promethazine, a generic name for the phenothiazine drug Phenergan, is often prescribed as an antihistamine for allergies, to relieve severe nausea and vomiting such as that resulting from chemotherapy or radiotherapy, as a sedative or sleep aid, according to www.drugs.com. The driver, a 24-year-old Little Rock man, was arrested on a misdemeanor possession of a dangerous drug charge,.
Both Arkansas men were released from Hopkins County jail Sunday, the 24-year-old on a $2,000 bond on the dangerous drug charge; and Jones on $9,000 in bonds: a $5,000 bond on the firearm charge, and $2,000 each on the misdemeanor marijuana and weapon charges, according to jail reports.