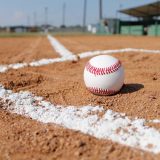 The Wildcats Baseball Team rallied for 5 runs in the bottom of the sixth inning to take a 5-3 lead only to see Texas High score 3 in the top of the seventh in a 6-5 loss to the Tigers in a district game at Wildcat Park Tuesday night.
Texas High build a lead early scoring the games first run on a balk in the top of the fourth inning. The Tigers added 2 more runs in the top of the sixth to go up 3-0.
The Wildcats surged into the lead with 5 runs in the bottom of the sixth. Blake Vice, who was 2 for 4, opened the sixth with a long double off of the left field wall. Matthew Mitchell ran for Vice. Dawson Carpenter walked.
On a wild pitch, Mitchell took off for third. The Tigers throw to third went into shallow left field and Mitchell scored. Then Hector Martinez walked and Carson Fenton ran for him. Colt Silman drove in a run with a single that scored Carpenter.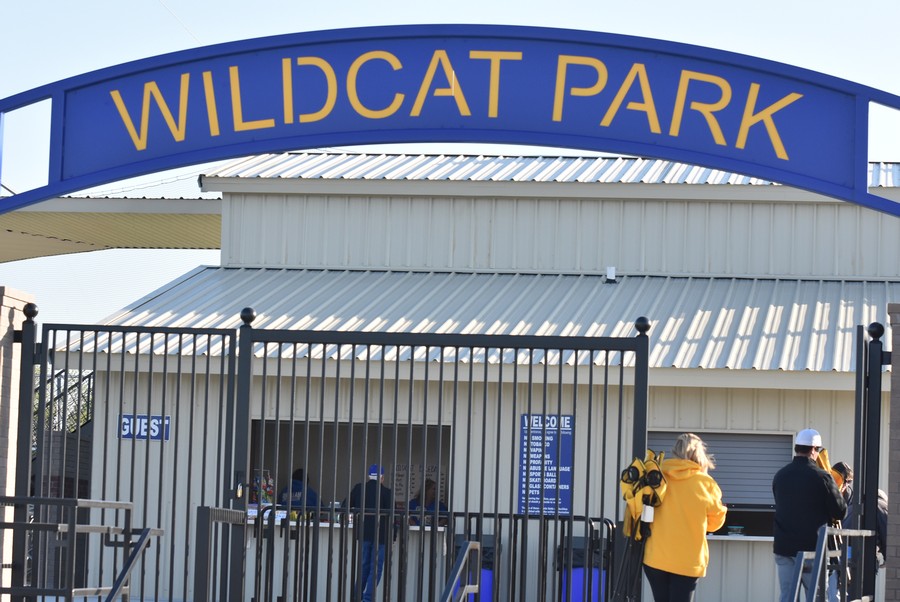 Colby Albritton put down a sacrifice bent that advanced Fenton to third and Silman to second. Mayer Millsap, who was 2 for 4, drove a ball down the left field line for a double that scored Fenton and Silman. Matthew Singleton's ground out to short plated Millsap with the Wildcats fifth run of the inning.
Texas High came out slugging in the top of the seventh to take back the lead. They had 6 hits in a row including three doubles. The Wildcats managed to throw out one runner at the plate but three others scored to give the Tigers a 6-5 lead. In the bottom of the seventh with 2 outs, the Wildcats rallied getting 3 straight walks. A strikeout ended the rally giving the Tigers the 6-5 win.
Wildcats starter Hayden Hurst went 5 1/3 innings allowing 4 hits and 3 runs while striking out 8 and walking 5. Hector Martinez took the loss throwing 1 inning allowing 5 hits and 3 runs. Matthew Sherman went 2/3's of an inning allowing 2 hits.
With the loss, the Wildcats are 5-4 in district play and in 4th place. They are just a half game ahead of 5th place Marshall, who defeated Pine Tree Tuesday and are 4-4 in district. The Wildcats play at Marshall Friday night. The Wildcats season record is 9-14.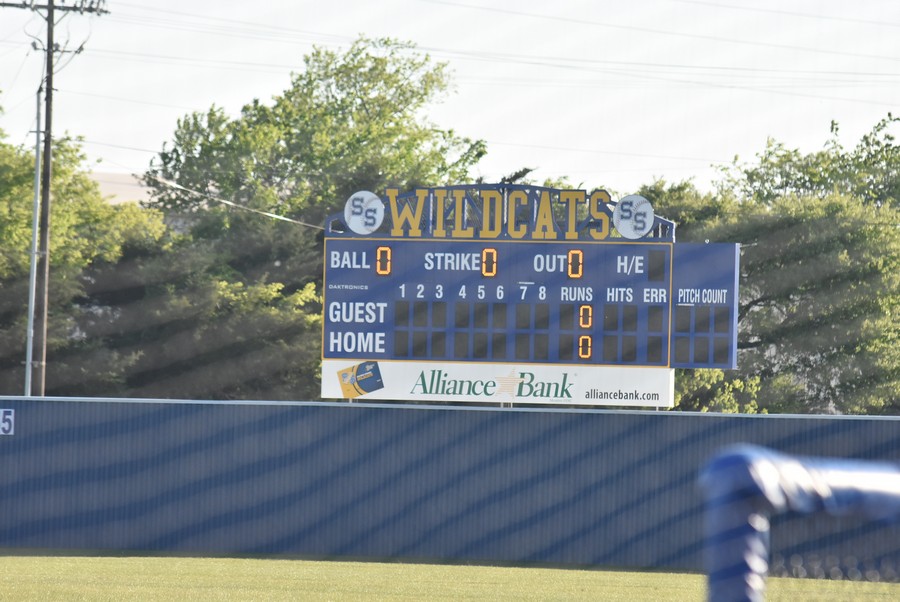 ---
KSST is proud to be the official Wildcat and Lady Cat Station. We broadcast Sulphur Springs ISD games year round live on radio. When allowed, we also broadcast games via our YouTube channel.