By Butch Burney, President/CEO, Hopkins County Chamber of Commerce
Greetings from the Redneck Riviera! We are on our way back from Gulf Shores, Alabama, following the wedding of our youngest daughter and we are excited about getting back to town.
We found that, like Sulphur Springs and Hopkins County, people and businesses in the Deep South are thankful to be reopening and getting back to business and fun.
Speaking of business and fun, you'll be happy to know that the Southwest Dairy Museum is reopening on Monday, May 1, at 9 a.m., and will resume normal weekday hours of 9 a.m. to 4 p.m. The creamery will be open and selling prepackaged novelty ice cream.
Also, don't forget Saturday's Cinco de Mayo celebration of food, music and Mexican culture on the downtown plaza.
The Chamber will be hosting a ribbon cutting for Guys and Gals Barber Shop and Salon at noon Monday, May 3, at 325 South Davis St., Suite 2. Come out to support this new venture.
Another significant event downtown is the National Day of Prayer at 6 p.m. on Thursday, May 6. The public is encouraged to join together at that time.
The Chamber will be hosting another ribbon cutting on May 13, at noon, for Money Law Firm. The celebration will be held at their Sulphur Springs location, 1335 South Broadway, Suite 40, and we would love for you to join us.
Also, don't forget about the 5th Annual Salute the Veterans BBQ Cookoff at VFW Post 8560 on May 14-15. To enter a cook team, call 903-335-0966.
Davison Development & Building will be hosting their ribbon cutting on May 18, at noon. We would love for you to join us, at 204B Linda Drive, for a fun celebration with free BBQ and refreshments.
For those who are long-term planners, mark Saturday, Oct. 23, as the date for the 52nd Annual World Championship Hopkins County Stew Contest. We will have more information coming this summer on the contest for the T-shirt design. If you're not a member of the Chamber of Commerce, now would be a great time to join to get in on the stew contest sponsorships.
Business Highlight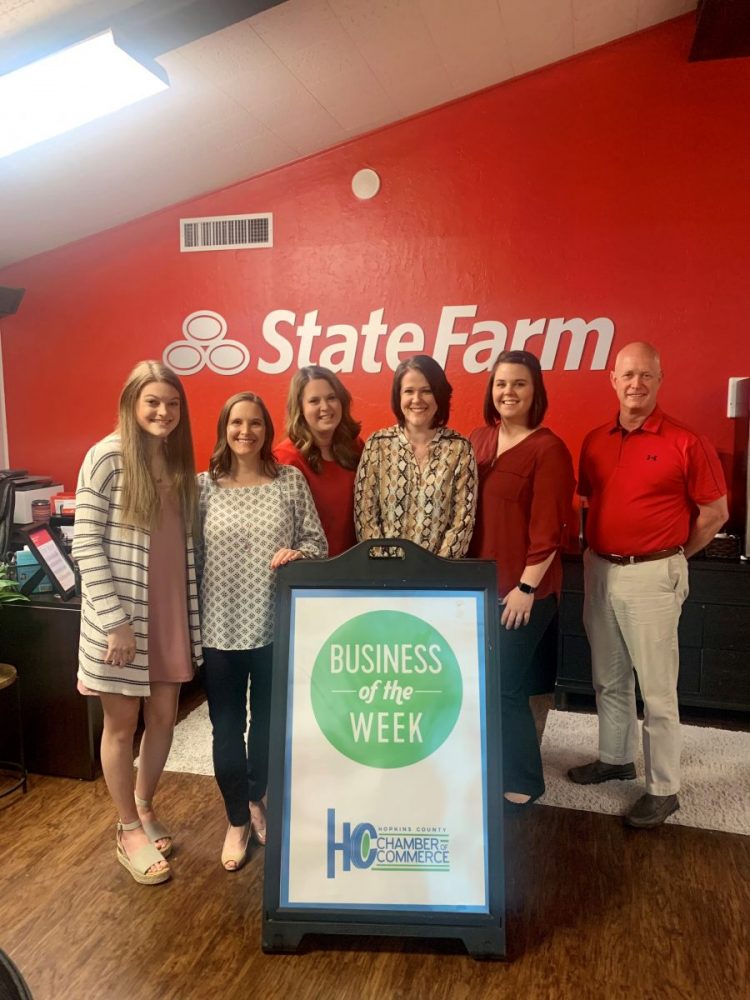 The Hopkins County Chamber of Commerce is highlighting a member of the Chamber each week. Please join me in congratulating our Business of the Week for April 28, Julia Wilhite – State Farm. The preceding Business of the Week was Texas Trading Company. You can read biographical stories at the Hopkins County Chamber of Commerce's Facebook page and Instagram page.