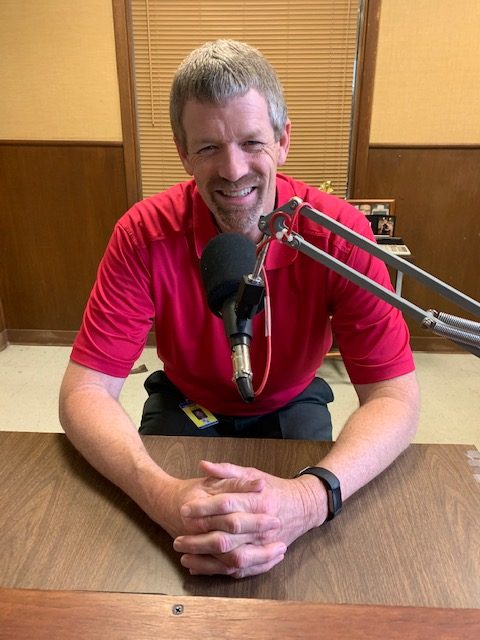 During the KSST Good Morning Show on April 27, 2021, Craig Toney dropped in to share information about programs in place for K-3rd graders in the Sulphur Springs school district who need or want dual-language training in English and Spanish. The amazing Dual-Language program may be new to some in the community. According to Toney, learning about the Dual-Language Program is especially important for parents of young students who are new to the school district. An upcoming New Student Registration Round-up for K-3rd students will be hosted on May 5, 6 and 7, 2021 at the SSISD Administration Building, 631 Connally Street in Sulphur Springs, and the Dual-Language Program can be selected at that time. Please pre-register for an appointment to attend the Round-up by clicking HERE .
During the interview, Toney shared that parents of new Spanish-speaking and English-speaking students coming into Kindergarten can select the Dual-Language Program for their child, designed to give instruction in both languages until they complete the 5th grade. The program currently has room for 40 students. The New to Sulphur Springs Roundup May 5-7 will begin the process of filling the 40 slots for the 2021-2022 school year. The final day to turn in an application for the Dual Language Two-Way Immersion program is May 28, 2021.
Toney stated that the goal of the Two-Way Dial Language Program is to promote high academic achievement through development of skills at or above the grade level in all academic areas starting in Kindergarten, thereby creating bilingualism and biliteracy by the time the student completes the fifth grade, and promoting cross culture awareness. Students work in bi-lingual pairs with one English-speaking and one Spanish-speaking student who work together to master both academic content and acquisition in a second language. The program was active during 2020, and will again be housed at the Travis Primary campus utilizing the Gomez and Gomez DLE model. Toney stated that youngsters who have been enrolled in private pre-schools, local Pre-K facilities and those children who have not been enrolled anywhere previously can benefit from this program, which is available only for incoming Kindergarten students.
Craig Toney joined SSISD in July 2020 during the upsurge of the COVID-19 Pandemic. Raised in Pittsburg, Texas, Toney was active in sports and recalled that during the summer of 1987, he was a team member on the 'Sulphur Springs Eagles' American Legion Baseball team. Toney brings several years experience in leadership as Principal at Daingerfield and Mt. Pleasant ISD's to his current position at SSISD. He is confident in the teaching staff of the ESL departments who are trained and equipped to care for the 'special lane' of Dual-Language instruction. Toney is looking forward to the new school year and further employing his skills with the growth of the Two-Way Dual Language, ESL and Bi-Lingual instruction offered at SSISD.