Credit Card Skimmers, False Credit Cards Found In Abandoned SUV
Three Memphis men were arrested on County Road 3380, after eluding DPS during a vehicle pursuit Sunday. Credit card skimmers and false credit cards were reportedly found in the SUV they abandoned nearby, according to arrest reports.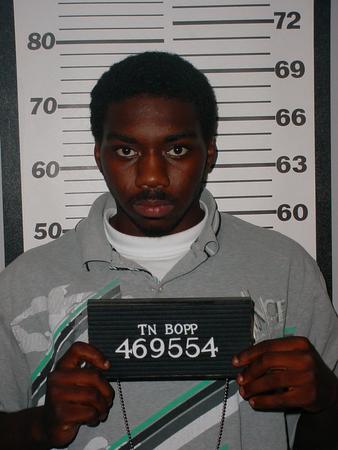 Texas Department of Public Safety Trooper Christopher Sorley attempted to stop a Ford Expedition with New Jersey license plates around 11 a.m. Easter Sunday, April 4, on Interstate 30 at mile marker 136. Sorley initiated a pursuit on I-30 when the vehicle continued on I-30. Unfortunately, the trooper lost sight of the SUV during the pursuit and called the vehicle pursuit off for safety reasons, the highway patrol noted in arrest reports.
A Hopkins County resident after lunch reported seeing people in a pasture across from County Road 3372. Deputies and the trooper responded in the area. A little later, a black SUV was found abandoned on County Road 3380, the New Jersey license plate confirmed it was the same vehicle that Sorley had pursued earlier.
A manhunt was launched for the suspects that'd been in the vehicle, with a perimeter established around the area to be focused on for the search. Local officials requested Bonham Texas Department of Criminal Justice's search hounds respond in the area. The three Tennessee men were later found in the pasture across from the abandoned SUV. They are reported to have been occupants of the SUV when Sorley pursued it. Officials located a credit card skimmer and false credit cards with the men's names as well as names of others on them, Sorley alleged in arrest reports.
As a result, the three Memphis men – 35-year-old Jarian A. (Allandre) Cox, 22-year-old Tere Scott and 30-year-old Marquis L. Garrett – were arrested and jailed around 7:20 p.m. April 4, 2021, on evading arrest or detention and fraudulent use or possession of identifying information charges; the SUV was impounded by a local towing service, according to arrest reports.
Cox; Garrett, who is also known as Markus Garrett; and Scott, who is also known by Memphis, Tereon T. Scott and Tere On Treveno Scott and Tennakey; remained in Hopkins County jail Monday morning, April 5. Bond had yet to be set on the charges, according to jail reports.