Two Men Jailed In Hopkins County On Felony Warrants
Two men were jailed in Hopkins County Friday on felony warrants, according to arrest reports.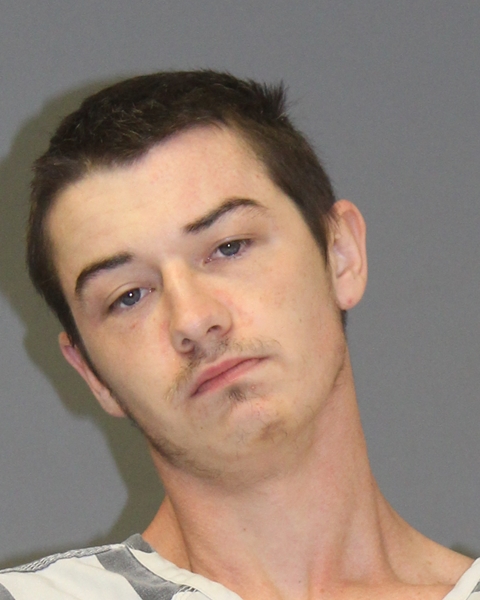 Hopkins County corrections officer Courtney Steward served Christopher Shane Ely Jr. March 19 with a warrant for assault on a security guard
The warrant was served at the county jail, where the 23-year-old Emory man has remained in custody since his arrest just before noon Wednesday, March 17, for public intoxication. He was at a Church Street gas station, where an officer responded to assist the fire department and EMS on a call. Upon arrival at 11:35 a.m. March 17, Sulphur Springs Police Officer Sean Hoffman observed Ely to be at the location. Ely had noticeably bloodshot eyes, elevated breathing and could not control his movements. The officer believed Ely to be intoxicated on some type of narcotic and, therefore believed Ely to be a potential danger to himself and others if left at the location in his state. Thus, Ely was arrested at 11:52 a.m. Wednesday for public intoxication.
Jailer Steward served Ely with the warrant for not taking care of the assault on a security officer charge 8:56 p.m. Friday, March 19, 2021. The offense is alleged to have occurred on Nov. 28, 2020, according to arrest reports. According to the November 2020 arrest reports, Ely refused to leave the hospital and became involved in a physical altercation with a hospital security officer in the hospital parking lot. The man was reportedly using vulgar language toward officers and hospital staff. The security guard had guard had blood coming from his head, with gauze on it in an attempt to staunch the blood flow. In addition to a head laceration, the guard's shoulder was also reportedly dislocated during the altercation. Ely was alleged to be uncooperative toward officers who took him into custody, refused to follow their commands, did not speak clearly and admitted to consuming a controlled substance. He was reported to have been released from custody in Rains County two days prior to the incident, according to arrest reports. He was released from Hopkins County jail on a $10,000 bond.
Ely was indicted during the Feb. 2021 Grand Jury session on the assault on a security officer charge, according to court records.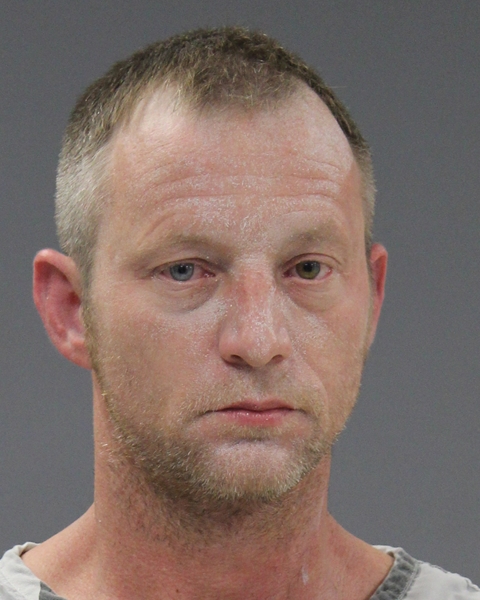 Hopkins County Sheriff's Office was notified that Curtis Wayne Knighten was being held in custody in Buchanan County, Missouri. Deputy Amanda Weatherford traveled to Missouri, took custody of the 40-year-old on the warrant and transported him to Hopkins County jail. The St. Joseph Missouri man was booked into Hopkins County jail shortly before 6 p.m. March 19, 2021 for bond forfeiture on a possession of less than 1 gram of a Penalty Group 1 controlled substance charge, according to arrest reports.
Knighten was held in Hopkins County jail Saturday morning, March 20, 2021 on the charge, which stems from a traffic stop on New Year's Eve 2019. Troopers searched his truck after observing an open alcohol container in plain view in the floorboard while talking to the Missouri man. A bag containing smaller baggies with a crystal-like substance in them was allegedly found under the front console. Then, the trooper found a pipe with methamphetamine residue in the back floorboard where Knighten said it'd be. Suspected methamphetamine was also alleged found on piece of glass inside a clipboard, and objects used to inject and smoke methamphetamine were also allegedly located, Sorely stated in arrest reports, troopers alleged in Knighten's Dec. 31, 2019 arrest report. Knighten released from Hopkins County jail on New Year's Day 2020 on a $5,000 bond on the controlled substance charge, according to jail reports.
Knighten was indicted on the 2019 charge during the October 2020 Grand Jury session.
---
The Hopkins County Sheriff's Office is located at 298 Rosemont St., Sulphur Springs, TX 75482. Non-emergency calls can be made to (903) 438-4040.