March 9, 2021 – A 26-year-old Sulphur Springs man was booked into Hopkins County jail for the third time since 2016 on warrant for a parole violation.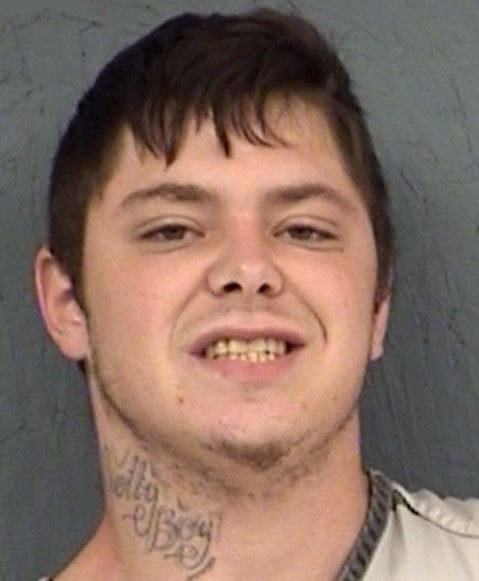 Sulphur Springs Police Department communication operators dispatched officers at approximately 9:50 a.m. Monday, March 8, to a disturbance at CHRISTUS Mother Frances Hospital-Sulphur Springs.
Upon arrival, SSPD Officer Tyler Francis was directed to and contacted Jake Adam Blount. A records check showed the 26-year-old to have an outstanding warrant for his arrest for violation of parole, resulting in Blount's arrest on the charge. He was taken to Hopkins County jail, but was no longer in custody on the charge later Monday.
March 8 was the third time since 2016 Blount has been booked into Hopkins County jail on a violation of parole warrant. He was first jailed May 15-July 7, 2016, for violation of parole as well as on an evading arrest or detention charge, according to jail reports. Blount also was jailed Sept. 14, 2018 to June 27, 2019 for violation of parole as well as unauthorized use of a vehicle and Harrison County burglary of a building, theft of property, bond forfeiture on a UUV charge.
KSSTRadio.com publishes Sulphur Springs Police Department reports and news. The Police Department is located at 125 Davis St., Sulphur Springs, Texas. Non-emergency calls can be made to (903) 885-7602.
If you have an emergency dial 9-1-1.
The Sulphur Springs Police Department continues to serve its citizens with pride in its overall mission and will strive to provide the best possible police force in the 21st century.
If you have an emergency, dial 9-1-1
The Hopkins County Sheriff's Office is located at 298 Rosemont Sulphur Springs, TX 75482. You can reach them for non-emergency matters at (903) 438-4040.