A 29-year-old Smyrna, Tennessee man was jailed in Nashville, Tennessee on a Hopkins County, Texas warrant, according to arrest reports.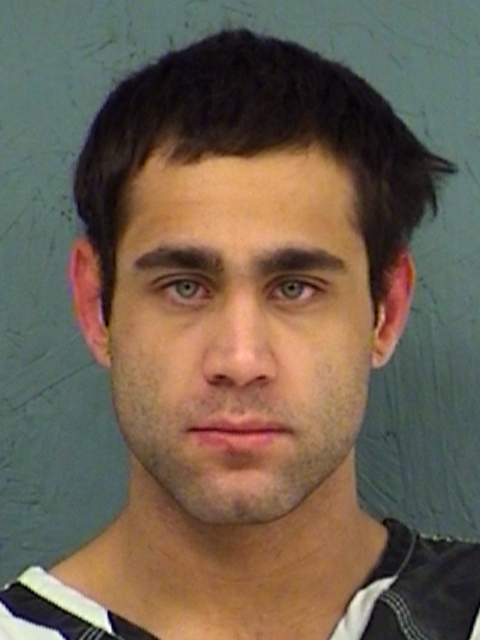 Hopkins County Sheriff's Office was alerted Joseph Andrew Carpenter was being held on the local charge. Deputy Amanda Weatherford traveled to Nashville and took custody of Carpenter at 8:56 a.m. Feb. 2, 2021. She transported him to Hopkins County jail, where the Tennessee man was booked at 5:35 p.m. on the warrant for violating probation, which he was on for an unlawful possession of a firearm by a felon charge. He was held at the county jail Wednesday, Feb. 3, 2021, according to jail reports.
Carpenter previously was jailed in Hopkins County from Dec. 29, 2018 to March 18, 2018 on possession of 4 grams or more but less than 200 grams of a Penalty Group 1 controlled substance and unlawful possession of a firearm by a felon charges as well as warrants for violation of probation on a criminal simulation charge and failure to appear on possession of methamphetamine with intent to manufacture, deliver or sell charge, according to Hopkins County jail reports.
The 2018 arrest resulted from an Interstate 30 traffic stop after a license plate check showed the vehicle they were traveling in had been reported stolen. A methamphetamine pipe containing residue, two handguns, a large quantity of methamphetamine and other drug paraphernalia were allegedly found in the stolen vehicle, resulting in both men being arrested, a state trooper alleged in 2018 arrest reports.
---
In an unrelated incident, a 24-year-old Josephine, Texas man who visited the Sulphur Springs Texas Department of Public Safety office Tuesday afternoon to renew his license ended up in jail. During the renewal process DPS officials were alerted the man had an outstanding Hunt County warrant for his arrest. Instead of heading to his car with documents in hand to drive away, the man received a ride in a patrol vehicle to the county jail, where he was booked on a on the misdemeanor evading arrest or detention charge, according to arrest jail reports. He remained in Hopkins County jail Wednesday in lieu of a $5,000 bond on the charge, according to jail reports.
---
The Hopkins County Sheriff's Office is located at 298 Rosemont St., Sulphur Springs, TX 75482.
Non-emergency calls can be made to (903) 438-4040.