Sulphur Springs City Council on Jan. 5 approved requests involving five building projects that, upon construction, will provide about 80 new housing units in Sulphur Springs.
380 Agreements
The council first granted two 380 agreements, to SM Family Holdings LLC and one 380 agreement to Adrian Lopez. After constructing a single family home on property already within the city limits in identified areas (infill housing development). the applicant will be reimbursed an estimated $3,000-$5,000 in building fees such as the permit for the building itself, mechanical, electrical and plumbing fees associated with construction; water and sewer tap fees; and demolition fees associated with construction of the home.
The amounts of each incentive will vary by project based on a number of factors, including the condition of the property, whether the property has a city tax lien, square footage of the property, streets and utilities involved. The city typically makes up the amount reimbursed within 2-3 years through collection of city taxes and utility fees.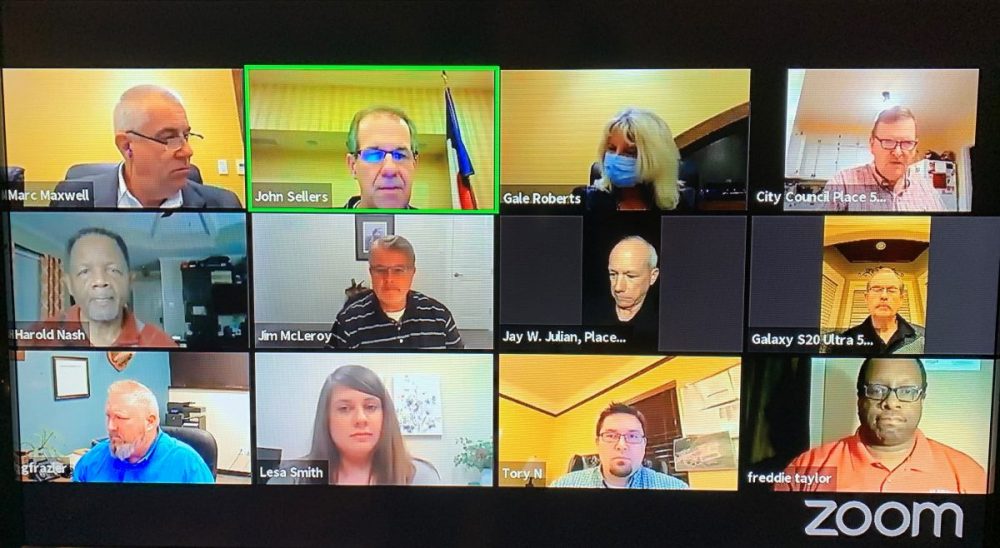 For instance, the single-family home SM Family Holdings LLC is in the process of building at 306 South Moore Street is expected to be valued at around $150,000. The new home alone would generate $660 a year in property taxes, $360 in sewer fees, $408 a year in water fees and $60 in street fees. Thus, the city will have recouped the funds reimbursed in 2-3 years. SM Family Holdings LLC will pay any delinquent taxes on the property, then be reimbursed for the delinquent taxes upon completion of the project, according to Sulphur Springs Community Development Director Tory Niewiadomski.
Place 1 Councilman Jay Julian asked if there was a timeline by which applicants have to apply during or before the construction process in order to receive a 380 incentive agreement as SM Holdings has applied for an agreement for a project already in progress.
Niewiadomski noted that city staff advise applicants that if they start building before applying for an agreement, they do so at their own risk as they are under no contract with the city. If they want to be absolutely certain before they acquire the property, they should have the agreement in place before doing so, to be sure of the situation before moving forward with the project.
City Attorney Jim McLeroy noted the policy is relatively new, so there may be some projects that were in the works longer and the requests are just making their way to the City Council for approval.
SM Family Holdings LLC also was also granted a 380 agreement to build a single-family home at 222 Craig Street. That project will require a variance granted from the zoning board because it is so narrow.
Julian pointed out that it is actually located on Wilson what looks like a dead-end grassy lane, a street that perhaps was platted but never developed. City Manager Marc Maxwell noted city officials will likely bring to the council a request to abandon the street in the future. City McLeroy noted that is a close, narrow street. Perhaps it could be sold to one of the adjoining land owners or developer at fair market value based on square foot dollar amounts for that area.
Adrian Lopez plans to construct a single-family home at 832 Alabama Street. Construction., however, was contingent on receiving the agreement as the property does have city tax liens. As of December, the liens totaled $8,792, but will likely come in a little higher as they have accrued this month. If approved, Lopez indicated plans to proceed with the purchase of the property and construction of a single-family home there, according to Niewiadomski.
Community Facilities Contract
Sulphur Springs City Council also approved a Community Facilities Contract with Joe Ardis for property located at the corner of College and Lundy Street. Ardis owns the lot and plans to construct two sets of duplexes. He will need to connect to the water line on College and Lundy. To eliminate a dead end main, he will need approval for that dedication.
The duplexes will face Lundy to the west, with room left on the lot for potential development. Water and sewer would be in the rear so it could potentially serve the lot to the east in the future. The area is zoned multi-family as it has similar units near it.
Niewiadomski said there are three things that will need to be addressed for the project to proceed. City staff plans to work with Ardis to make sure those terms, including needed utility easements, ensuring fencing doe snot block utilities.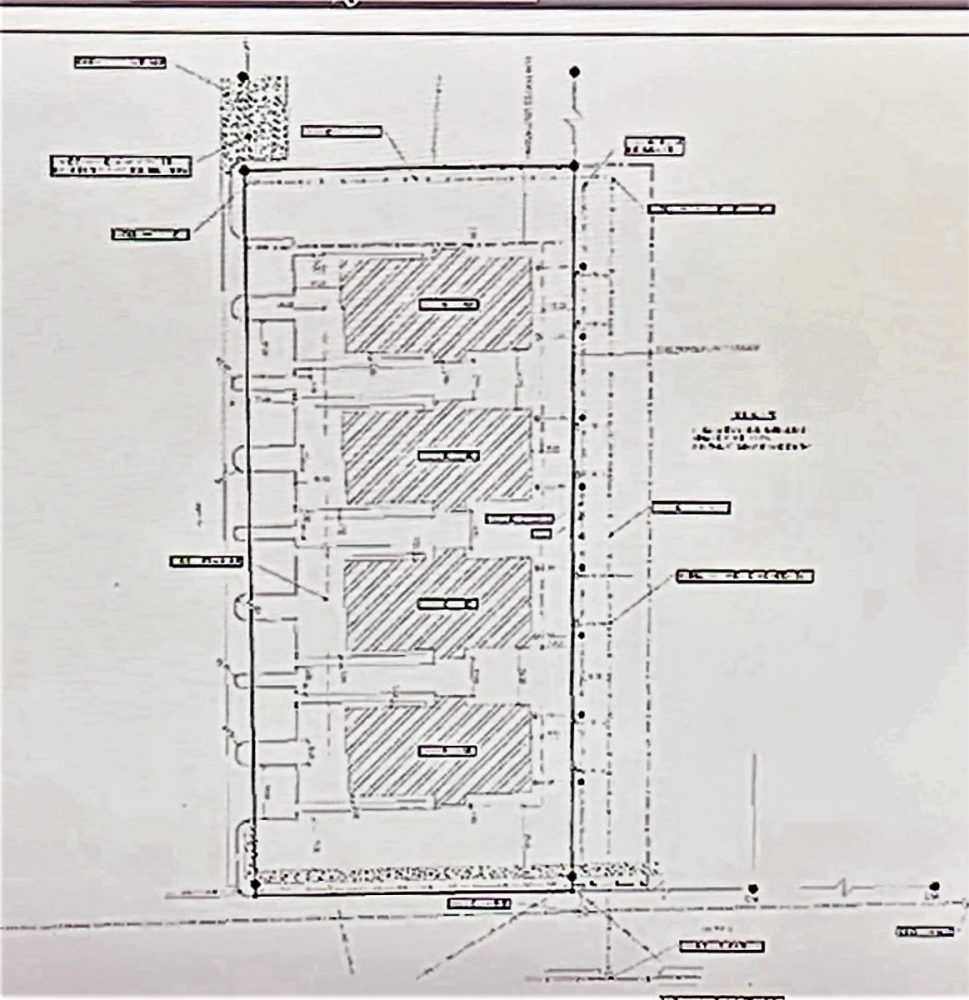 Dority Addition Final Plat
The City Council also approve the final plat request from Kenneth Dority for property at the corner of Fisher and Spence Street. Dority plans to construct 35 duplexes on the property. The plat was recommended to the council for approval by the Planning and Zoning Commission, provided four specifications are met.
Dority plans to put a new subdivision on the 10.48 acres at the corner of Spence and Fisher Streets. The property is to be divided into 35 lots on which residential duplexes would be located.
The project in October was rezoned from heavy commercial to single family attached zoning, on which duplexes can be placed. The engineered plans have been reviewed by the city engineer and are substantially acceptable provided they include: drainage easements for lots 12-25 and 27-35; requires maintenance responsibility for a retention pond area to Lot 35; increases the front building setback line from 25 feet to 36 feet for lots 12-35 for the off-street parking; and on-street parking is to be prohibited on Twin Oaks Street. Each will have two parking areas that are 20×36 feet, which would allow for four vehicles to be parked in the driveway on either side per unit, two side-by-side and and two behind the first two.
Place 5 Councilman Gary Spraggins asked if people would be able to park on lawns or on the street to accommodate a large gathering such as say a funeral. that would necessitate more vehicles than parking spaces allow. Niewiadomski said no parking would be allowed on the new street. Maxwell noted due to how narrow that street will be, allowing vehicles to park on the street would be a safety hazard, as a fire truck or other large emergency vehicle would unable to get past a vehicle parked on that street in the event of an emergency, which likely could result in tragedy due to the inaccessibility of other points on that street.
Maxwell recommended that the plat be approved contingent on the driveways being paved with concrete. McLeroy said the city would have to check into that, because of recent legal changes regarding municipalities ability to specify building materials for projects.
Julian asked how the city plans to go about binding whoever has Lot 35 to a requirements to be responsible for maintenance for mowing and maintenance of drainage area and the nearby retention pond. Niewiadomski noted that language would be tacked onto the plat document requiring it.