We want to express our sympathy to the family of Charlie Williams, who passed away on Sunday. Charlie was married to Tina Belz Williams. Also, Yvonne Weir shared that Bart Benefield passed away recently. Bart was the son of the late Floyd Benefield of Tira. We extend our sympathy to his family. Please remember these families in your prayers.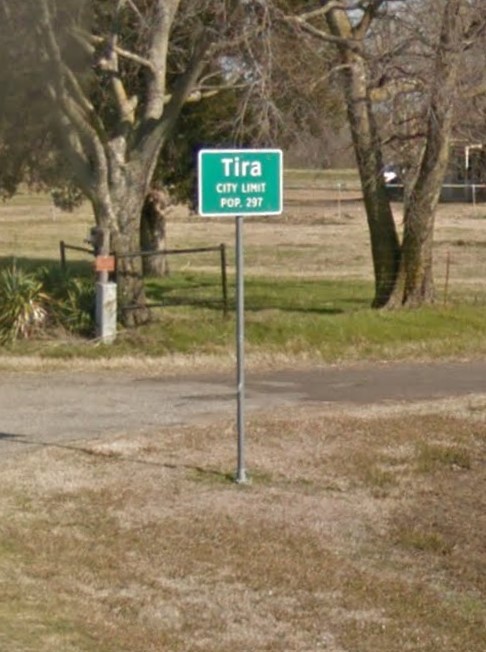 Grace Vaughn will be 100 years old on January 18, 2021. We will not be having a large gathering, so we are hoping that she will get lots of birthday cards. If you would like to send her one the address is 776 FM 1536, Sulphur Springs, Texas 75482.
Kenden Joslin and Emma Hall visited Malcolm and Melinda Joslin and their family in Princeton on December 27, which was Kenden's birthday. It was, also, a late Christmas visit, due to Malcolm's family being in quarantine during the holidays. Kenden and Emma stopped by and visited with us for a little while before they went.
Our great-granddaughter, Dixie, spent several days with Landon, Laiken, Rylan, Brailon, and Slaiden Joslin. They all had pizza with us on Saturday, December 26, and then Dixie opened her Christmas gifts, since she wasn't with us on Christmas Day.
Linda Ellen Vaughn spent New Year's weekend with us. Our niece AbbyGale Shell and her husband Sanford came for a visit on Saturday afternoon and brought Grace her Christmas present. Dixie and her brothers came and enjoyed playing on their riding toys in the driveway later that day. Laiken visited with us, too. Landon had to work that afternoon. Charlie Vaughn, also, came by for a little while. On Sunday the 3rd, Chip and I took Dixie to meet her mother in Mount Enterprise, and then Chip and I went to the Mineola Nature Preserve. We enjoyed walking on the trails and watching the sunset. We spent the night in Lindale and returned the next morning. Linda Ellen stayed with Grace while we were gone. Tim and Lori Vaughn and Mitchell and Nikki Vaughn visited Linda and Grace on Sunday afternoon.
I hope the New Year is off to a good start for you all and I look forward to having more to report soon.
I always need and appreciate input from my friends to help keep me informed of news in our community. If you have any news pertaining to Tira residents, past or present, please contact me, Jan Vaughn, at 903-438-6688 or [email protected].