Justen Blake Saffel was released Saturday from Hopkins County jail on $10,000 in bonds on charges for illegal dumping and discharge of debris near Lake Sulphur Springs, according to jail reports.
Saffel was taken into custody around 3 p.m. Wednesday in Omaha on warrants issued following a joint investigation by Hopkins County Sheriff's Office and Hopkins County Fire Marshals Office. The 26-year-old spent the night in Morris County jail, before being transferred by HCFD Assistant Fire Marshal Mike Matthews to Hopkins County jail.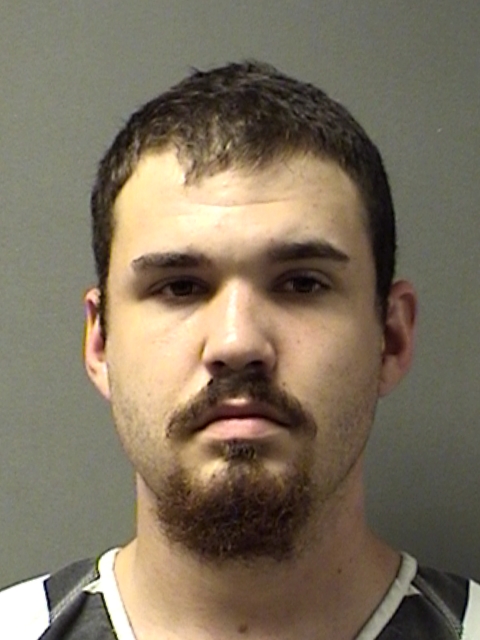 Hopkins County Sheriff's Office was notified earlier in the week that debris and trash had been dumped near Sulphur Springs Lake, at the dead end of County Road 4703. The debris, hauled away Tuesday in a dump truck, weighed more than 4,000 pounds. A joint investigation of the dumping was under way Tuesday by HCSO and Hopkins County Fire Department was launched.
"After the initial cleanup and investigation an arrest has been made in Morris County. Assistant Fire Marshal Mike Matthews, tracked down the suspect and he is now in custody," HCSO Chief Deputy Tanner Crump noted in a news release Wednesday night.
According to law enforcement reports, Justen Blake Saffel was taken into custody late Wednesday afternoon, Jan. 6, 2021, in Omaha. The 26-year-old who'd been staying in Omaha was arrested and taken to Morris County jail, where he was held overnight on the Hopkins County warrants for illegal dumping and intentionally or knowingly unauthorized discharge of the debris adjacent to the water way, in connection with the dumping near Lake Sulphur Springs, according to sheriffs reports.
Wednesday was the second time Saffel has been arrested by County fire marshals and third time he has been jailed on felony Hopkins County charges.
In September of 2016, County fire marshals arrested Saffel on an arson charge. Saffel was accused of setting a house that had been vacant for several years in Birthright on fire. A 6-month member of North Hopkins Volunteer Fire Department, Saffel's membership in the department was terminated following the incident, NHVFD wrote in a statement following Saffel's arrest in 2016.
Saffel was arrested Sept. 11, 2016, by Hopkins County Fire Marshals; indicted Oct. 17, 2016, and was released Nov. 29, 2016, on 10 years probation on the arson charge, according to court and jail records.
The 26-year-old was also jailed Sept. 7, 2015, for allegedly pointing a gun at his mother and cousin during a disturbance at a Locust Street residence. Saffel remained in jail until Dec. 14, 2015 in Hopkins County jail on the aggravated assault of a date, family or household member with a weapon, according to jail reports.
---
The Hopkins County Sheriff's Office is located at 298 Rosemont St., Sulphur Springs, TX 75482. Non-emergency calls can be made to (903) 438-4040.