Lou Nell's owner Carrie Crowson is excited about serving shoppers in 2021! In fact, the shop is a Crowson family landmark in Sulphur Springs, Texas, going on 48 years at the original location, 122 Lee Street. Lou Nell's carries multiple lines of fashion clothing for women age teen through seniors, plus accessories, shoes, a bath shop, a selection of gift items for men, and several lines of designer jewelry including the exclusive line of Brighton jewelry. I got a chance to visit with Carrie about her shop and about Brighton.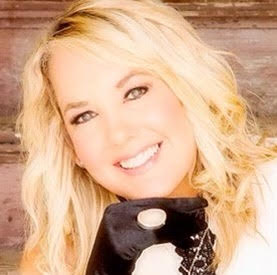 Carrie related, "we have just finished a wonderful holiday season, where despite COVID-related fears about shopping in public places, we took care of our customers needs on a personal basis. Through our social media, customers made selections and ordered them from us, we offered curb-side pickup and even delivery when needed. We took orders through Facetime calls and texts, and anything to make their shopping experience easier including free alterations, complimentary gift wrapping, shipping and delivery. And I feel that anyone who wanted to shop local at Lou Nells through the holidays was able to do so, because me and my staff truly care about our customers. During Christmas, Lou Nells filled a lot of shopping lists because people also value being able to purchase nice things here in town at an affordable price. Customer service is and always has been Lou Nells #1 priority. I also think that, during the pandemic, customers have just felt safe here. We spray down and sanitize the doorways, dressing rooms, and the display countertops frequently".
"And now since 2021 has arrived, we've re-stocked our Brighton tables with a wide array for Valentine's Day giving". I asked Carrie what makes Brighton jewelry so special. "Well, the Brighton line is known for it's heart motif, and you'll be amazed to see all the new designs in heart shapes we have on display, from pendants to bracelets, rings, watches, earrings, purses and more. Now, not every piece features a large heart, but truly, most Brighton pieces will have a hidden heart somewhere, whether on the clasp or around the edges, or somewhere in the design. So if you own Brighton already, look for the signature heart, it's probably on there somewhere! Brighton jewelry is made with love, and that's evident in the quality and workmanship of every piece. A gift of Brighton is actually a "forever" gift, because the makers ensure your satisfaction for the life of the piece, even standing behind their work if ever a repair or stone replacement is needed".
I asked Carrie how Brighton's designs and processes are so unique. "Swarovski crystal adorns many Brighton designs, and that's what captures your eye at the display case. But the quality of the base of the jewelry is due to a detailed process in the creation of every piece. At the factory, they start with a zinc base, then a copper and a nickel base, and then 2 silver platings followed by 2 lacquer coatings. I've been to the Brighton factory, and it is a truly an amazing process! And, the result is jewelry which will hold up to everyday wear over many years. Brighton is truly a treasure to give and to receive. For all year, and especially at Valentine's, Lou Nell's will have a very broad selection for you to see! Ladies love and treasure the quality and beautiful appearance of Brighton, whether she purchased the piece herself, or received it for Valentine's, for graduation, for a birthday or anniversary, or for any special event of her lifetime, or "just because". Remember, Brighton is made with love, to celebrate love! And the same dedication to quality is found in the Brighton line of purses, which we also carry at Lou Nells."
Carried concluded by saying, "I love to share my passion and I get super excited whenever a new season comes in. especially the new fashions we have coming in for Spring. I think Lou Nells comes across as trendy, but we are still a 'mom and pop' store! My mother-in-law and father-in-law started Lou Nells and are still proud of the store today. Since 2020, Lou Nells has a new certificate on the wall for being the #1 store in the nation for selling the Slimsation pant! And now, lots of spring colors in Slimsation are on the way I invite everyone to come shop. We will be here to greet you and do your gift wrapping and make your Valentine's super easy!"