County Officials Report Certain Businesses Required To Reduce Capacity from 75 To 50 Percent Due To High Hospitalizations In Area
COVID-19 Vaccine Available Now At Hospital To 1A Individuals, Later This Week at Clinic To 1B Individuals
Hopkins County officials late Monday morning reported they have received letters stipulating that certain Hopkins County businesses are required to scale back from 75 to 50 percent capacity because of "high hospitalizations" in this Trauma Service Area for 8 straight days. The hospital and CHRISTUS Trinity Clinic do now have vaccines which will be available to individuals who fall within 1A and 1B of the state vaccination schedule.
Business Capacity Levels
Hopkins County Judge Robert Newsom said county officials did receive a letter over the weekend confirming that certain Hopkins County businesses must reduce capacity from 75 to 50 percent, effective Jan. 2, because COVID-19 patients accounted for 15 percent or more of the overall capacity in Trauma Service Area F hospitals for 7 days. Among the businesses and entities required to reduce capacity are retail, manufacturing, restaurants, gyms and exercise facilities and classes, museums and libraries.
In the past, TABC and state officials have monitored bars and restaurants in relation to COVID-19 measures, local officials reported. Newsom said city and county law enforcement have the authority to monitor for violations of these opening reductions of businesses and restaurants, but it would be at their discretion.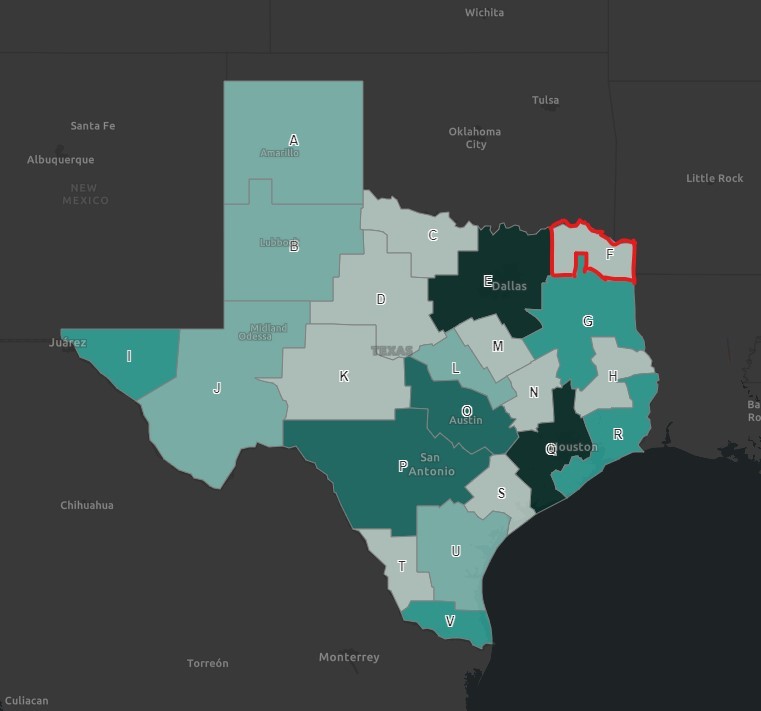 The high hospitalization also means that elective surgeries in TSA F impacted counties also are to be suspended.
Counties within the "high hospitalization" TSAs are to remain within these guidelines until the TSA goes 7 consecutive days in which COVID-19 hospitalizations account for less than 15 percent of total hospital capacity for the entire region. TSA F was on day 8 of high hospitalizations on Sunday.
Three counties — Delta, Red River and Morris — in TSA F are exempt from these scaled back measures, as they have filed the required paperwork attesting that the county has had fewer than 30 confirmed COVID-19 cases reported in the last 14 days.
CHRISTUS Mother Frances Hospital-Sulphur Springs CEO Paul Harvey reported while this will impact the local hospital some, the hospital does not do a lot of elective surgeries so that order will have less impact on the facility. The hospital in Bowie County, in Texarkana is the one having the biggest impact on these number, Harvey noted, with a bit of a spike reported.
He said CMFH-SS had 29 in the COVID Unit Monday morning, leaving six beds available.
"We are in good shape. I believe we only have three on vents. He have plenty of PPE and now have vaccines," Harvey said
When asked about the hospital's ICU capacity, as the available ICU beds throughout TSA F are reported to be very limited, with only 1 reported by Texas Department of State Health Services to be available in the area on Sunday, Harvey noted the hospital has sufficient beds to care for the patients they are seeing. He explained that the hospital has two different ICU units available, that COVID-19 ICU is available in one unit. The hospital has COVID-19 patients on the first floor and an area on the second floor is available for monitoring milder cases of COVID-19. The third floor has beds available as well, should they be need. The hospital currently has the resources available to "keep doing what we need to do to assure our patients are taken care of."
"We continue to be able to operate and are taking care of any patients for COVID and non-COVID. As patients in, hopefully, they are discharged in right way to get those patients taken care of," Harvey said. "We have room for expanding what we have, if we go above 35 patients, that we can take care of COVID right now."
Additional information regarding the reduction in capacity and service is available in Governor's Order GA-32, which was enacted in October. For a list of TSAs with high hospitalizations, click here.
Daily updates regarding COVID-19 hospitalization percentages can be viewed on the DSHS COVID-19 Test and Hospital Data link by clicking here.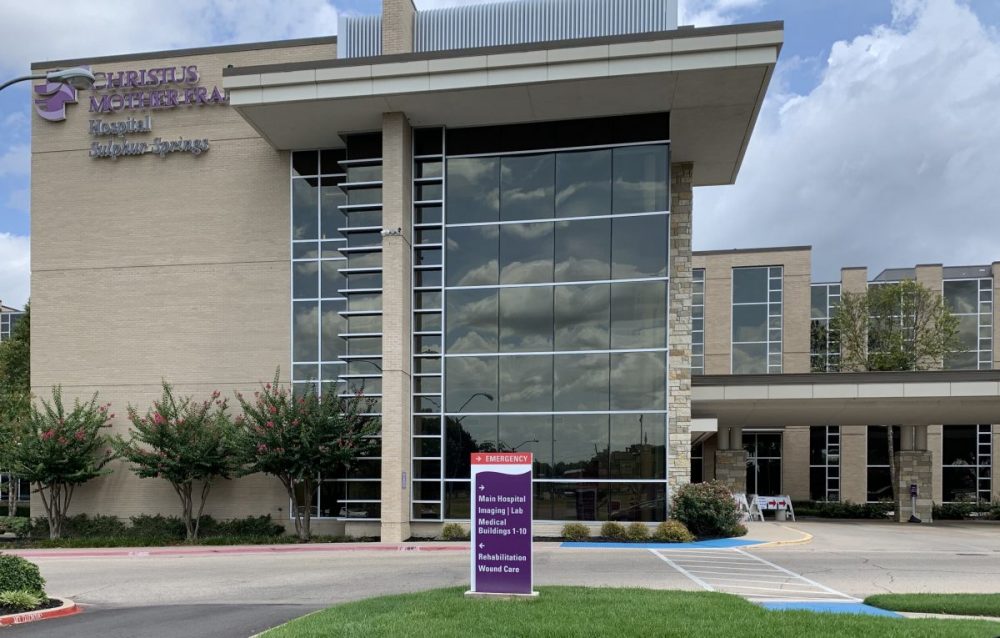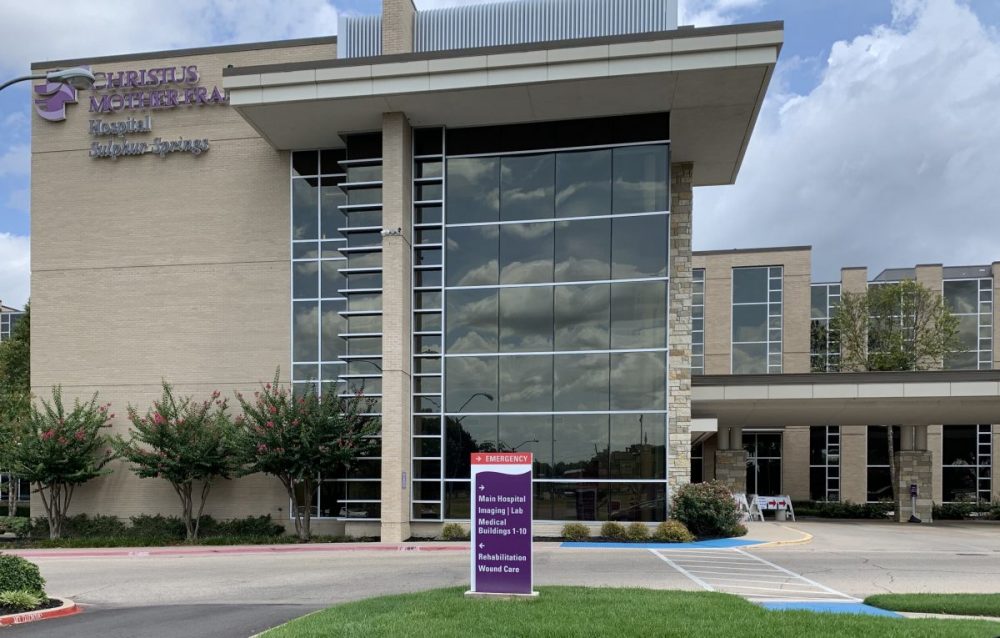 COVID-19 Vaccine
Initially, three locations were approved in Hopkins County to receive Moderna COVID-19 vaccines.: Brookshire's Pharmacy, CHRISTUS Trinity Clinic and CMFH-SS. Brookshire's received their allocation and has been vaccinating patients who meet 1A and 1B requirements. The hospital was completely removed from this list a couple of days after being approved and the clinic was delayed in receiving the vaccine. After working with local emergency management officials and state officials, Harvey said the hospital and clinic had both received an allotment of the vaccine on Monday and had begun administering it to first responders and health are workers.
Unfortunately, that means Hopkins County is 2 weeks behind the originally scheduled vaccine administration to 1A and 1B individuals. Thus, the hospital will focus on administering the vaccine to health are workers and first responders this afternoon and Tuesday.
Local emergency and hospital officials will be reaching out top individuals to get those who want the vaccine in over the next couple of days. First responders and health care workers who are considered 1A and eligible to receive the vaccine can contact Holly Ragan at 903.439.4033 for questions regarding vaccine scheduling.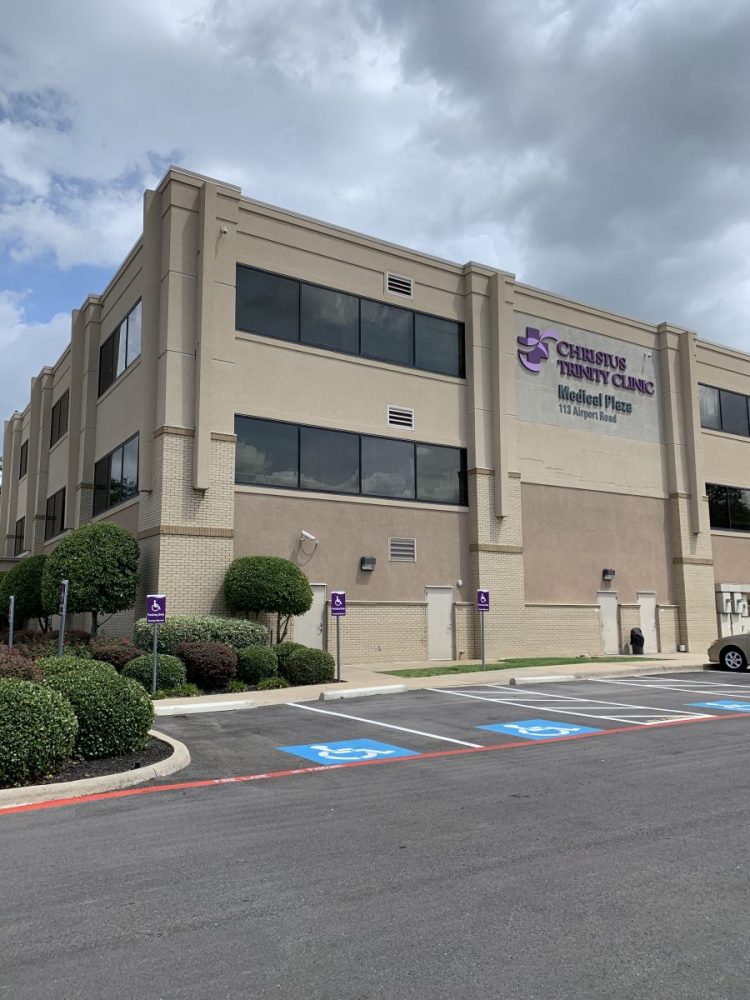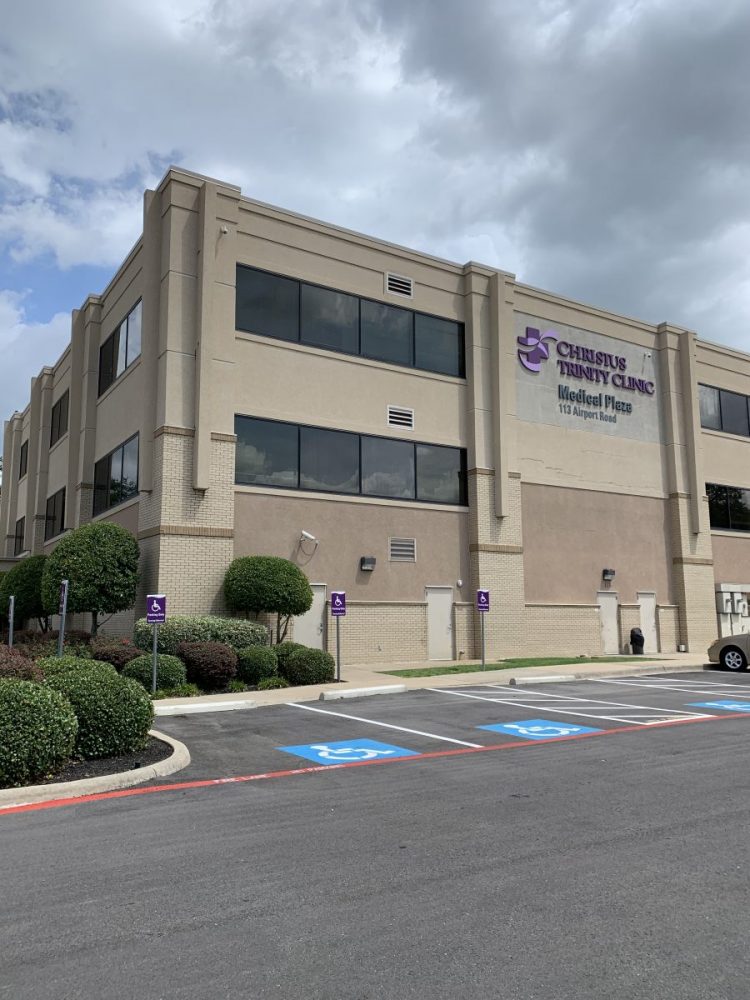 Should there be any left over vaccinations after 1A scheduling is complete at the hospital, the hospital will work with the clinic to ensure all doses available are utilized. Vials contain 10 doses each, which must be used within 6 hours of opening. CHRISTUS has also reached out to offer vaccines to 1A individuals in three other surrounding counties which the hospital serves (Franklin, Delta and Rains Counties) as those counties were not allocated any of the vaccine. Harvey said he hopes to wrap up 1A this week and move on to 1B, to offer it to more individuals.
The conference room located on the first floor of the medical plaza building across the parking lot from the hospital, will be used by CHRISTUS Trinity Clinic from 8:30 to noon Wednesday and Saturday to administer the vaccine to individuals who fall within 1B of the vaccination distribution plan. Call in advance to schedule an appointment; expect to be asked a few questions related to 1B requirement. Go online to CHRISTUShealth.org for information about scheduling vaccines for 1B individuals at the clinic.
Those receiving the Moderna shot in Sulphur Springs will need to receive a second dose of the vaccine in 28 days. At the time of testing at the hospital or clinic, the 1A or 1B individual will be scheduled to return for a second dose.
The vaccine is made available to 1A first responders and health care workers at no charge. At the clinic, if the 1B individual has insurance, it will apply, but those who do not have insurance will not be charged for the vaccine.
"At the clinic it will be both ways. If they have insurance, that's fine. My goal is to ensure that we not make payment an issue. We want to take care of our own," Harvey said. "If we break open 10, we need to us 10 and not way an of this."
General information related to vaccine distribution and allocations by county can be found on the DSHS website and Vaccine Data Dashboard.