Sulphur Springs, Texas – January 19, 2021 – Alliance Bank plans to make substantial organizational changes, according to an announcement made on behalf of the Board of Directors-Alliance Bank/Alliance BancShares, Inc.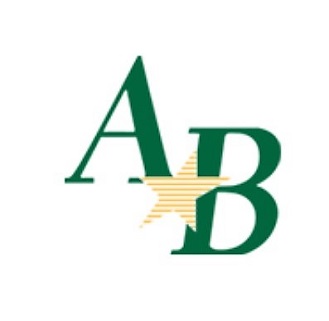 Tom Sellers is to assume the role of Chairman of the Board and remain Chief Executive Officer for Alliance Bank/Alliance BancShares, Inc. James Law will assume the role of President of Alliance Bank and remain Chief Financial Officer for Alliance Bank and its holdings.
"Tom Sellers has overseen unprecedented growth and stability over the last 22 years in his role as President/CEO," stated Alec Bridges, outgoing Chairman of the Board-Alliance BancShare, Inc.
"His leadership has been instrumental in Alliance Bank's unparalleled dominance in our markets and continues to show exceptional leadership even under the most trying market conditions," continued Bridges. "We expect Tom's new role as Chairman of The Board to be a seamless transition of that continued thoughtful leadership. I can't imagine a more suited person to assume this role, which I have personally held for 22 years."
Sellers has positioned the bank for continued success with several key people assuming pivotal roles within Alliance Bank, and James Law has accepted the everyday role of President for Alliance Bank, in addition to his existing role as Chief Financial Officer, Bridges stated.
"James Law is by any measure an outstanding Chief Financial Officer and has through his expertise positioned Alliance Bank for continued tremendous growth and expansion over his 22 years in that role," stated Bridges. "Alliance Bank and it's holdings have enjoyed a very solid financial foundation, in no small part due to James Law's guidance as CFO. We are very excited that he has accepted the additional role as President and expect him to add continued expertise in his new role as President/Chief Financial Officer."
Alliance Bank Biographical Information:
Alliance Bank was established in 1927 with corporate offices in Sulphur Springs, Texas and began serving Greenville and Hunt County in July of 1990. It expanded into Wolfe City and Commerce in August of 1993. In February 1996, the bank purchased Colonial Bank of Greenville and now has (2) branches serving that community. Alliance Bank completed construction of its branch in Rockwall, Texas in October 2005 and now operates (2) branches in Rockwall. In July of 2015, the bank opened a Loan Production Office in McKinney, Texas. In November of 2018, Alliance Bank acquired First National Bank of Mount Vernon and now operates (3) branches in Mt. Vernon and Cypress Springs. Additionally, the Bank owns and operates Galyean Insurance Agency and Alliance Bank's brokerage company-Alliance Bank Financial Services.
Securities offered through Raymond James Financial Services, Inc., member FINRA/SIPC, and are not insured by any financial institution insurance, the FDIC/NCUA or any other government agency, are not deposits or obligations of the financial institution, are not guaranteed by the financial institution, and are subject to risks, including the possible loss of principal. Raymond James is not affiliated with the financial institution or the investment center.