Two men were arrested on a possession of methamphetamine charge in two different traffic stops in Sulphur Springs Sunday, according to arrest reports.
College Street Traffic Stop
Sulphur Springs Police Department Officer Silas Whaley stopped 47-year-old Jason Wayne Daniels of Sulphur Springs in the 1600 block of College Street after 1:50 a.m. Sunday, Jan. 17, for a traffic violation in a Chevrolet Malibu. When contacted, Whaley alleged Daniels exhibited nervous behavior, which resulted in the officer asking to search the car. Daniel refused so a canine unit was requested and responded at the location. The trained police canine, during a free air sniff search, alerted to the presence of a controlled substance odor in the car.
Whaley reported finding suspected methamphetamine and a firearm in the vehicle during a probable cause search of the car. Daniels was taken into custody just before 2:30 a.m. Jan. 17, 2021, and booked into jail after 3 a.m. on a possession of less than 1 gram of a Penalty Group 1 controlled substance charge and unlawful carrying of a weapon.
Daniels remained in Hopkins County jail late Monday morning, Jan. 18, 2021, in lieu of a $5,000 bond on the possession of methamphetamine charge and a $2,000 bond on the weapon charge, according to jail reports.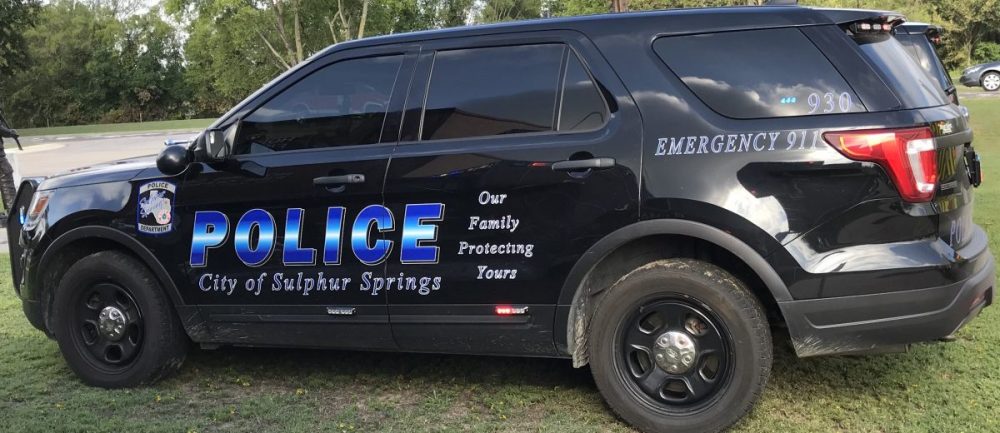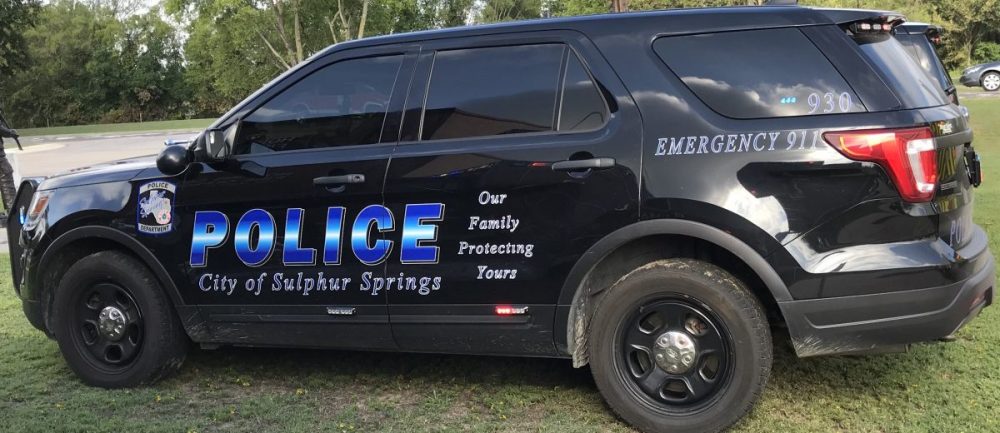 Hillcrest Drive Traffic Stop
Hopkins County Sheriff's Office Communications Operators dispatched deputies to a County Road 4711 residence, where a person was asking that a criminal trespass warning be issued to a family member. The complainant claimed a dog had been taken from the property. While en route, deputies were advised the family member they were asked to issue a criminal trespass warning to had left the property in a silver Malibu.
While westbound to the location on State Highway 11 west near County Road 4700, HCSO Deputy Aaron Chaney spotted the car traveling east. He turned around and attempted to initiate an investigative stop. The driver reportedly slowed but continued driving east with the vehicle's hazard lights on. The driver reported used hand signals out the window, signaling he intended to stop at some point.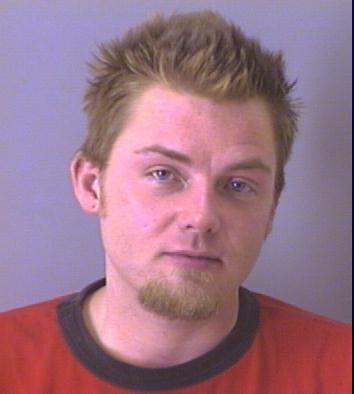 The car continued on SH 11 east to Sulphur Springs, with deputies behind him, before eventually pulling into a gas station parking lot in the 500 block of North Hillcrest Drive. The deputy reported contacting the driver at his window and asked him to step out of the car, but the man initially refused. Chaney reported pulling his Taser out and instructed the driver to get out or he would be put into custody for resisting arrest. The driver eventually complied, and provided the deputy with ID.
The driver was identified in arrest reports as 45-year-old Shannon Aaron Payne of Winnsboro. Deputy Chris Baumann had also arrived and contacted the female passenger.
While speaking with the pair, consent was obtained to search the car. A burned glass pipe containing suspected methamphetamine residue and two clear baggies containing a crystal-like substance suspected to be meth were allegedly found in a black handbag in the car. Both Payne and the woman were detained in handcuffs. Initially, both denied ownership of the contraband, then Payne claimed it. Payne was arrested about 6:10 p.m. Jan. 17, 2021, for possession of methamphetamine and the car was released to the passenger.
Payne was booked into Hopkins County jail for possession of the suspected Penalty Group 1 controlled substance, which weighed 2.3 grams, including packaging, according to arrest reports. He remained in Hopkins County jail late Monday morning, Jan. 18, 2021, in lieu of a $10,000 bond on the third-degree felony possession of 1 gram or more but less than 4 grams of a Penalty Group 1 controlled substance charge, according to jail reports.

---
The Hopkins County Sheriff's Office is located at 298 Rosemont St., Sulphur Springs, TX 75482.
Non-emergency calls can be made to (903) 438-4040.