A 34-year-old Sulphur Springs man was arrested on a burglary charge Tuesday after he allegedly kicked in his mother's apartment door, according to arrest reports.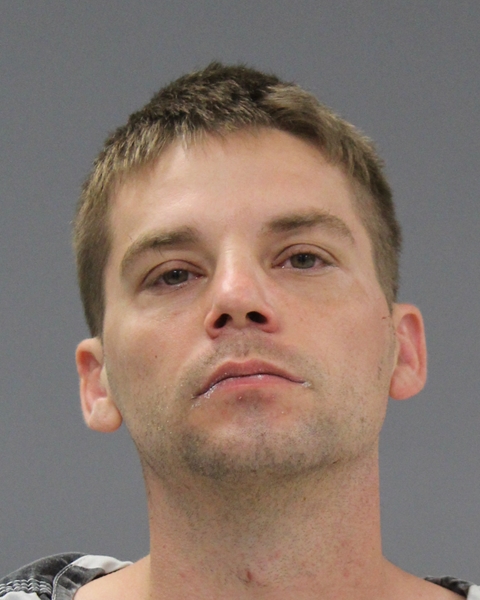 Sulphur Springs Police officers responded to a disturbance at a Van Sickle Street apartment reportedly started by a son kicking in a door and assaulting his mother. Upon arrival, officers encountered Wo Lynn McCormick. The 34-year-old claimed he just wanted to get non-prescription medication and to see his mom.
The mother, however, alleged her son, Wo McCormick, kicked in her door, and struck her hard in the side of the head. Another one of her sons allegedly saw his brother grab at their mother and put Wo in a choke-hold to prevent further violence.
Consequently, McCormick was arrested at 1:45 p.m. Dec. 1 for burglary of a habitation for his actions to gain entry to his mother's locked residence. He remained in Hopkins County jail Wednesday morning, Dec. 2, 2020, on the second-degree felony burglary charge.
According to jail reports, Tuesday was the fourth time McCormick has been in Hopkins County jail in 2020 following family disturbances.
He spent Feb. 22-23 in jail on a Class C misdemeanor family violence assault charge and a resisting arrest, search or transport charge. He allegedly grabbed a female family member by her bathrobe. When police attempted to take him into custody, he allegedly actively resisted them and attempted to flee the scene.
He also spent March 26-27 in jail for family violence assault by threat; and March 28-July 2 for violation of bond/protective order. On March 26, he was accused of threatening to bash his mother's face in. Because of the Feb. 22 arrest and an Aug. 4, 2019 arrest, police believed further violence would occur if no action were taken, so he was arrested March 26 for assault by threat. He allegedly became aggressive toward jail staff and was placed into a protective cell overnight. After spending the night in jail, he was released from custody on March 27.
At 12 a.m. March 28, he was reported to have returned to his mother's residence and kept trying to get her to let him into her residence, despite a protective order issued following the March 26 incident prohibiting him from contacting or being within 1,000 feet of his mother. Consequently, he was arrested March 28 and held until July 2 on a violation of bond/protective order charge.
KSSTRadio.com publishes Sulphur Springs Police Department reports and news. The Police Department is located at 125 Davis St., Sulphur Springs, Texas. Non-emergency calls can be made to (903) 885-7602.
If you have an emergency dial 9-1-1.
The Sulphur Springs Police Department continues to serve its citizens with pride in its overall mission and will strive to provide the best possible police force in the 21st century.