A 33-year-old Sulphur Springs man ended up back in jail less than 24-hours after being released. He was accused early Saturday morning of violation bond and a protective order, issued after he allegedly threatened to bash his mother's face in Thursday night.
The 33-year-old was jailed Thursday night, March 26, after allegedly threatening to injury his mother at her residence. Based on the fact that the man had previously been arrested for assault, police believed family violence would occur if no action was taken to protect the victim Thursday night, officers noted in arrest reports. Jail reports show the 33-year-old was booked into Hopkins County jail Aug. 4, 2019 for assault by physical contact and Feb. 22 for family violence assault.
Thus, police officers took the man into custody March 26 for family violence assault by threat. Upon arrival at the jail, the man allegedly became aggressive with jail staff and was secured into a "V" special, according to arrest reports. The 33-year-old spent the night in jail and was released Friday, March 27, according to arrest reports.
Sulphur Springs Police received a complaint regarding the man after 12 a.m. Saturday, March 28. The 33-year-old was reportedly at his mother's residence, despite a protective order issued following the March 26 incident prohibiting him from contacting or being within 1,000 feet of his mother. Upon arrival Saturday morning, police reported seeing the man at the door trying to get his mother to let him in her residence. He'd reportedly become become mad, yelling at one point, according to police reports,
Consequently, the 33-year-old Sulphur Springs man was taken into custody at 12:15 a.m. Saturday, March 28, and transported back to Hopkins County jail for violation of bond and the protective order. He remained in jail late Saturday morning, March 28; bond on the charge was set at $2,5000, according to jail reports.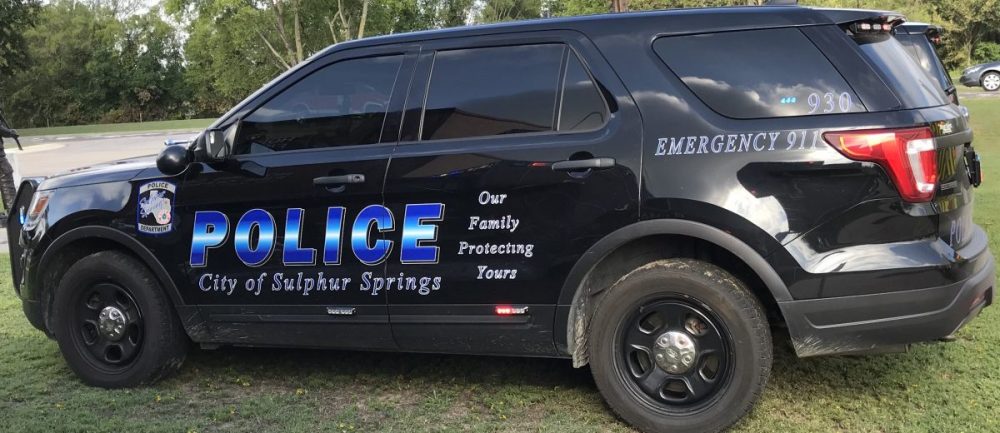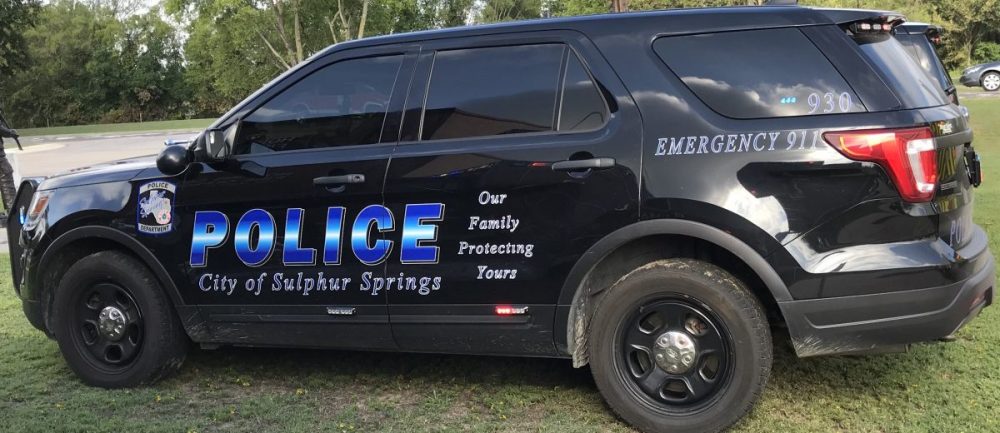 KSSTRadio.com publishes Sulphur Springs Police Department reports and news. The Police Department is located at 125 Davis St., Sulphur Springs, Texas. Non-emergency calls can be made to (903) 885-7602.
If you have an emergency dial 9-1-1.
The Sulphur Springs Police Department continues to serve its citizens with pride in its overall mission and will strive to provide the best possible police force in the 21st century.
---
The Hopkins County Sheriff's Office is located at 298 Rosemont St., Sulphur Springs, TX 75482. Non-emergency calls can be made to (903) 438-4040.