A 62-year-old Quitman man jailed following a Cumby rest stop altercation Sunday is now facing an additional charge after damaging a cell at the county jail.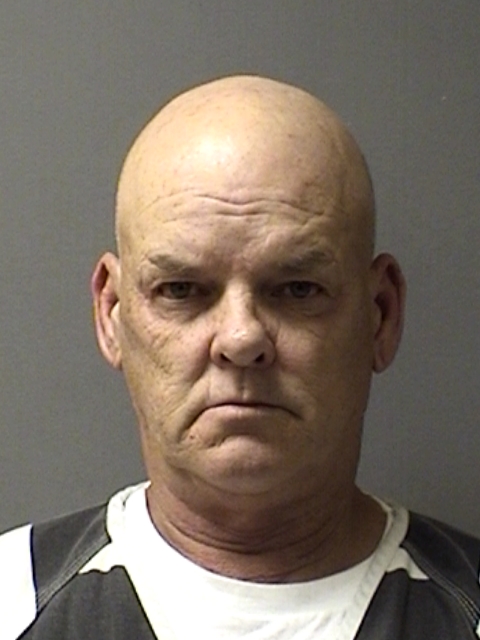 Allen Dayne Lawson allegedly engaged in an altercation with a truck driver at Cumby rest stop, which captured on surveillance video. The 62-year-old Quitman resident allegedly yelled at the truck driver when the truck driver tried to enter the restroom at the rest stop. Lawson then followed the truck driver to his truck and began hitting the driver in the face with a closed fist,. The truck driver alleged pushed the man to the ground, causing a laceration on the back of the 62-year-old's head. Lawson continued to attack the truck driver, who retrieved a pair of piers from his truck and struck the man on the head to stop the attack, sheriff's deputies alleged in the Dec. 13, 2020 arrest reports. Lawson reportedly remained on the ground until Cumby Police Officer Jeff Hundley arrived and took him into custody pending investigation by Hopkins County Sheriff's Office deputies.
Lawson was was treated at the hospital, and after being released by medical staff, jailed for public intoxication, with additional charges related to the alleged rest stop altercation pending, according to arrest and sheriff's reports.
HCSO Sgt. Scott Davis and Deputy Aaron Chaney reported while still in custody around 1 p.m. Monday, Dec. 14, 2020, Lawson tried to physically harm himself and was placed into a "violent cell." Lawson then allegedly proceeded to destroy the protective padding on the door of the cell, around the food slot, and tore a circular shaped section from the wall. When Lawson continued to display violent behavior, he was placed into a restraint chair to prevent him from causing any further harm to himself" and received an additional charge for criminal mischief, deputies alleged in arrest reports.
Lawson remained in Hopkins County jail Tuesday Dec. 15, 2020. His bond on the felony criminal mischief charge was set at $10,000, according to jail reports.
---
The Hopkins County Sheriff's Office is located at 298 Rosemont St., Sulphur Springs, TX 75482. Non-emergency calls can be made to (903) 438-4040.