An altercation at Cumby rest stop Sunday night resulted in a 62-year-old man going to jail on a misdemeanor charge, according to sheriff's reports.
Hopkins County Sheriff's Office deputies responded at 8:40 p.m. December 13, 2020 at the Cumby rest stop, where a disturbance was reported. Upon arrival, deputies reported a Cumby police officer had a man who had more than one head laceration detained in handcuffs on the ground at the rest stop.
After viewing camera footage and speaking with witnesses, officers determined that the 62-year-old man initiated the altercation by "yelling at a truck driver trying to enter the restroom area of the rest stop." The man reportedly follow the truck driver to his truck, then began hitting the driver in the face with a closed fist. The truck driver alleged pushed the man to the ground, causing a laceration on the back of the 62-year-old's head. The man was apparently not deterred as continued to attack the truck driver, who retrieved a pair of piers from his truck and struck the man on the head to stop the attack. The 62-year-old Quitman resident reportedly remained on the ground until Hundley arrived.
The Quitman resident was transported by EMS to the hospital for treatment of his injuries. After being cleared by doctors, the 62-year-old was transported to Hopkins County jail, where he was booked on a public intoxication charge. An assault charge related to the altercation at Cumby rest stop are pending, according to sheriff's reports.
---
KSST does not publish the photos or names of people charged with misdemeanor crimes in staff generated reports, only those accused of felony offenses.
---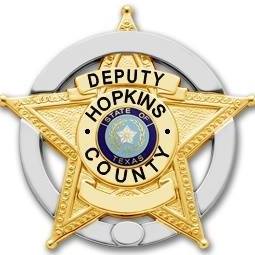 ---
The Hopkins County Sheriff's Office is located at 298 Rosemont St., Sulphur Springs, TX 75482. Non-emergency calls can be made to (903) 438-4040.