One man was arrested for assault and two others were jailed on one assault related warrant each, according to arrest and jail report.
Assault Warrant Served At Jail
A 34-year-old Sulphur Springs woman jailed Monday for disorderly conduct was held Tuesday on a felony assault warrant.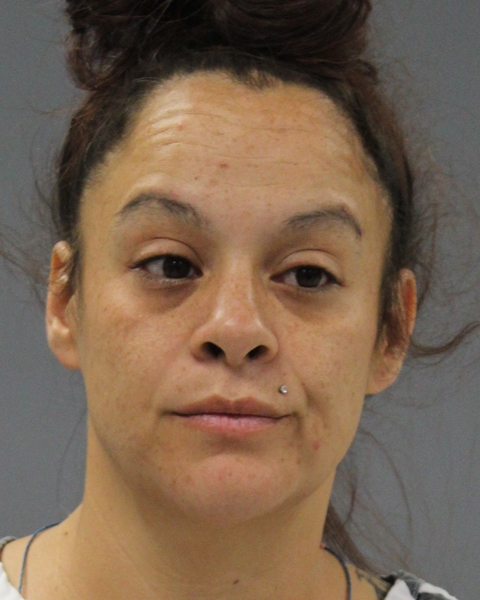 Sulphur Springs Police Special Crimes Unit Sgt. Joe Scott arrested Eva Maria Vargas at 2:54 p.m. December 14, 2020 on W.A. Street for disorderly conduct because of her continued use of obscene language after being warned to cease the profanity. She was reported for causing a disturbance by incessantly yelling and cussing at a female across the street from her.
Hopkins County Sheriff's Office Deputy Elijah Fite served Vargas, who was still in custody at the county jail on the misdemeanor charge at 9:27 p.m. Tuesday, Dec. 15, with a warrant for violating probation on an assault of a family or household member that impeded breathing charge.
She was arrested on on June 18, 2020, on a warrant for the felony assault charge and remained in custody until her release on June 22, 2020, on a $10,000 bond on the charge.
She remained in Hopkins County jail Wednesday, Dec. 15 on the violation of probation warrant.
Helm Lane Assault Arrest
A 25-year-old Sulphur Springs man was arrested at 3:51 p.m. Dec. 15 for allegedly assaulting his younger sister.
Sulphur Springs Police Officer Tyler Francis responded at a Helm Lane apartment, where a disturbance was reported. Upon arrival, Francis was advised the 25-year-old had returned home and was destroying things. He allegedly admitted to throwing a black tablet at his sister. The sister had a large red mark across one side of her face, allegedly from being struck.
Consequently, the 25-year-old Sulphur Springs man was arrested on a Class A misdemeanor assault causing bodily injury to a family member charge. He remained in Hopkins County jail Wednesday morning on the charge.
South Broadway Street Traffic Stop
Sulphur Springs Police Sgt. Matt Glenn stopped a white Chevrolet pickup at 11:39 p.m. Dec. 15 for a defective brake light and speeding in the 1700 block of South Broadway Street.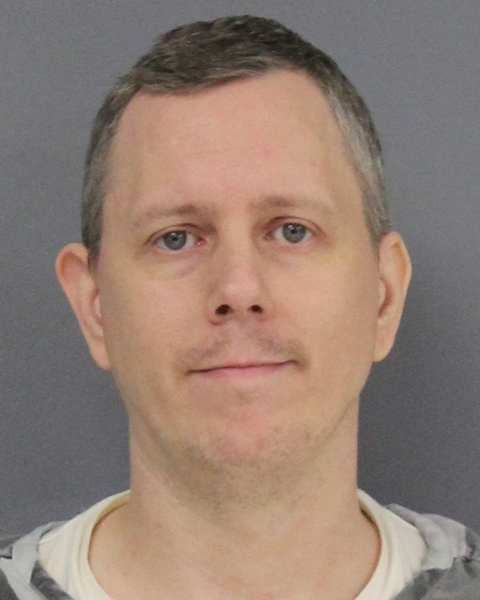 A records check showed the driver, 38-year-old Chase Craig Hudson of Sulphur Springs was wanted for violation of parole, which he was for injury to an elderly person. Consequently, Hudson was jailed on the parole warrant.
According to jail reports, he was arrested Aug. 6, 2014, on two injury to an elderly person (his grandparents) charges, then, received a 20-year sentence in August 2015 on one injury to an elderly charge. He was released on parole; the warrant alleges he violated his parole on the charge.
Hudson has been booked into Hopkins County jail more than 25 times since 2001, on a variety of charges, starting with falsely identifying himself as a police officer in 2001; and including impersonating a public servant in 2003 and 2006; DWI in 2003 and 2004; evading arrest or detention with a vehicle in 2007; resisting arrest in 2008; public intoxication in 2009; interference with an emergency call in August of 2014; silent or abusive call or electronic communication in November of 2014; and on a Franklin County aggravated perjury warrant on March 9, 2020.
Jail records also show that Hudson violated probation on the impersonating of a public servant charge in January and August of 2004, on the false ID of a police charge in August 2006. He too was sentenced to serve two years in Texas Department of Criminal Justice for impersonating an officer and two years for violation probation on an impersonating an officer charge in 2008.
---
KSST does not publish the photos or names of people charged with misdemeanor crimes in staff generated reports, only those accused of felony offenses.
---
KSSTRadio.com publishes Sulphur Springs Police Department reports and news. The Police Department is located at 125 Davis St., Sulphur Springs, Texas. Non-emergency calls can be made to (903) 885-7602.
If you have an emergency dial 9-1-1.
The Sulphur Springs Police Department continues to serve its citizens with pride in its overall mission and will strive to provide the best possible police force in the 21st century.
---
The Hopkins County Sheriff's Office is located at 298 Rosemont St., Sulphur Springs, TX 75482. Non-emergency calls can be made to (903) 438-4040.