Vehicle burglaries and thefts were cleared with two arrests and recovery of stolen property in less than 12 hours of the offenses being reported to Hopkins County Sheriff's Office, according to Sheriff Lewis Tatum.
Sheriff Lewis Tatum credits the quick work of Investigator Dennis Findley, Sgt. Todd Evans and the patrol officers in locating the suspects and the stolen items, and commends their efforts.
Findley said deputies were notified Sunday morning, November 15, 2020, of attempts at vehicle burglaries. At least two firearms and a purse were taken during the burglaries at a subdivision in the county.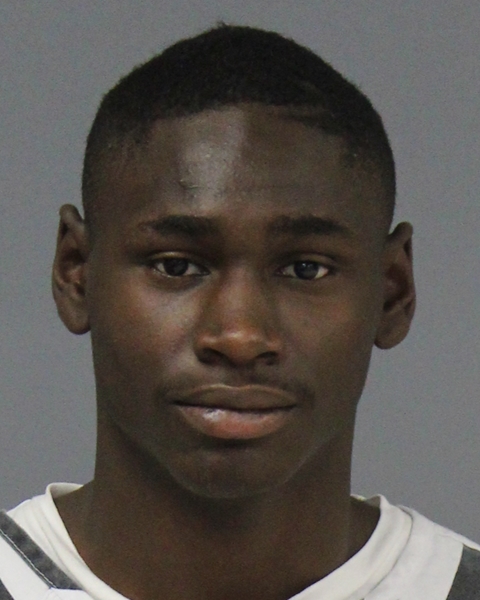 Patrol deputies began working the case, and around 10 a.m. contacted Findley. One suspect was captured on video in the evening hours Saturday, Nov. 14, entering a vehicle at a residence; a clip of that was posted on the HCSO Facebook page asking for the community's help in identifying the suspect.
Deputies continued working the case, developing a lead that identified Daishawn Jerome Godbolt as a suspect in the case. Aware the 18-year-old Sulphur Springs man did not have a valid license, he was spotted driving a Chevrolet Malibu which fit the description of one identified in association with the burglary and stopped. Godbolt was allegedly found to be in possession of a small amount of marijuana and reportedly wearing the clothing that matched that of the suspect seen on video entering a vehicle he did not have permission to be in.
Godbolt was taken into custody around 10:30 a.m. Nov. 15 by Cpl. Todd Evans and Deputy Richard Brantley for not having a valid driver's license and possession of drug paraphernalia. His cell phone was reportedly seized and the vehicle he was in was impounded.
Godbolt initially denied any knowledge of the burglary in question, according to Findley. Sheriff's officers continued their investigation. After being presented with evidence collected by HCSO officers, Godbolt admitted during an interview with Findley to his involvement in the vehicle burglary, the investigator said Monday and deputies noted in arrest reports Sunday. Rene Perea-Saldana was also identified as the driver of a car in which Godbolt returned to after the burglary and attempts, during the officers' investigation, according to Findley.
Godbolt reportedly took deputies to locations where the stolen property — 2 firearms and a purse with contents still in it — were recovered.
The 18-year-old allegedly admitted to defacing one gun by filing the serial number off of it so the firearm was not discernible, and attempting to do the same with the another firearm reportedly taken during a vehicle burglary.
Thus, Godbolt was also charged with tampering with or fabricating physical evidence, two theft of a firearm charges and burglary of vehicles.
The second suspect, Rene Perea-Saldana, was taken into custody at 5:45 p.m. Nov. 15 by Deputies Brantley and Drew Fisher at his residence by deputies. The 17-year-old Sulphur Springs resident also reportedly admitted to involvement in the thefts and vehicle burglary and was also charged on two theft of firearm charges and a burglary of vehicles charge.
"Patrol really worked diligently as they always do to get this done. We have a great team. This was a collective team effort," Findley said.
Both Godbolt and Perea-Saladana remained in Hopkins County jail Monday morning. Bond for each was set at $10,000 bond each on the two firearm charges and $5,000 on the burglary of vehicles charge. Godbolt's bond on the tampering with evidence charge was set at $30,000.
Sunday was the fourth time Godbolt has been jailed in the last year, according to jail reports. He was arrested Dec. 3, 2019 on an engaging in organized criminal activity charge, in connection with thefts of firearms and an ATV; May 19, 2020 for unauthorized use of a vehicle, in connection with a vehicle stolen from an apartment complex; and June 19, 2020, for violation of probation on the engaging in organized criminal activity charge, according to jail and prior arrest reports.