A 60-year-old Sulphur Springs man was jailed Friday following a shoplifting incident at Walmart, according to police and jail reports.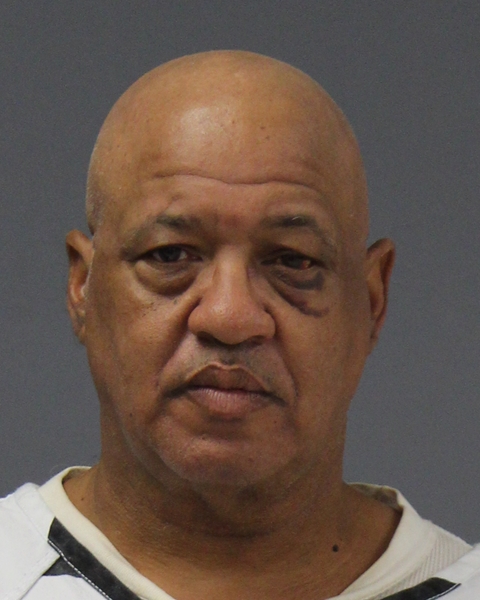 Fred "Wild Boy" Lindley Jr. allegedly walked past the last point of sale at Walmart with merchandise that had not been paid for and was detained for shoplifting around 4:15 p.m. Friday, store personnel reportedly told Sulphur Springs Police Officer Silas Whaley.
After viewed store video from the alleged shoplifting incident, Whaley determined a theft was committed and arrested the 60-year-old Sulphur Springs man just after 4:30 p.m. Nov. 13 on a theft charge, the officer noted in arrest reports.
While theft of property valued at less than $2,500 is typically a misdemeanor offense, the charge was enhanced to a state jail felony offense because Lindley has at least two prior theft convictions, according to arrest reports.
Hopkins County jail records show Lindley has been booked into Hopkins County jail:
Dec. 26, 1998 to serve a 180-day commitment on a theft charge;
Dec. 8, 2000 on a warrant for theft of property valued at $1,500 or more but less than $20,000;
May 25, 2002 to serve a 2-year sentence for violation of probation on a theft charge;
Nov. 7, 2010 on a theft of property by check warrant;
Dec. 29, 2010 to serve a w-year sentence in Texas Department of Criminal Justice on a theft charge;
July 29, 2015 on a warrant for theft of property valued at $50 or more but less than $500;
Aug. 10, 2015 for surety off bond on the July theft charge; and
April 6, 2016 to serve a 3-year prison sentence for theft of property.
Nov. 13 was the third time Lindley has been jailed in Hopkins County in 2020. He was also arrested on driving while license invalid charges on April 4 and April 19 of this year. He was also charged Friday on Class A misdemeanor warrants for bail jumping and failure to appear on those charges, jail records reflect.
Lindley remained in Hopkins County jail Saturday, Nov. 14. Bond was set at $5,000 each on the theft charge and both warrants, according to jail reports.
KSSTRadio.com publishes Sulphur Springs Police Department reports and news. The Police Department is located at 125 Davis St., Sulphur Springs, Texas. Non-emergency calls can be made to (903) 885-7602.
If you have an emergency dial 9-1-1.
The Sulphur Springs Police Department continues to serve its citizens with pride in its overall mission and will strive to provide the best possible police force in the 21st century.