Monday, November 30, marks the first day the UIL will allow soccer teams to start up practice after school. The Wildcats, under third year Coach Alexi Upton and the Lady Cats of second year Coach Javier Aguayo, will be hitting the practice field.
Wildcats Soccer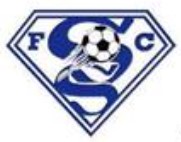 Coach Alexi Upton says his Wildcats are excited and, after the season was cut off last March due to coronavirus, are ready to get back and get started. Coach Upton says his first task will be to just get everyone together. He says they are ready talent-wise but, he says, he is set to begin teaching team tactics and team concepts.
Coach Upton expects his Wildcats to get off to a good start. He says he likes the draws his team got in tournaments and he says he does not see any match ups right now with any super teams.
The Wildcats open the regular season in a Forney tournament on January 7. Coach Upton says he expects his team to have a good record going into district play February 2.
He says district foes Mount Pleasant and Longview to be formidable opponents. There will also be Pine Tree, Hallsville, Texas High and Marshall.
Among the returning Wildcats are senior forward Omar Hernandez, who had 12 goals last year, Alejandro Diosdado, who scored 8 goals, and senior defender David Moreno, a Wildcats captain last season. Coach Upton says they will be joined by a lot of Wildcats who have grown up a lot since last year.
Among question marks, Coach Upton says he must find a goalkeeper. He says one candidate is Alex Rodriguez, currently finishing up the football season as a nose guard. Coach Upton says there are also some young candidates.
He says another mission is to develop the Wildcats into a unit that can get the job done. Coach Upton says that means playing solid defense while being athletic and playing fast. He says he is super excited.
The Wildcats have six scrimmage dates to get ready for the regular season. The first one is on December 12 against North Lamar, Sabine and Mineola. Then comes a December 14 scrimmage against a soccer power last season, West Mesquite.
Lady Cats Soccer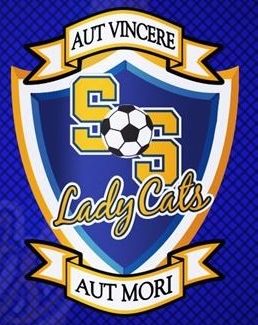 Lady Cats Coach Javier Aguayo says he and his players are excited about the beginning of practice. He says the first practice will include an emphasis on conditioning. Coach Aguayo says he will also begin to stress the importance of ball possession.
He says the Lady Cats have the potential to be good this season but, he also notes, they are young. He says experience does matter. Back for the Lady Cats will be seniors Janine Yamaguchi and defender Chloe Jones, junior Vanessa Lara, and sophomores, goal scorer Rebekah Stanley and defender Isabelle Thesing.
Coach Aguayo says he too must find a goalkeeper after two graduated last year. He says he will also have to replace an All-District Midfielder of The Year, Ashley Noe, and an All-District First Team defender, Shelby McCormick. He is also in need of a right back defender. Coach Aguayo says a freshman is penciled into the position right now.
The Lady Cats also have six scrimmage dates starting with a home match against Royse City on December 10. Among other scrimmage foes are Paris, North Lamar, Community, Terrell and North Forney. Coach Aguayo expects tough district battles with Mount Pleasant and Longview. Tough Hallsville and Pine Tree along with Texas High and Marshall round out the district.
---
KSST is proud to be the official Wildcat and Lady Cat Station. We broadcast Sulphur Springs ISD games year round live on radio. When allowed, we also broadcast games via our YouTube channel.