Wildcats Football, playoff Lady Cats Volleyball and Wildcats Basketball all on this game day Friday (November 20).
The Wildcats Football Team is in uncharted territory. Tonight might just be the very first time the Wildcats have played Crandall in a football game. A check of Wildcats football records find no mention of a game against Crandall. Wildcats Coach Owens has to go back to his days as Lindale Head Coach to remember facing the Pirates. This game is between the #3 seeds in the two zones the district broke into in an attempt to get a meaningful season in during this coronavirus pandemic. Both the Wildcats and Pirates went 1-2 in zone play. That means that right now both are out of the playoff picture. The game's winner tonight will be the next option for the playoffs if any of the top four district teams are sidelined by the virus, heaven forbid. The Wildcats are 1-4 this season and Crandall is 3-3. Crandall won games against Jacksonville, Joshua and Forney. They have losses to Pine Tree, Ennis and Royse City. The Wildcats got their win against Corsicana and they lost games to Frisco Wakeland, Lovejoy, North Forney and Greenville. Crandall's head coach is Kyle Hardin, in his first year. He came to the Pirates from McKinney North where he was the Offensive Coordinator. He also coached at Rowlett. Wildcats Football Coach Greg Owens is in his 15th year here. KSST Radio will bring you the game tonight from Crandall with streaming audio starting at around 7:30 p.m. The station will also be attempting to have a live video stream of the game. The game will be recorded and posted to YouTube and will air on tape delay also on Channel 18 on Suddenlink Cable.
The Lady Cats Volleyball Team, district champs of District 15-5A, play a bi-district match against District 16-5A's number 4 seed Tyler tonight at 6:30 p.m. in Grand Saline. The Lady Cats come in with a 14-7 season record. They have won 11 of their last 12 matches The winner of tonight's contest will face North Forney next Monday or Tuesday in an Area game.
The Wildcats Baksetball Team will play their third game of the season and their first contest on the road. The Wildcats play at McKinney Boyd with game time set to start at around 7:30 p.m. There will also be a JV game at 6 p.m. The Wildcats are 1-1 with a loss to Tyler Legacy and a win over North Lamar, with both games at home. The McKinney Boyd Broncos Head Coach is former Wildcats Basketball Coach Jeremy Josey. He had a young JV assistant coach in Sulphur Springs named Clark Cipoletta. Coach Cip refers to Coach Josey as one of his mentors in the coaching business.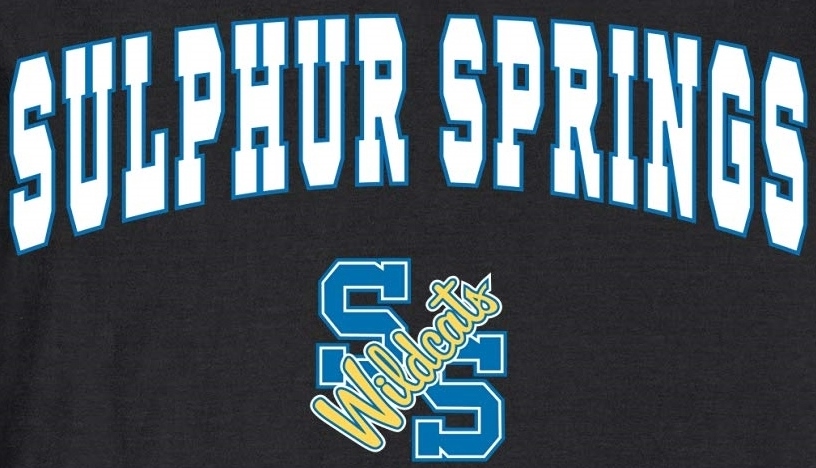 ---
KSST is proud to be the official Wildcat and Lady Cat Station. We broadcast Sulphur Springs ISD games year round live on radio. When allowed, we also broadcast games via our YouTube channel.