After canvassing the votes as presented, Sulphur Springs City Council approved a resolution calling for a City Council run-off election for Place 1 and setting dates for voting.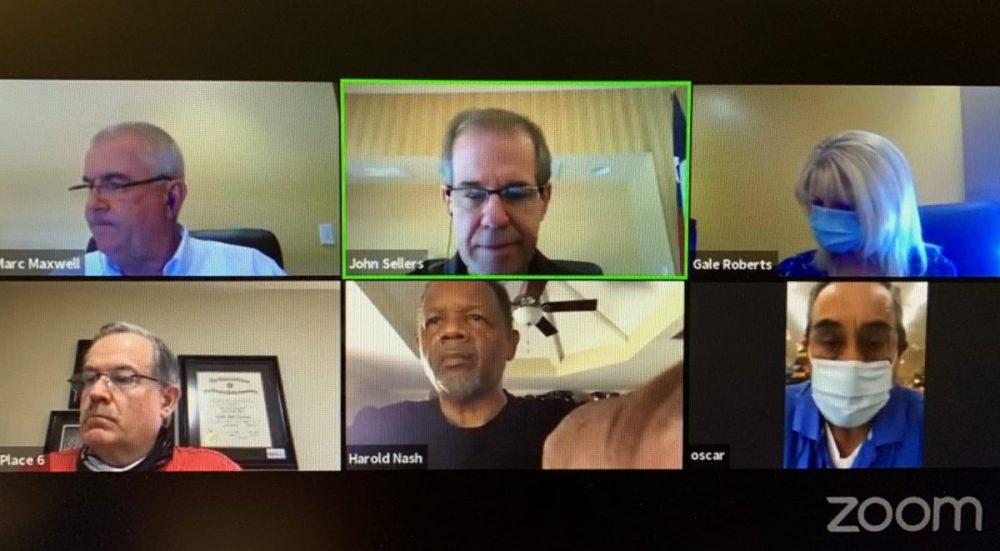 Two places on the council drew no challengers; those seats easily went to Harold Nash Sr. and Oscar Aguilar. Nash was appointed last December to serve in Place 2 and Aguilar took the oath and has been serving in Place 3 on the City Council since May. Aguilar received 4,439 votes and Nash 4,243 votes in the Nov. 3 election, Mayor John Sellers read.
Gary Spraggins won the Place 5 seat, receiving 71.26 percent of the votes and Ricardo Chavarria 28.74 percent. Spraggins is scheduled to take the oath of officer at the next City Council meeting.
On Nov. 4, Spraggins said he is thrilled to be returning to the City Council and excited to be a part of the growth and development of the city in the next year and moving forward.
No candidate received a full 50 percent or more of the votes cast in the Place 1 election. Thus, a run-off has been called between Jay W. Julian and Mark Bradley. Julian received 43.7 percent and Bradley 24.6 percent of votes cast in the Nov. 3 election for Place 1, with Vanessa Diosdado receiving 22.74 percent and Brown 8.96 percent.
The run-off election will be conducted from 7 a.m. to 7 p.m. Tuesday, Dec. 15. Early voting will be conducted from 8 a.m. to 5 p.m. on Dec. 3-4, Dec. 7, Dec. 9 and Dec. 11; and from 7 a.m. to 7 p.m. Dec. 8 and Dec. 10. All voting in the Place 1 City Council Runoff will be conducted in the second floor conference room inside Sulphur Springs Municipal Building, 201 North Davis St., City Secretary/Election Officer Gale Roberts reported.
A drawing for order of names on the run-off ballot will be held at 11 a.m. Nov. 19 in the Secretary's Office on the second floor of Sulphur Springs Municipal Building, 201 North Davis. St.
Sellers concluded the meeting by extending a "re-welcome" to the council to Nash and Aguilar, a welcome back to Spraggins, and congratulations to run-off candidates Julian and Bradley on the run-off. He wished both Julian and Bradley the best of luck in the run-off, and noted the council thanks that the City Council will be able to return to a full slate of 7 council persons following the Dec. 15 run-off for Place 1.
Applications for ballot by mail shall be mailed to: Gale Roberts, City Secretary, 125 South Davis Street, Sulphur Springs, TX 75482. Applications for ballot by mail must be received no later than the close of business on
Dec. 4.
The special election was called for the 4 seats after the Place 1-3 and Place 5 Council members resigned in December 2019.