A 39-year-old Bogata, Texas man was arrested on a violation of probation charge Nov. 16, and remained in Hopkins County jail Tuesday, according to arrest and jail reports.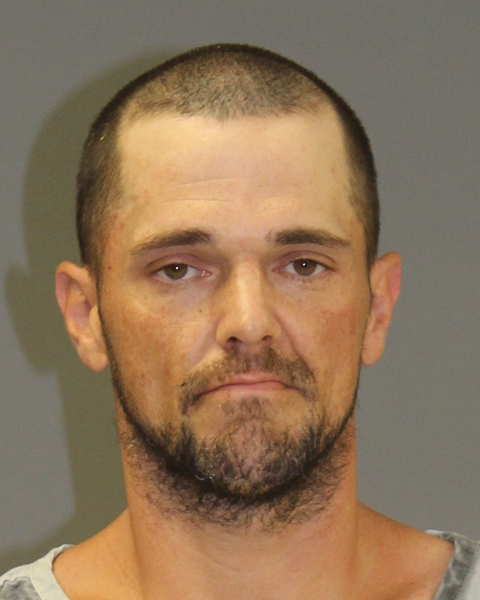 Larry Carlton Johnson was arrested in Red River County at 11 a.m. and transported by Red River County officers to Hopkins County Sheriff's Office. Deputy Nick Marney escorted Johnson into the jail, where he was booked at 12:08 p.m. Nov. 17 on the Hopkins County warrant for violation of probation. The offense, according to arrest reports, is alleged to have occurred on Sept. 1, 2020.
Johnson was on probation for abandoning or endangering a child-criminal negligence. He was originally arrested on a warrant for the charge on Sept. 10, 2019, according to jail reports.
Monday was the second time this year Johnson has been booked into Hopkins County jail on a felony charge.
He and two other Bogata men were jailed Aug. 21, 2020, after allegedly being caught by deputies as they were removing items from a County Road 2302 residence without permission late that night. A tip called in to law enforcement alerted sheriff's officers to the burglary in progress.
In August, deputies reported finding the trio found at the CR 2302 location and questioned them about the black Silverado and 16-foot trailer parked in front of the house. Johnson was reported to have moved from the residence approximately 1 year before and was not allowed to be on the property anymore, deputies alleged in August arrest reports. Several items inside the trailer were identified as items that had been removed from the residence; the individuals did not have permission from the person affiliated with the house to remove anything, deputies alleged in arrest reports. Johnson and the two brothers were jailed for burglary of a building on Aug. 21, according to jail reports. Johnson was released from jail later Aug. 21 on a $25,000 bond, according to jail reports.