Numerous volleyball players in Hopkins County earned All-District honors for this season. (For full lists of all students from all schools receiving honors see below.)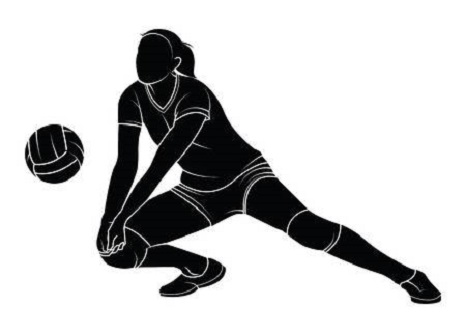 Raylee Mathis of North Hopkins was selected the Offensive Player of the Year. Neely Hammond of Cumby and Lainey Burnett of Miller Grove shared the top Defensive Player Award. Best Setter was Lauren Bullard of Miller Grove. The Top Libero Award was shared by Abigail Whaley of North Hopkins and Rylee Krotky of Cumby. Named Newcomer of the Year was Addison Monk of Como-Pickton. Miller Grove's Ana Billingsley was selected as Coach of the Year.
First Team All-District honors went to Chloe Romero of Como-Pickton, Erin Morgan and Ashlyn Hudson of Cumby, Harli Watson of Miller Grove and Kortni Ferrell of North Hopkins.
Among Second Team All-State choices were Lexi Busby of Como-Pickton, Azlyn Hornsby and Heather McCraw of Cumby and Selene Leon of North Hopkins.
Honorable Mention selections included Mattison Buster and Faith Watkins of Como-Pickton, Tatum White and Savannah Kurn of Cumby, Jaylah Roberson of Miller Grove, Jacki Perez, Makayla Buchanan, Molly Wiser, Natalie Perry and Mattie Pogue of North Hopkins and Brooke Barrett, Emily Worley, Liz Chitwood, Brianna Swaim and Lisbeth Camacho of Yantis.
Academic All-District selections included Lexi Busby, Chloe Romero, Shakela Sims, Addison Monk, Mattison Buster, Lauren Lewellen, Chesley Osborne, Dori Sales and Faith Watkins of Como-Pickton, Neely Hammond, Ashlyn Hudson, Heather McCraw, Erin Morgan, Tatum White, Savannah Kurn, Dayli Sims, Kati Farris and Rylee Krotky of Cumby, Lainey Burnett, Kayti Brignon, Harli Watson, Lauren Bullard and Jaylah Roberson of Miller Grove, Abigail Whaley, Jacki Perez, Natalie Perry, Kortni Ferrell, Danielle Perez, Selene Leon, Mariana Aguilar, Mattie Pogue, Molly Wiser, Makayla Buchanan, Kelty Conner, Sarah Attaway, Raylee Mathis, Lindsey Faulks and Kenna Lane of North Hopkins and Brooke Barrett, Liz Chitwood and Brianna Swaim of Yantis.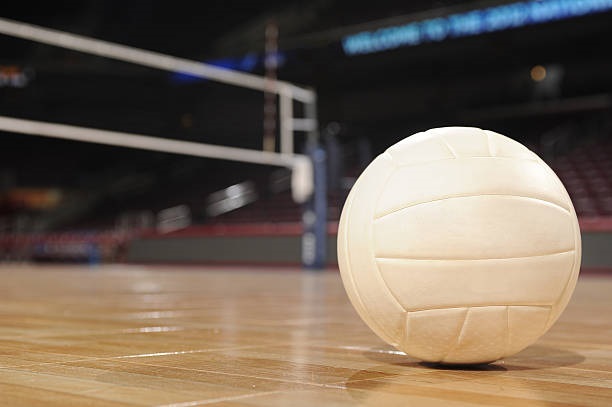 2020-2021 Volleyball All-District Honors
MVP
Offensive Player
Raylee Mathis, North Hopkins
Defensive Players
Neely Hammond, Cumby
Lainey Burnett, Miller Grove
Setter
Lauren Bullard, Miller Grove
Libero
Abigail Whaley, North Hopkins
Rylee Krotky, Cumby
Newcomer of the Year
Addison Monk, Como-Pickton
Coach of the Year
Ana Billingsley, Miller Grove
First Team
Kalli Wright, Alba Golden
Dylan Hathcoat, Boles
Chloe Romero, Como-Pickton
Erin Morgan, Cumby
Ashlyn Hudson, Cumby
Olivia Servin, Fruitvale
Harli Watson, Miller Grove
Kortni Ferrell, North Hopkins
Second Team
Kayli Covey, Alba Golden
Hope Wiley, Alba Golden
Caroline Helmberger, Boles
Lexi Busby, Como-Pickton
Azlyn Hornsby, Cumby
Heather McCraw, Cumby
Alex Mobley, Fruitvale
Selene Leon, North Hopkins
Honorable Mention:
Abby Hallman, Alba Golden
Tatum White, Cumby
Autumn Whitten, Alba Golden
Savannah Kurn, Cumby
Cacie Lennon, Alba Golden
Emily Servin, Fruitvale
Skyler West, Alba Golden
Jaylah Roberson, Miller Grove
Crimson Bryant, Alba Golden
Jacki Perez, North Hopkins
Mattison Buster, Como-Pickton
Makayla Buchanan, North Hopkins
Faith Watkins, Como-Pickton
Molly Wiser, North Hopkins
Natalie Perry, North Hopkins
Mattie Pogue, North Hopkins
Brooke Barrett, Yantis
Robbie Arce, PTAA
Emily Worley, Yantis
Julia Frisbee, PTAA
Liz Chitwood, Yantis
Sophia Helge, PTAA
Brianna Swaim, Yantis
Lisbeth Camacho, Yantis
Rylee Cook, Boles
Cassidy Hearn, Boles
Madelyn Gosnell, Boles
Haley Phillips, Boles
Academic All-District
BreeAllie Rolen, Alba
Jazemine Sustaita, Fruitvale
Kalli Wright, Alba
Haylie Schnick, Fruitvale
Autumn Whitten, Alba
Hannah Barron, Fruitvale
Kayli Covey, Alba
Aizhan Seitekenova, Fruitvale
Hope Wiley, Alba
Macy Meroney, Fruitvale
Abby Hallman, Alba
Emily Servin, Fruitvale
Cacie Lennon, Alba
Olivia Servin, Fruitvale
Skyler West, Alba
Alex Mobley, Fruitvale
Crimson Bryant, Alba
Lainy Burnett, Miller Grove
Amanda Stewart, Alba
Kayti Brignon, Miller Grove
Kaylee Anglin, Alba
Harli Watson, Miller Grove
Kamrin Wright, Alba
Lauren Bullard, Miller Grove
Caroline Helmberger, Boles
Jaylah Roberson, Miller Grove
Lily Hathcoat, Boles
Abigail Whaley, North Hopkins
Lexi Busby, Como-Pickton
Jacki Perez, North Hopkins
Chloe Romero, Como-Pickton
Natalie Perry, North Hopkins
Shakela Sims, Como-Pickton
Kortni Ferrell, North Hopkins
Addison Monk, Como-Pickton
Danielle Perez, North Hopkins
Mattison Buster, Como-Pickton
Selene Leon, North Hopkins
Lauren Lewellen, Como-Pickton
Mariana Aguilar, North Hopkins
Chelsey Osborne, Como-Pickton
Mattie Pogue, North Hopkins
Dori Sales, Como-Pickton
Molly Wiser, North Hopkins
Faith Watkins, Como-Pickton
Makayla Buchanan, North Hopkins
Neely Hammond, Cumby
Kelty Conner, North Hopkins
Ashlyn Hudson, Cumby
Sarah Attaway, North Hopkins
Heather McCraw, Cumby
Raylee Mathis, North Hopkins
Erin Morgan, Cumby
Lindsey Faulks North Hopkins
Tatum White, Cumby
Kenna Lane, North Hopkins
Savannah Kurn, Cumby
Brooke Barrett, Yantis
Dayli Sims, Cumby
Liz Chitwood, Yantis
Kati Farris, Cumby
Brianna Swaim, Yantis
Rylee Krotky, Cumby
Kaylee Frisbee, PTAA
Julia Frisbee, PTAA
Ellie Higgins, PTAA