Texas CARES Could Help Determine How Many Have COVID-19 Antibodies, Potentially Some Degree of Immune Protection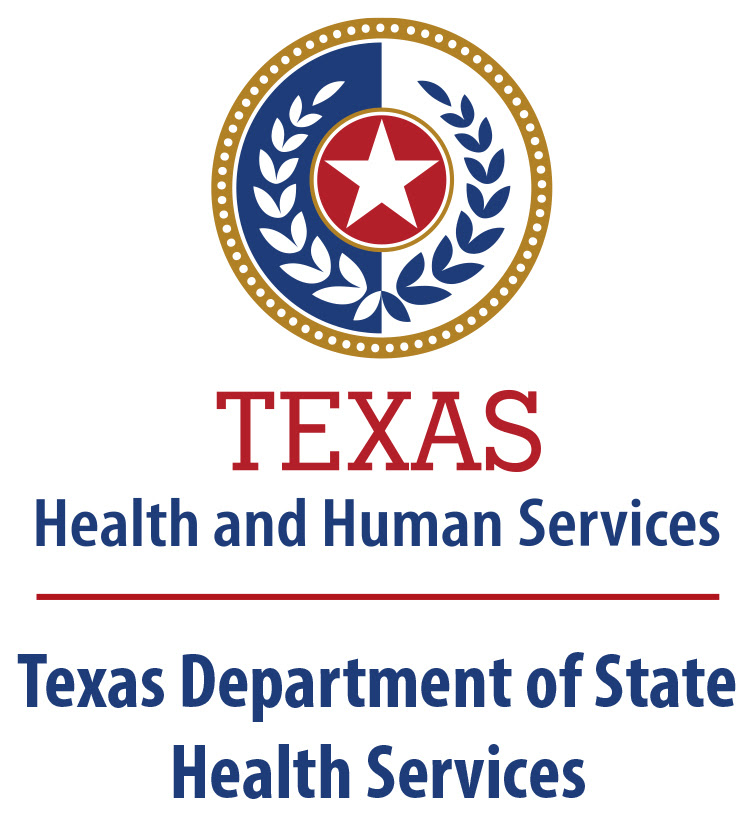 Researchers at The University of Texas Health Science Center at Houston are partnering with Texas Department of State Health Services to launch the Texas Coronavirus Antibody Response Survey, Texas CARES, in an effort to help public health professionals and scientists better understand the spread of COVID-19 in Texas and the immune response it causes in individuals.
The health officials hope Texas CARES will help them determine the proportion of people throughout Texas who have COVID-19 antibodies, indicating a past infection and presumably some degree of immune protection.
DSHS worked with UTHealth to develop and fund the antibody survey to broadly describe the experience Texans are having with COVID-19. With antibody testing purchased by the state, funding from the Centers for Disease Control and Prevention, and the expertise of UTHealth researchers, the collaboration aims to learn more about the number of people who have been infected in Texas, follow how infections spread over time, understand risk factors for the disease, and inform planning for future health care needs due to COVID-19.
Participation In Texas CARES
Survey participants will be asked to complete a brief survey about their health and environmental factors that affect it. The survey should take less than 10 minutes to complete.
Participants then visit a participating clinic to have their blood drawn by a phlebotomist. The nearest Clinical Pathology Laboratories locations are in Paris, Texarkana, Longview, Tyler, Rockwall, Sherman, Mesquite, Allen, McKinney and other locations throughout the Dallas-Fort Worth area.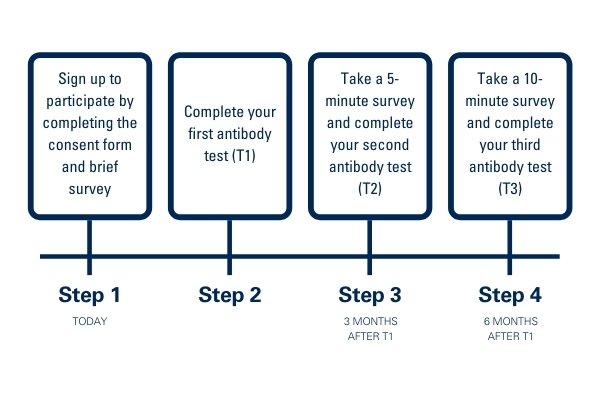 Three to four months after the first blood test (T1), the participant is required to visit one of the participating Clinical Pathology Laboratories locations, where a phlebotomist will draw blood a second antibody test (T2). The participant will also complete a brief 5-minute survey.
After the requisite time period has passed, the participant is to again visit a participating health clinic to have their blood drawn for a third antibody tests (T3). The participant also at that time is asked to complete a 10-minute survey.
"Texans who participate in this survey will provide valuable information about who has and who has not been infected and how that is changing over time," Eric Boerwinkle, PhD, dean and M. David Low Chair in Public Health at UTHealth School of Public Health, was quoted in a DSHS press release. "I'm asked all the time about how a person can help in this fight against COVID-19. Well, participating in this survey is one way all Texans can help," Boerwinkle added.
Volunteers Needed
The survey team wants to enroll a diverse population of participants to gather more insight on why some individuals infected with the virus are asymptomatic and if that affects their antibody response. Those who have tested positive, negative, or have never been tested for COVID-19 are eligible to enroll in this assessment.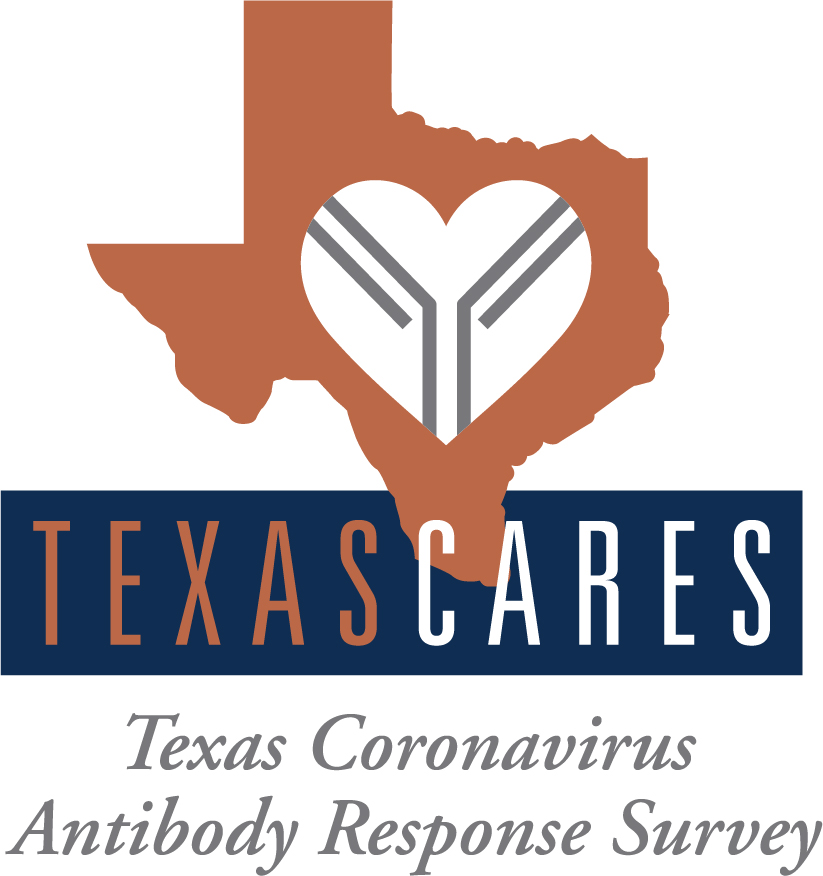 "DSHS saw a need to better understand how COVID-19 is affecting people across our state," DSHS Commissioner John Hellerstedt, MD, was quoted in the DSHS press release. "We are excited to partner with UTHealth on this effort that will give us an in-depth look at COVID-19 in Texas and help us continue to plan and respond to the pandemic."
The assessment team plans to enroll approximately 100,000 people making it one of the largest COVID-19 antibody surveys in the U.S. Texas CARES will focus on several specific groups: 20,0000 children 5 to 17 years old; 31,500 teachers and education professionals; 31,500 employees within retail, business, or service industries; and 23,000 patients and staff at community clinics.
"We believe Texans across these groups will provide a snapshot of Texas as a whole. Focusing on these groups will allow us to better understand COVID-19 antibodies and how they impact our neighbors across different age groups and communities," Melissa Valerio-Shewmaker, PhD, an associate professor of health promotion and behavioral sciences at UTHealth School of Public Health in Brownsville, was quoted in the DSHS press release.
Program Partners

Texas CARES is managed by a collaborative team of researchers from UTHealth School of Public Health and DSHS in partnership with Clinical Pathology Laboratories and The University of Texas System. Other survey team members from UTHealth School of Public Health include Ashraf Yaseen, PhD; Stacia DeSantis, PhD; Steven Kelder, PhD; Bill Kohl III, PhD; Sarah Messiah, PhD; and Michael Swartz, PhD. Team members from DSHS are Jennifer Shuford, MD, and Stephen Pont, MD.
For more information or to sign up for this survey visit the Texas CARES website or email [email protected].