The trial of 29-year-old Denzel Dredon Jackson got under way Tuesday morning, Oct. 6, at Hopkins County Civic Center, which is serving as the 8th Judicial District Courtroom to allow room for social distancing.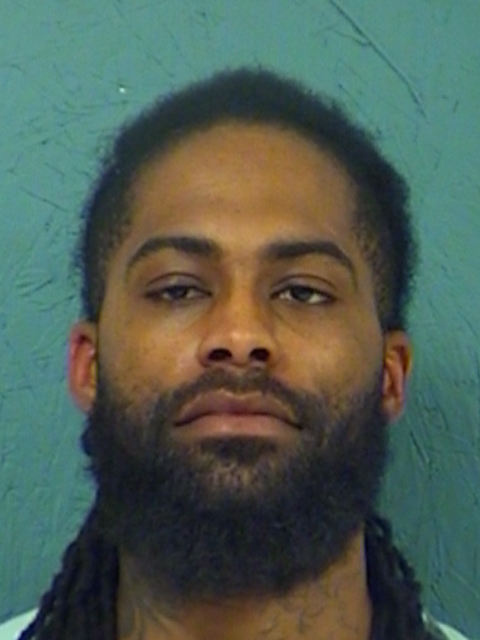 Jackson is accused of aggravated sexual assault of his girlfriend, who is also the mother of two of his children. District Attorney Will Ramsay, assisted by Zach Blackmon, is the prosecutor in the case. Gabriel Ogueri, assisted by Petus Nwoke, is the attorney for the defense. The offense is alleged to have occurred on May 24, 2019.
Jackson has remained in Hopkins County jail since his arrest on Friday, June 27, 2019, on the aggravated sexual assault charge, according to jail reports.
A jury panel, which includes 2 alternates, was selected Monday, Oct. 5, at the Civic Center. The trial began Tuesday morning, Oct. 6, with opening statements, and is expect to continue through Thursday.
Ramsay, in his opening remarks, said he expects testimony and evidence to show a history of violence between Jackson and his girlfriend, with whom he had lived more than once during their 6-year relationship. Ramsay said he expects the jury to hear about passion, violence, sex and manipulation.
Ogueri in his opening statements said while the jury may hear stories of things reported to have happened in 2013, 2018 through today. The trial in progress is for the offense alleged to have occurred in Hopkins County only, not offenses alleged to have occurred in Dallas or elsewhere on a prior date, Ogueri told the jury. He said he expects the evidence will show "he did not make her do something she was not predisposed to do."
The defendant's longtime girlfriend testified Tuesday. Ramsay asked her about her relationship with Jackson. She testified to violence within a month of the defendant moving in with her at her Dallas residence in 2013, and other arguments involving physical altercations because of finances and her not wanting to have sex with him since then. She was still testifying just before 11 a.m. Tuesday, Oct. 6.