On Friday, Oct. 9, Saltillo ISD became at least the second school district in Hopkins County to announce the district will end virtual learning. Starting Nov. 9 all Saltillo ISD students will be required to return to campus, unless in quarantine.

Como-Pickton CISD Superintendent Greg Bower was the first to announced all district students, unless in quarantine, would be returning to all on-campus learning starting Monday, Oct. 12, because "online learning for our students has not been successful."
Dr. Bower on Sept. 28 in a letter to parents stated the decision was due largely to the fact that too many online students were failing as a result of their neglect to attend school online in regards to the state's mandated 90 percent attendance policy, or were at risk of failing as a result of their neglect to do required assignments or tests. He also, in a letter to parents noted the overwhelming additional workload that online learning has created for CP teachers "is not sustainable for such poor results."
Saltillo ISD Superintendent David Stickels Friday announced that the district passed a resolution to terminate the synchronous and asynchronous instruction, often called virtual instruction, offered to Saltillo students.
"The overwhelming experience of our students and educators indicate that in-person, on-campus instruction remains the optimal method to provide the highest level of education that you expect from Saltillo ISD," Stickels stated in the Oct. 9 letter to "Return to In-Person, On-Campus Instruction." Virtual instruction will continue to be offered through the school district only for a student who is the subject of a quarantine order issued by a governmental entity or on the recommendation of healthcare provider."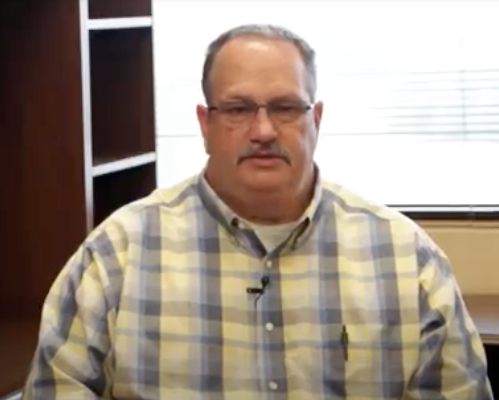 "Saltillo ISD will also consider, on a case-bycase basis, virtual instruction of students who provide documented evidence of immunocompromised health or other extenuating circumstances," according to Stickels.
The district will continue to follow other health and safety protocols as outlined in the district's 2020-21 back to school plan.
Families who do not wish their student to return to in-person classes on campus at Saltillo ISD, legally, may also withdraw from SISD and switch to home schooling, enroll in a private school or transfer their student to a district that allows transfers and offers remote learning, Stickels notes.
Any additional questions regarding Saltillo ISD's decision to terminate distance learning effective Nov. 9 may be directed to Stickels at 903-537-2386.